Projects

Hereby we represent our complete, dedicated work and engagement; after five wonderful years of activities we deserve to be glad and contented with what we have accomplished. We have succeeded in presenting the city with performances of the world-class artists, winners of the highest rewards in the fields of music (Grammy, British Awards, Fender Stratocaster, Down Beat etc.), as selected names of Croatian jazz and blues scene.

Ana Popović, Dusko Goykovic, Aladar Pege, Wolfgang Puschnig, Tony Lakatos, Boško Petrović, Miša Krstić, Sugar Blue, Mike Sponza, Raphael, Wressnig, Francesca de Fazzi, Ripoff Raskolnikov... are only a few of those who have ennobled cultural and social life of the city and the region with their virtuosity, artistic expansion and eloquence.



SYLVIE GUILLEM
dr. art. MAJA LUČIĆ
spokesman of Jazz & Blues festival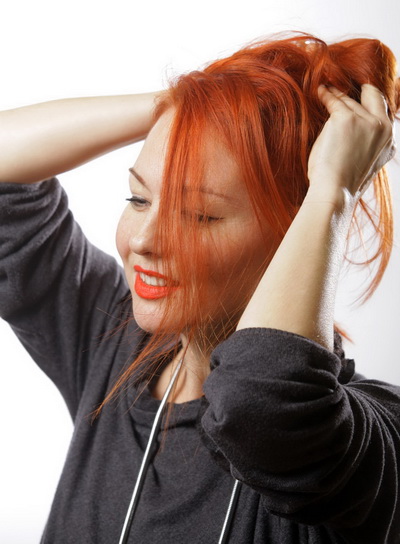 Jelena Havelka, MA Interior designer
www.petielement.hr
TOSHIKO AKIYOSHI
During the stay in Tokio a cooperation was established on a cultural and scientific level and bilateral interests with a great respect towards the great artist.
PhD NINO ZUBČEVIĆ
1.st INTERNATIONAL JAZZ FESTIVAL
PIANO – MILOŠ KRSTIĆ - SRBIJA
DRUMS-KRUNOSLAV LEVAČIĆ – HRVATSKA
TRUMPET-LADISLAV FIDRI - HRVATSKA
GUITAR-DARKO JURKOVIĆ – HRVATSKA
BASS-MLADEN BARAKOVIĆ - HRVATSKA
VOCALS-MERI TROŠELJ - HRVATSKA

Festival Star MILOŠ KRSTIĆ – SRBIJA


2.nd INTERNATIONAL JAZZ FESTIVAL
PIANO-MATIJA DEDIĆ - HRVATSKA
TRUMPET-STJEPKO GUTT – SAD
BASS-ALADAR PEGE
SAXOPHONE-SAŠA NESTOROVIĆ - HRVATSKA
GUITAR-RATKO ZJAČA - NIZOZEMSKA
DRUMS-JANKO NOVOSELIĆ

Festival Star ALADAR PEGE


3.rd INTERNATIONAL JAZZ FESTIVAL
GUITAR-ELVIS STANIĆ - HRVATSKA
TRUMPET-DUŠKO GOJKOVIĆ - NJEMAČKA
PIANO-KAROLY BINDER - MAĐARSKA
SAXOPHONE-BORBELY MIHALY - MAĐARSKA
BASS-MARTIN ĐAKONOVSKI - MAKEDONIJA
DRUMS-RATKO DIVJAK - SLOVENIJA
VOCALS-JELENA REVŠIN - SRBIJA

Festival Star DUSKO GOYKOVICH


4.th INTERNATIONAL JAZZ FESTIVAL
PIANO-SINAN ALIMANOVIĆ - ŠVEDSKA
TRUMPET-MARKO DORĐEVIĆ - SRBIJA
DRUMS-DINU SIMON - RUMUNJSKA
BASS-BRANKO MARKOVIĆ - SRBIJA
VOCALS-MAJA SAVIĆ - HRVATSKA

Festival Star DINU SIMON-RUMUNJSKA


5.th INTERNATIONAL JAZZ FESTIVAL
VIBRAHARP: BOŠKO PETROVIĆ
SAXOPHONE: IGOR LUMPERT
ORGAN: SAM BRASH
DRUMS:TOMMY CRANE / NASHEET WAITS
BASS: CHRIS TORDINI
SINGER: CHARNEE WADE / HONEY LAROCHELE

Festival Star NASHEET WAITS / BOŠKO PETROVIĆ


6. INTERNATIONL JAZZ FESTIVAL


VOCALS - MARTHA J. –ITALIJA
PIANO -FRANCESCO CHEBAT-ITALIJA
DRUMS - STEFANO BERTOLI - ITALIJA
SAXOPHONE - MICHAEL ERIAN -AUSTRIJA
BASS – DAMJAN GRBAC - HRVATSKA
TRUMPET - NEMANJA BANOVIĆ-SRBIJA
GUITAR - GORAN POTIĆ-SRBIJA
COMPOSER - JOVAN MALJOKOVIĆ/MICHAEL ERIAN


FESTIVAL STAR – MARTHA J.



7. INTERNATIONAL JAZZ FESTIVAL (OSIJEK 2011.)
SIMONE ZANCHINI-ACCORDION
ADAM NUSSBAUM-DRUMS
UROŠ "PERRY" PERICH-PIANO,VOCAL
MARTIN GJAKONOVSKI-BASS
RATKO ZJAČA-GUITAR
DANIELE DI BONAVENTURA-BANDENEON

FESTIVAL STAR: SIMONE ZANCHINI (ITALIJA)


1. INTERNATIONL GALA BLUES FESTIVAL
SOLO GUITAR: VEDRAN BOŽIĆ
BASS: FABRICE ACH
DRUMS: DENIS PALATIN
GUITAR,VOKAL: ANA POPOVIĆ
PIANO:DOMINIQUE VANTOMME

FESTIVAL STAR : ANA POPOVIĆ


2. INTERNATIONL GALA BLUES FESTIVAL
GUITAR: IPOFF RASKOLNIKOV
HARMONICA: MATYAS PRIBOJSZKI
DRUMS, PERCUSSION: JOSZEF ADAMECZ- DRUMS,
BASS: CSABA PENGO
VOKALS: IAN SIEGAL

FESTIVAL STAR : EGIDIO JUKE INGALA


3. INTERNATIONL GALA BLUES FESTIVAL
GUITAR: ALEX SCHULTZ
HAMOND ORGAN: RAPHAEL WRESSNIG
VOKALS: FRANCESCA DE FAZZI
SAXOPHONE:SAX GORDON
HARMONICA: SUGAR BLUE
DRUMS: TOMMY CRANE
BAS: ILARIA LANTIERI

FESTIVAL STAR : SUGAR BLUE


4. INTERNATIONL GALA BLUES FESTIVAL
GUITAR: MIKE SPONZA
VOKAL: YOUCE YUILLE
BAS: CSABA PENGO
DRUMS: JOSZEF ADAMECZ
HARMONICA: PERA JOE

FESTIVAL STAR: YOUCE YUILLE


5. INTERNATIONL GALA BLUES FESTIVAL
GUITAR: SIR OLIVER MALLY
PIANO: JAN KORINEK
DRUMS: WILLY HACKL
SAXOPHONE: ROSTISLAV FRASH
BASS: WALTER KREINZ
VOCAL: SLAVEN KALEBIĆ

FESTIVAL STAR: SIR OLIVER MALLY


NINO ZUBČEVIĆ: " N U A G E S "
I was impressed by the music of genius Django Reinhardt. I have discussed it in my essays, scientific papers (published worldwide – in London, New York, Chicago, Boston, Milan, Paris, Amsterdam etc.) and in a numerous radio shows and managed to unite in one homogeneous unity where there is a balance between artistic richness, dramatic forming and a divine music décor that is a dominant equity to Nuages and which I am writing with profound emotions and respect towards the great French artist Simone Lange – the woman I thank for enabling me to experience the Paris life fully and understand the art and live it to its most profound level.
Whilst evoking the dominant moments of the complex and multiple relation an instinct awoke in me which I had forgotten. Science, my new obsession and temptation, dictated my surrender to pragmatic and causal challenge.
After a lengthy absence from my original intellectual artistic creed, Simone Lange brings me back into my natural habitat through the sheer force of her personality - the art that gives life another dimension and sense. Fascinated by the brilliant music and life story of the great artist Django Reinhardt I found a way to return to my source simultaneously guided by the hand of the great artist who helped me read the music and the art of Django Reinhardt feeling its visual wealth (Simone will convert my scenario by using her fascinating imagination and reviving the past times through a complex scene choreography), so the dramatic plot simply comes as a logical epilogue.
Nuages was written as a novel that the great artist Simone Lange with visual richness and rare erudition and hopefully with a help of another French diva Sophie Marceau (who should direct it and play one of the leading parts) will transmute into a performance in which all the emotions, tragedy, genius and contradictions of the great artist will have an effective dramatic epilogue. The performance will take place in Paris because France was second home of the great artist and the best location for the promotion of this capricious genius whose inspiration wrote the most beautiful pages of the French music.
The Auther,music selection: NINO ZUBČEVIĆ Ph D
In Osijek, 18.12.2009.
NINO ZUBČEVIĆ : " N U A G E S "
Impressionné par la musique du génial Django Reinhardt sur laquelle je me suis penché publiquement à travers des essais, élaborats scientifiques (à travers le monde par exemple Londres, New York, Chicago, Boston, Milan, Paris, Amsterdam etc) et nombreuses émissions radio que j'ai réussi à consolider en un ensemble homogène en équilibre entre la richesse plastique, formatage théâtral et décor musical divin qui est version dominante de "Nuages" que j'écris porté par des émotions profondes et respect envers la grande artiste française Simone Lange. Grâce à cette femme j'ai vécu Paris en trois dimensions et compris et vécu l'art dans sa plus glorieuse édition.
En évoquant les moments compliqués et complexes de cette relation j'ai réveillé en moi-même un instinct que j'étouffais depuis longtemps pour me consacrer au pragmatique et causal que me dictait ma nouvelle obsession et tentation – les sciences. Après plutôt longue période d'éloignement intellectuel de l'art qui était mon orientation première, par la force de sa personnalité Simone Lange me remet dans mon environnement de BASSe, dans l'art qui donne à la vie un autre sens et une autre dimension. Fasciné par la musique brillante et histoire du grand artiste Django Reinhardt j'ai trouvé le moyen de retourner à mes sources guidé en même temps par la main de la grande artiste à travers laquelle j'avais regardé la musique et l'art de Django Reinhardt tout en sentant sa richesse visuelle (Simone, à l'aide de son imagination fascinante et sa chorégraphie complexe tirera et ravivera de mon scénario les temps passé ), le contenu théâtral s'impose comme une épilogue logique. Nuages est écrit et imaginé dans le format du livre que la grande artiste Simone Lange avec sa richesse visuelle et son érudition rare transformera, à l'aide d'une autre diva française Sophie Marceau (mise en scène, rôle principal), en une pièce dans laquelle toutes les émotions, la tragédie, le génie et le contradictoire du grand artiste aurons un impressionnant épilogue théâtral.
Cette pièce naîtra à Paris, la France étant le domicile du grand artiste mais aussi le lieu le plus en vue pour promouvoir le génie capricieux dont l'inspiration a écris les plus belles histoires de l'histoire de l'art en France.
Auteur et choix de musique: dr.sc.NINO ZUBČEVIĆ
à Osijek, le 18 décembre 2009
NINO ZUBČEVIĆ : " N U A G E S "
Beeindruckt von der Musik des Genies Django Reinhardts, über die ich so oft durch publizistische Essays, wissenschaftliche Aufsätze und zahlreiche Radiosendungen öffentlich nachgedacht habe (weltweit, z.B. London, New York, Chicago, Boston, Mailand, Paris, Amsterdam etc.), habe ich es geschafft, das Ganze in eine homogeneEinheit zu konsolidieren - in der eine Balance zwischen der dramaturgischen Gestaltung und des göttlichen musikalischen Dekors herrscht, das ein dominantes Synonym für Nuages ist - den schreibe ich getrieben von tiefen Emotionen und Respektgegenüber der großen französischen Künstlerin Simone Lange - der Frau, dank der ich Paris dreidimensional gelegbt habe, die Kunst verstanden und in ihrer höchsten Form gelebt habe. Durch das Evozieren der dominanten Momente einer vielschichtigen und komplexen Beziehung erwachte in mir ein eingeschlafener Instinkt, ich wandte mich pragmatisch und kausal meiner neuen Obsession und Herausforderung zu - der Wissenschaft.
Nach einer längeren Entfernung von meiner ursprünglichen intellektuellen Kunstauffassung holt mich Simone Lang mit der Kraft ihrer Persönlichkeit in meine natürliche Umgebung - die Kunst - die dem Leben eine andere Dimension und einen anderen Sinn gibt. Fasziniert von der brillanten Musik und der Lebensgeschichte von Dijango Reinhard habe ich einen Weg zu meinem Ursprung gefunden, simultan von der Hand einer großen Künstlerin geleitet, durch welche ich anfing, die Musik und Kunst von Django Reinhardt sowie ihren visuellen Reichtum wahrzunehmen (Simone wird dank ihrer faszinierenden Imagination mein Szenario und die vergangenen Zeiten durch ein komplexes Bühnenbild beleben), so entpuppt sich ein theaterbezogener Inhalt als ein logischer Epilog.
Nuages ist in Form vom Buch gedacht und geschrieben, das die große Künstlerin Simone Lange durch ihren visuellen Reichtum und eine seltene Erudition, und hoffentlich mit der Hilfe einer anderen französischen Diva Sophie Marceau (Regie, Hauptrolle) in ein Theaterstück verwandeln wird, in dem alle Emotionen, das Tragische, das Geniale, die Kontradiktion diesen großen Künstlers, einen effektvollen Epilog bekommt. Das Theaterstück wird in Paris aufgeführt, da Frankreich der Wohnort des großen Künstlers war und sich als bester Schauplatz für die öffentliche Promotion des kapriziösen Genies, dessen Inspiration die schönsten Seiten der französischen Kunst geschrieben hat, bietet.
Simone


When she appears and paints the air with her purple fragrance
All of the hours passed cry in agony
And they pray to God for the mercy of remembrance
Of just one gaze she had left me with


The touch of her gentle fingers
Instantly erases each memory
In which she wasn't there
And creates the room only for one -
For herself.


When she stares at me,
Her gaze becomes the only one in the world
And I become completely aware
That until then
I have never completely understood
The meaning of the word –
Gaze.


When she lies next to me
My life gains meaning
In the lightness of balance of all things
And I simply just exist –
Completely alive.


She is my destiny
The unique aroma of home
The place on the map marked with the color of my heart
The only certainty
The only queen of the throne –
Simone.


Author: LOVORKA "LOLA" KURBANOVIĆ
In Osijek, 08. 07.2010.
NINO ZUBČEVIĆ: "BLACK & WHITE "


ANA-MARIJA PERCAIĆ-DEE DEE ROGERS (the lead)

NINO ZUBČEVIĆ, Art director, producer
Actors students at Art Academy
NINO ZUBČEVIĆ: screenplay, music selection, producer
MAJA ĐURINOVIĆ: coreographer
JASMINA PACEK: the scene, costimography
GIULLIO SETTIMO , JASON HARPER: the lead
ANA-MARIJA PERCAIĆ- DEE DEE ROGERS: the lead
MARIABERTA BLAŠKOVIĆ: cello, vocal
duration 75 minutes
GIULLIO SETTIMO: JASON HARPER - (the lead),
KATARINA BABAN - LINDA BAKER
(on photo)
SANJA DRAKULIĆ
(on photo);
DORIS PINČIĆ: MELISA SANDERS
(on photo),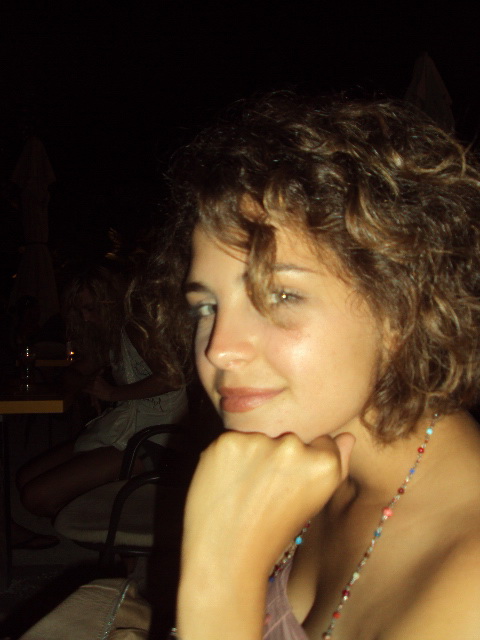 VJEKOSLAV JANKOVIĆ: KEVIN STANTON,
ŽELJKO VUKMIRICA: STEVE SANDERS,
MAJA LUČIĆ,ILIJANA LONČAR,VJEKO ZAMOLI,PEĐA GVOZDIĆ ,MAJKL MIKOLIĆ,JASMINA PRALIJA,SINIŠA NOVKOVIĆ,JAKOV GAVRAN,DOMAGOJ MRKONJIĆ,
VJEKOSLAV MILING-guitar, LADISLAV FIDRI: Trumpet, Arrangements;


MARIABERTA BLAŠKOVIĆ: cello ,vocal; LENA MULLINS
(on photo);
After a countless successfully organized jazz and blues concerts as well as festivals (International Jazz Festival and International Gala Blues Festival) through which I achieved acclaimed popularity of the music idioms I was gradually able to return to the city the spirit and sensibility of the civil culture which had almost been completely dethroned by the politic elite after the war. I have courageously resisted the rural forms of social awareness and through scholarly work, acting through media ( editor of numerous jazz, blues and classic music programmes),and working as an author of numerous studies, essays, books which enabled me to gradually but successfully build a sensible audience with their own identity and rational thinking. As a result of all mentioned, two festivals of international provenace emerged with established world names who participated there and who continuously built the status of these manifestations. After the Fifth International Jazz Festival we received information that we had b een selected into Croatian World Calander.
I feel free to suggest to read carefully what is written on our web pages (www.huzuk-os.hr). There it is possible to see transparently what is the rating I have as an author, art director and producer in the world from the places such as New York, Boston to London, Amsterdam, Paris, Milan etc. As by nature I am a man of a restless spirit who has written countless scholarly works which have become referential professional literature, a creative desire was awoken as a new urge and challenge and I started working on the above mentioned scenario whose plot is only a new philosophy of life and a new dimension that I feel as the foundation of my media inventions. I am a person who has travelled, I should say, a great part of the world and who knows very well the way how urban culture could be popularized with a great style and measure among the young population. Therefore I will only apply my gained experience. Our audience is farmost highschool youth,and a population with university degrees, who are also the greatest supporters of our urban projects. We can estimate that they represent 90% of all. Except for them, the performance will be at the disposal of people of civil culture as well. Nevertheless, this scenario is so original, special and in a universal way has a special terminology that the young students of TheArt Academy (School) in Osijek use (and they are not burdened by prejudices and imposed marketing laws), so they will give the project its original personality and sensibility and define one distant culture which was a longtime ago proclaimed as classic music of the 20 century (I meam jazz, of which I have personally written a numerous studies).
The leading role is given to a student Ana-Marija Percarić who has a hidden, eruptive energy which she can turn, by the power of her imagination through a fluid stage breakthrough, into an artistic amalgam of perfect esthetic expressivness.
This seriously concepted project will definitely attract an exceptionally great number of audience as by all criteria and standards this project is miles away from formal and stereotypic scenes they have seen so far, and it explains an abstract culture whose ethical and creative wealth and harmony can hardly have an equal in the whole world of music history.
The autor: dr. sc. Nino Zubčević
It is a well-known fact that without a real and functional sponsorship there are no true projects and also there is no true urban and demanding advance. Hereby we would like to thank all those who have enabled us to fulfill our dream and create conditions for continuous and efficient activities.

We address our special expression of gratitude to Ms Snježana Barić-Šelmić, marketing director in Slavonska banka/ Hypo banka as well as to the Bank .