News
FLIGHT OF FAME - PDF >>>
FLYING GUITARS FESTIVAL - PDF >>>
Photo by - PETE THOMPSON
Photo by - PETE THOMPSON
Photo by - PETE THOMPSON
ORGANIZING COMMITTEE:
DR.SC. NINO ZUBČEVIĆ - PROJECT MANAGER
DIPL. OEC. PETRA MILANOVIĆ - PR MANAGER, MARKETING

https://vimeo.com/81572914 RED

https://vimeo.com/81572913 BLUE VARIATION

https://vimeo.com/81572912 LULLABY

https://vimeo.com/81572911 BLUE
http://vimeo.com/82373682         WHITE
WHITE / VOICES performed by Ana Sofrenovic, Jovan Maljokovic, Ivan Ilic, Goran Potic and Milan Pavkovic at 29th BJF from VOICES (PROJECT AREA) on Vimeo.
ORGANIZACIJSKI ODBOR:
DR.SC. NINO ZUBCEVIC - PROJECT MANAGER
DIPL. OEC. PETRA MILANOVIC - PR MANAGER,MARKETING
DAMIR HALILIĆ HAL BIOGRAFIJA >>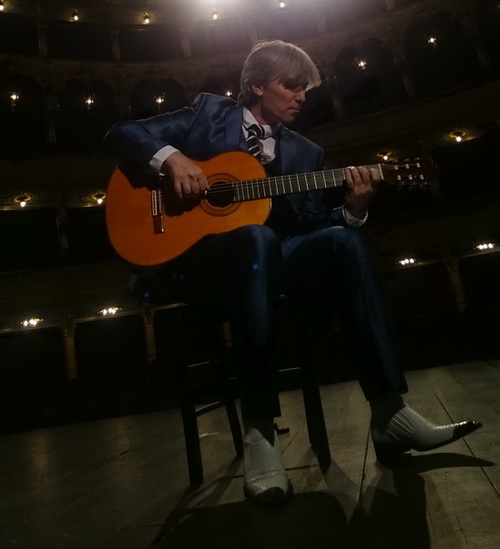 ORGANIZACIJSKI ODBOR:
DR.SC. NINO ZUBČEVIĆ - PROJECT MANAGER
DIPL. OEC. PETRA MILANOVIĆ - PR MANAGER,MARKETING
DR.SC. NINO ZUBČEVIĆ- PROJECT MANAGER
DIPL. OEC. PETRA MILANOVIĆ- PR MANAGER,MARKETING
"Katarina is a truly soulful piano player with a very deep feel and groove steeped in the roots blues tradition. She is able to convey this depth in many styles and genres when performing and composing. I believe she will always be a sough-after and highly successful musician!  "
– Dave Limina ( keyboardist for Ronnie Earl and The Broadcasters, professor at Berklee College of Music )
"Bright future for very talented Katarina Pejak. Mix of Tom Watis, Otis Spann and Norah Jones. Great to see another brave artist coming from Serbia and Europe in search of her own sound!"
– Ana Popovic ( blues guitarist, multiple Blues Music Award nominee )

"Katarina is a fine writer. I expect great things from her."
– Pat Pattison ( author of "Songwriting Without Boundaries", "Writing Better Lyrics")

"Katarina impresses with her smooth and soulful voice while she plays a tasteful piano. She melds jazz with blues just like the  icons Bessie Smith, Ida Cox, Victoria Spivey and Ruth Brown."
– Raphael Wressnig ( soul/blues/jazz organist from Austria, the "best organ player" nominee, by "Downbeat" magazine, 2013)






ORGANIZACIJSKI ODBOR:
DR.SC. NINO ZUBČEVIĆ - PROJECT MANAGER
DIPL. OEC. PETRA MILANOVICH - PR MANAGER, MARKETING
www.youtube.com/watch?v=TQjl3g9aJE4
www.youtube.com/watch?v=LMzEcUqL--o
www.youtube.com/watch?v=19PBCxeM0Dc
ORGANIZACIJSKI ODBOR:
DR.SC. NINO ZUBČEVIĆ-PROJECT MANAGER
DIPL. OEC.PETRA MILANOVIĆ-PR MANAGER, MARKETING
DIPL. OEC. ŽELJKO LONČAR-KABINET GRADONAČELNIKA
PROF. DRAŽEN ALERIĆ-PROČELNIK
DIPL. OEC. SAŠA URANJEK- DIREKTOR TURISTIČKE ZAJEDNICE

A Style Lasting Beyond a Lifetime
In jazz, as in any music, a voice can sometimes stop you in your tracks. Abbey Lincoln, who died this month at 80, possessed that kind of voice: taut and insistent, ablaze with authority. It was a gift, and by no means her only one. Ms. Lincoln was also an arresting physical presence, on screen as onstage, and she proved herself an intuitive songwriter and a figure of unyielding social conscience. Her evolution was a part of her art.
All of which could make you think her death marks the end of the line. But in addition to her own discography, stretching back to the mid-1950s, Ms. Lincoln leaves behind two or three generations of singers transformed by her influence in subtle but substantial ways. A few years ago Kendra Shank released "A Spirit Free: Abbey LincolnSongbook" (Challenge), singing anthems like "The World Is Falling Down" and "Down Here Below," which form a cornerstone of Ms. Lincoln's legacy.

"She always bases her themes on the stories that she wants to tell, not on what the marketplace may feel more comfortable hearing," Cassandra Wilson wrote this week in an affectionate tribute on bluenote.com, the Web site of her label. "And like the best jazz musicians, her style is blessed with supple phrasing, impeccable timing and an unmistakably singular sound." If that sounds self-descriptive, no wonder: Ms. Wilson's soulful but steel-girded style has always felt Lincolnesque. Her new album, "Silver Pony," due in October, will reflect that inspiration without succumbing to imitation.
In similar fashion, Ms. Lincoln hovers in the background on excellent new albums by a few other jazz singers — Fay Victor, Christine Correa and Sara Serpa — whose styles otherwise diverge. By chance, all three albums are intimately scaled, with the singer joined by a lone accompanist. On two of the albums, that accompanist is Ran Blake, a pianist who has been gripped by Ms. Lincoln's music ever since hearing it during a six-week engagement in 1961 at the original Jazz Gallery, where he was working as a waiter.

The early '60s were a heady time for Ms. Lincoln, who had spent the previous decade building a pop career as a kind of African-American answer to Julie London. Her direction changed after she became involved, artistically and romantically, with the drummer Max Roach, a bebop architect increasingly consumed by the emerging civil rights movement. His 1960 album "We Insist! Max Roach's Freedom Now Suite" had Ms. Lincoln in stentorian form, singing politically charged lyrics by Oscar Brown Jr. Her own 1961 album, "Straight Ahead," was guided by a similar ideal.
"Her searing emotion, that's what really got me," Mr. Blake said of hearing Ms. Lincoln with Mr. Roach then, performing songs from both albums. He recalled that her delivery varied nightly, in "very small gradations," with a new inflection on a particular syllable or a thicker application of vibrato. "It was just so real and transfixing."
One measure of Mr. Blake's continuing fascination is that "Out of the Shadows" (Red Piano), his new album with Ms. Correa, includes two songs Ms. Lincoln recorded during that era. "When Malindy Sings," based on a Paul Laurence Dunbar dialect poem, appears on "Straight Ahead," while "Mendacity," from a 1961 album by Mr. Roach, revolves around an embittered and still-pertinent political critique.

Ms. Correa stamps both songs with annunciatory fervor, sounding quite like Ms. Lincoln's acolyte. Her bold projection extends to the rest of the album, a thoughtful assortment of lesser-known standards. She isn't afraid to open up on a note, almost to the point of wailing, but she's strategic with her firepower, often taking her time. She seems to weigh each lyric for dramatic effect, and Mr. Blake does much the same, sometimes voicing his chords as if scoring a film, with wryness and care. (At one point in "Mendacity," he interpolates the opening phrase of "The Star-Spangled Banner.")
The dynamic is a good deal quieter throughout "Camera Obscura" (Inner Circle), due out on Wednesday. On it Mr. Blake teams up with Ms. Serpa, a Portuguese singer in her early 30s. (They met when she was a student at the New England Conservatory of Music in Boston, where he has been an eminent member of the faculty since before she was born.) Temperamentally Ms. Serpa is worlds apart from Ms. Lincoln — she has a bright, airy, emphatically youthful sound — but on this album she often pares down to the essence of a melody, leaving most embellishment to Mr. Blake.

The directness of her expression feels, in context, like a nod to Ms. Lincoln. Ms. Serpa's previous album, "Praia" (Inner Circle), was a demonstration of agility: on most tracks she scatted wordlessly, relinquishing any claim to emotional narrative. On this album she strives to connect, in her accented English — and not only on a lovelorn ballad like "I Should Care" but also on sprightlier fare like "Nutty," the Thelonious Monk tune.
Monk also figures prominently on "Bare" (Greene Avenue), by the ExPosed Blues Duo, which consists of Ms. Victor and the guitarist Anders Nilsson. Due out on Tuesday, the album includes "Blue Monk," with the pitch-perfect lyrics that Ms. Lincoln introduced on "Straight Ahead," in an early sign of her writing talent. ("Abbey Sings Abbey," her final album, released in 2007 on Verve, meaningfully opens with a new version of the song).

Ms. Victor does have a voice that recalls Ms. Lincoln, sometimes with spine-tingling clarity. But the power of her evocation isn't a matter of impersonation: it's her willingness to imbue a phrase or single word with drawling significance, distending a vowel here, coarsening texture there. "Mood Indigo" takes on the weight of a dirge, and "Rockin' Chair," usually a chummy reverie, lands as a chilling lamentation.
These are decisions you can picture Ms. Lincoln making. And on the album's closer, the Memphis Slim tune "Mother Earth," Ms. Victor — who with Mr. Nilsson will celebrate the release of "Bare" at Barbès in Park Slope, Brooklyn, on Sept. 15 — even co-opts a message you can imagine Ms. Lincoln lobbing at her various inheritors:

I don't care how great you are

And I don't care what you're worth

'Cause when it all ends up

You've got to go back to Mother Earth.
The premiere of the interdisciplinary project called "Kristijan Krajnčan presents: HIDDEN MYTH" was held on 01.07.2015 at Ljubljana Jazz Festival.

"A journey of dance and music through the kingdom of life."
- Parada Plesa

"Jazz that breathes contemporariness with lungs from the epic 1970s, jazz whose skin crawls with the goose bumps of fiery music and intricate rhythms of classical currents."
- LJF
"A very beautiful music and extremely powerful dance."
- 24ur
"Hidden Myth filled the hall, excited the crowds, and proved to be a very special opening of the festival."
- Parada Plesa
PERFORMING ARTISTS:
Kristijan Krajnčan - drums, cello, compositions, director
Žigan Krajnčan - dancer, choreographer
Gašper Kunšek - dancer, choreographer
George Dumitriu - guitar, violin, live electronics
Franz von Chossy - piano
Alex Simu - bass clarinet
OTHER COLLABORATORS:
Ruben Ostan Vejrup - visual projections
Milan Dekleva - poems, lyrics
Hidden Choir (video), conducted by Alenka Podpečan
BOOKING CONTACT:
kristijan.kr@gmail.com
(NL) +31 6 41216856
(SI) +386 31 223668



"New classical music piece and music video created by two Slovenian famous jazz musicians Lojze and Kristijan Krajnčan"




A team of artists under the leadership of Lojze Krajnčan and the direction of Kristijan Krajnčan took on an interesting project, with which they wished to show that artists who perform serious music can also be interesting and can have the ability to reach younger generation.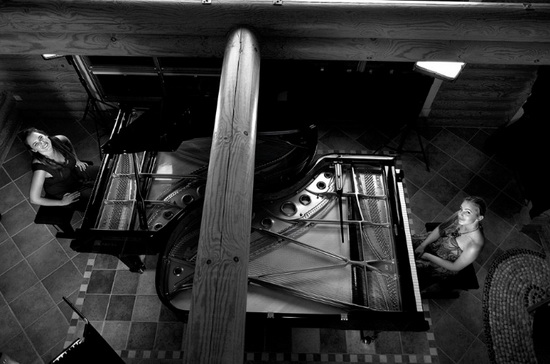 Lojze Krajnčan, whom we know mainly as a jazz musician and the conductor of Big Band RTV Slovenia, delved once again into classical music waters and wrote a cycle of Songs for Two Pianos Pianoroom with pieces entitled Searching, Misterioso and Echos. He especially wished for these songs to reach young people, and that is why he decided to use the language through which most young people get in touch with music – the music video.

He entrusted the visualization of the music to Kristijan Krajnčan, who is otherwise known as an excellent jazz drummer, but is recently becoming known more and more as a director as well. The two pianos were played by three incredible young pianists: Bulgarian concert pianist Tsarina Marinkova, who is creating in the Netherlands, Slovenian pianist Jure Goručan, who is finishing the academy in Cologne, and student at the Koper Arts Grammar School, Lana Petrovič, who is studying the piano under professor Selma Chicco Hajdin.



'I think it's good that we are trying to bring this sort of music closer to young people. Mainly because it has a soul, and that is the thing we miss most in this modern world.' said young pianist Tsarina Marinkova about the project. Many do in fact feel that serious music is reserved for a small circle of people. The creators of the project disagree and believe that serious music can be experienced and understood by anyone because its emotional and transformational power is universal. The project was created in the first specialized studio for piano recording in Slovenia, PianoRoom. If you believe that performers of classical music can be interesting, spread the news of this project amongst your friends:




"And Suddenly It's Evening" - short film premiere
The premiere of my directorial debut will be held at the Festival of Slovenian Film this Friday, 18.09.2015 in Portorož, Slovenia. It will be shown in the competition program of the festival.
Click here for more info about the film and see the trailer bellow:




On a normal day in a normal place a boy and a girl decide to take their lives. Without words, without obvious reasons. But life doesn't give up. It persists somewhere deep inside them, in their veins and in their looks. He doesn't want to to fight. She does.
An evening is coming. Will they see it?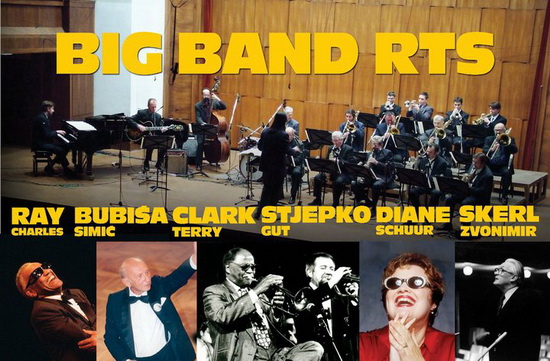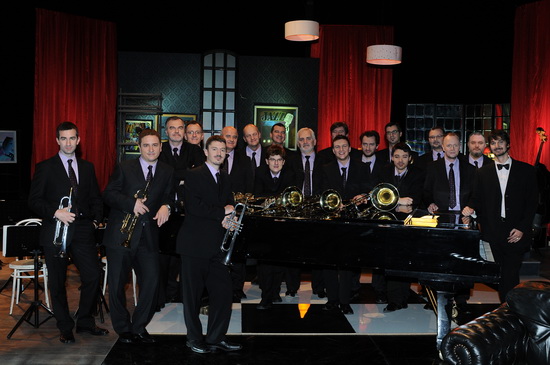 YOU CAN DOWNLOAD ORIGINAL AUTHOR PROJECT HERE
Big Band of Radio Television Serbia was founded in 1948 under the name of Entertaining Orchestra of Radio Belgrade in a form of a show orchestra and it and it split from the string ensemble in 1954 and started a Big Band.
For a long time the orchestra was conducted by eminent conductors, composers and arrangers: Mladen Bobi Guteša, Vojislav Bubiša Simić, Zvonimir Skerl, Milivoje Mica Marković, Duško Gojković and Stjepko Gut.
During its work the orchestra has received exquisite prizes and ewwards.
At the Jazz Festival in Huan Le Penn in 1960 the ensemble received the first prize. After the tour in 1957 the orchestra performed at some famous festivals (Tel avive, Montreal, Marseilles, Salonika , Munich and a few UNICEF concerts - Belgrade, Paris, Geneva - always with a distinct success and receiving very good reviews.
During the years very many eminent jazz musicians have performed with the orchestra among whom were Clark Terry, Benny Golsan, Johnny Griffin, Mynnard Ferguson , Tony Scott, Jerome Richardson ,Ernie Wilkins , Alwine Queen , R. Johanson, Eddy Henderson , Haul Mobly, John Hendric , Roy Hargew , Brad Lilly, Diana Sure, Don Menza, Steve Ture, Ronny Cuber, Randy Broker, John Fedes , Check Findley and also the stars of the world show business like Ray Charles, Danny Kay, Josephine Baker, Mireue Matue, Enricco Massias and Frida Lingstad (ABBA)
From the discography we can point out the albums "Jazz Orchestra Radio Belgrade 1948-1978," Music of my youth", Stjepko Gut and the Big Band RTS Afro- Balkans sketches , Willy Johans and the Big Band Radio Belgrade, Big Band of Radio Belgrade- 75 years.
"Caravan" It !s time for love, Love, Duško Gojković and the Big Band RTS ,Sweet Love,Hase Big Band RTS "Balkan Soul.
The orchestra has produced a pleiad , a brilliant galaxy of supreme soloists who are now eminent in the world ( Mile Pavlović, Bora Roković, Duško Gojković, Lala Kovačev, Stjepko Gut.
The Band is now conducted by Ivan Ilić.

TECHNICAL SUPPORT: PROF. DRAGOSLAV "FREDDIE" STANISAVLJEVIĆ (GENERAL MANAGER –BIG BAND RTS )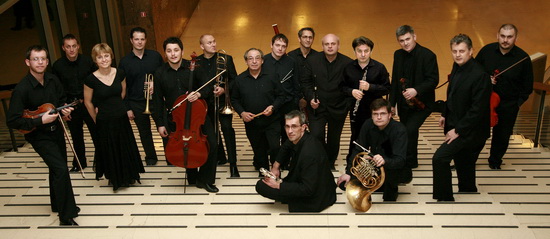 https://www.youtube.com/watch?v=cZiRRVduTwE
https://www.youtube.com/watch?v=7u6s27IgasQ
https://www.youtube.com/watch?v=biUAA0Re0RY
https://www.youtube.com/watch?v=RkBWH4jtCwghttps://www.youtube.com/watch?v=G7f8wIMHBxs


DR.SC. NINO ZUBČEVIĆ - PROJECT MANAGER
DIPL. OEC. PETRA MILANOVIĆ - PR MANAGER, MARKETING
PROF. NINA ČALOPEK - UMJETNIČKI SAVJETNIK (HDS)
KRLEZA' S SALOME - READ MORE >>>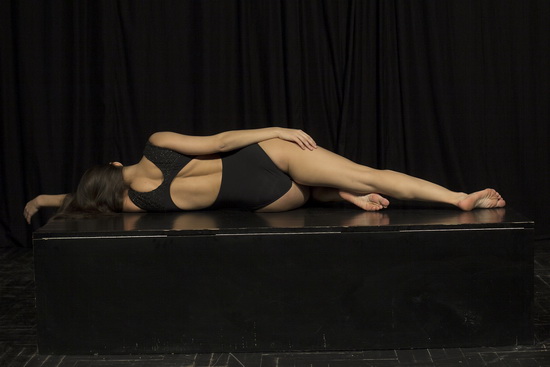 MONOCHOREODRAMA

PERFORMING: SELMA MEHIĆ
GUEST: IVAN ČAČIĆ
MENTOR: MAJA ĐURINOVIĆ
LIGHT DESIGN: MAJKL MIKOLIĆ

DOC. DR.SC. NINO ZUBČEVIĆ - PROJECT MANAGER
PR MANAGER: DIPL. OEC. PETRA MILANOVIĆ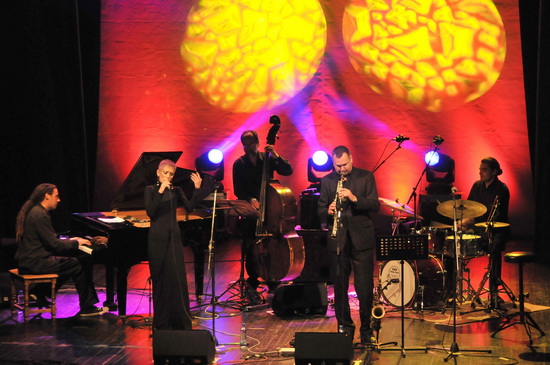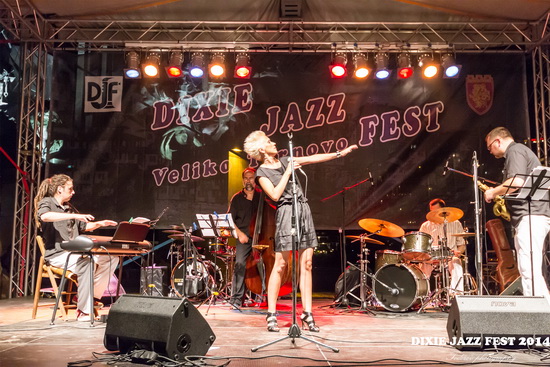 DRAGANA DEL MONACO - MEZZOSOPRAN - CV >>>
DAVOR BOBIĆ - COMPOSER - CV >>>
KONSTANTIN KRASNITSKI (BJELORUSIJA) - PIANO - CV >>>
GORAN KONČAR - (HRVATSKA) – VIOLIN CV >>

DR.SC. NINO ZUBČEVIĆ: PROJECT MANAGER, PRODUCER
DIPL. OEC. PETRA MILANOVIĆ: PR MANAGER, MARKETING
YOUTUBE









DR. SC. NINO ZUBČEVIĆ - PROJECT MANAGER
DIPL. OEC. PETRA MILANOVIĆ - PR MANAGER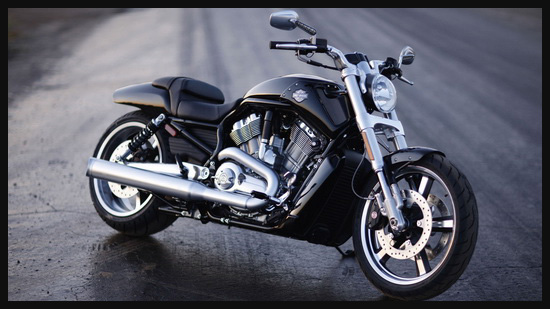 HARLEY DAVIDSON BLUES&ROCK FESTIVAL
ORGANIZING COMMITTEE
DR.SC. NINO ZUBČEVIĆ
- PROJECT MANAGER
ALBERTO KRASNIĆ
- Director
DIPL. OEC. PETRA MILANOVIĆ
- PR MANAGER
MR.SC.TINA UBREKIĆ
- IPA PROJEKT
PROF.DR.SC. ŽELJKO TURKALJ
- RECTOR SVEUČILIŠTA J.J. STROSSMAYERA-OSIJEK
DIPL. OEC. SAŠA URANJEK
- DIRECTOR OF TOURIST BOARD OSIJEK
06.07.2014. QUARTET ARTBEATRES - SLOVENIA

PETER UGRIN - violin
ALEŠ OGRIN - keys
JAN GREGORKA - bass
ANŽE ŽURBI Zurby - drums

QUARTET ARTBEATRES - BIOGRAPHY >>>
www.artbeaters.com


YOUTUBE:

www.youtube.com/watch?v=VCLV-nm-qKQ
www.youtube.com/watch?v=m0eGK2MTkOU
www.youtube.com/watch?v=1y8m178IC44
www.youtube.com/watch?v=hZHuOAzeTaY


07.07.2014. MIKE SPONZA & BOB MARGOLIN - ITALIJA/SAD

LINE UP:
BOB MARGOLIN - voice/guitar - www.bobmargolin.com
MIKE SPONZA - voice/guitar - www.mikesponza.com
MAURO TOLOT - bass -
MORENO BUTTINAR - drums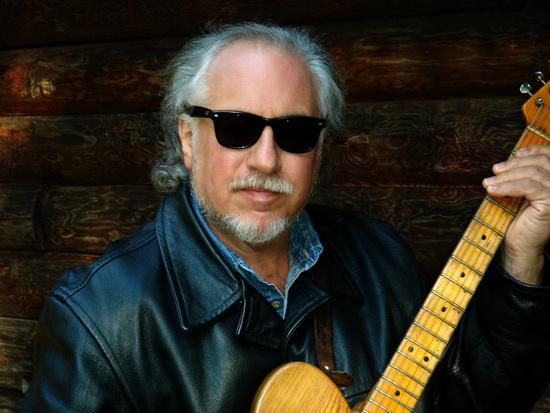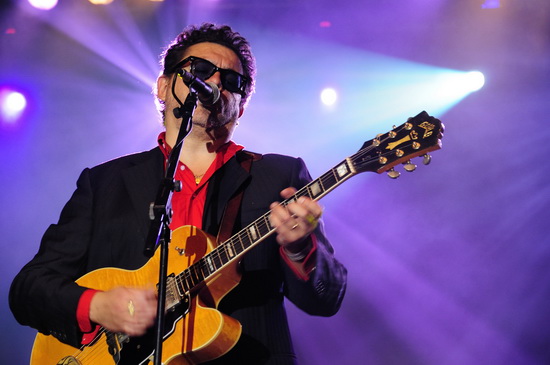 YOUTUBE:

www.youtube.com/watch?v=E6uUcf5z6Tg
www.youtube.com/watch?v=-Ir58lrb2Ww
www.youtube.com/watch?v=ovFcnU6BHWc


08.07.2014. ELVIS STANIĆ QUINTET - CROATIA

ELVIS STANIĆ became one of the author of anthem Europe Jazz Network >>

www.elvis-stanic.hr







09.07.2014. DEAN BPWMAN/LINDA LU FEAT. BLUE FAMILY - SAD/SRBIJA
Dean Bowman samo ne Facebooku
Blue Family na Webu >> www.reverbnation.com/bluefamily
DR.SC. NINO ZUBČEVIĆ - PROJECT MANAGER
PROF. DR.SC. HELENA SABLIĆ TOMIĆ - UAOS PROGRAMSKI PARTNER
PROF. DR.SC. ŽELJKO TURKALJ - REKTOR SVEUČILIŠTA J.J. STROSSMAYER OSIJEK
DIPL. OEC. PETRA MILANOVIĆ - PR MANAGER
PROF. DRAŽEN ALERIĆ - PROČELNIK ODJELA ZA KULTURU GRADA OSIJEKA
DIPL. OEC. SAŠA URANJEK - DIREKTOR TURISTIČKE ZAJEDNICE OSIJEK
DIPL. IUR. VLADIMIR HAM - DOGRADONAČELNIK GRADA OSIJEKA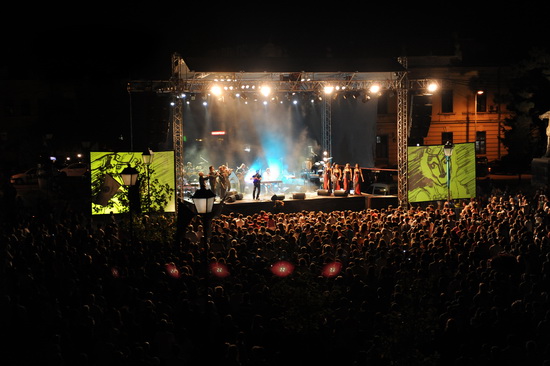 BIOGRAPHY
The musical formation "Balkanika" is a band which is rapidly gaining popularity worldwide. Aleksandar Sanja Ilic is one of the most successful composers of several music genres in former Yugoslavia, he writes music for movies and theatre and he won many prizes on different music festivals.
His group "Balkanika" consists of young, famous and talented musicians who play old Balkan instruments and a specific formation of brass orchestra.
READ FULL BIO >>>
www.youtube.com/user/SanjaBalkanika
www.youtube.com/watch?v=TgKtSklCEqU
www.youtube.com/watch?v=i6BOSRjg2us&feature=youtu.be
DR.SC. NINO ZUBČEVIĆ-PROJECT MANAGER
DIPL. OEC. PETRA MILANOVIĆ-PR MANAGER - >> CV

Organizacijski odbor je u završnim pregovorima oko gostovanja projekta "BALKANIKA" – u DUBROVNIKU i OSIJEKU
www.croatia.org
www.croatianworldcalendar.com



PROGRAM
:
02.07.2013. RAPHAEL WRESSNIG feat. DEITRA FARR – AUSTRIA/SAD

www.raphaelwressnig.com
www.deitrafarr.com
03.07.2013.
MIKE SPONZA feat. YOUCE YUILLE
– ITALIJA/SAD
www.mikesponza.com
www.joyceyuille.com
04.07.2013.
BORNA ŠERCAR ' S JAZZIANA CROATICA
– HRVATSKA
www.bornasercar.com
Facebook page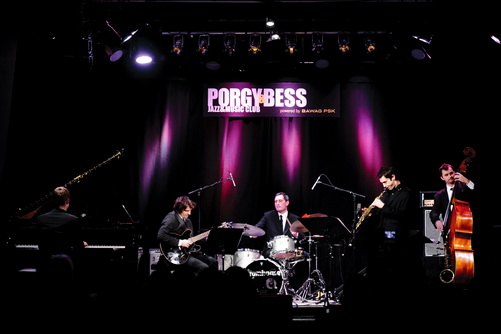 ORGANIZACIJSKI ODBOR
DR.SC. NINO ZUBČEVIĆ - UMJETNIČKI DIREKTOR FESTIVALA
PROF.DR.SC. HELENA SABLIĆ TOMIĆ - DEKANICA UAOS - PROGRAMSKI PARTNER
MR.SC. TAMARA VLASKALIN - PR MANAGER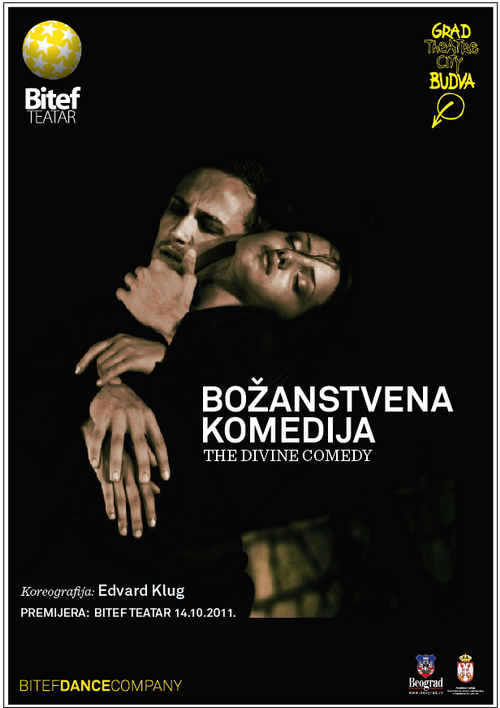 Andjelka Jankovic
Bitef teatar/Bitef Theatre
Koordinator programa/Program Coordinator
Terazije 29/1
11000 Beograd
Srbija/Serbia

POD VISOKIM POKROVITELJSTVOM GRADA OSIJEKA I SVEUČILIŠTA J.J.STROSSMAYERA OSIJEK.







DR.SC. NINO ZUBČEVIĆ- PROJEKT MANAGER
DIPL. OEC. ŽELJKA VALENTIĆ- MANAGER ZA ODNOSE SA JAVNOŠĆU