News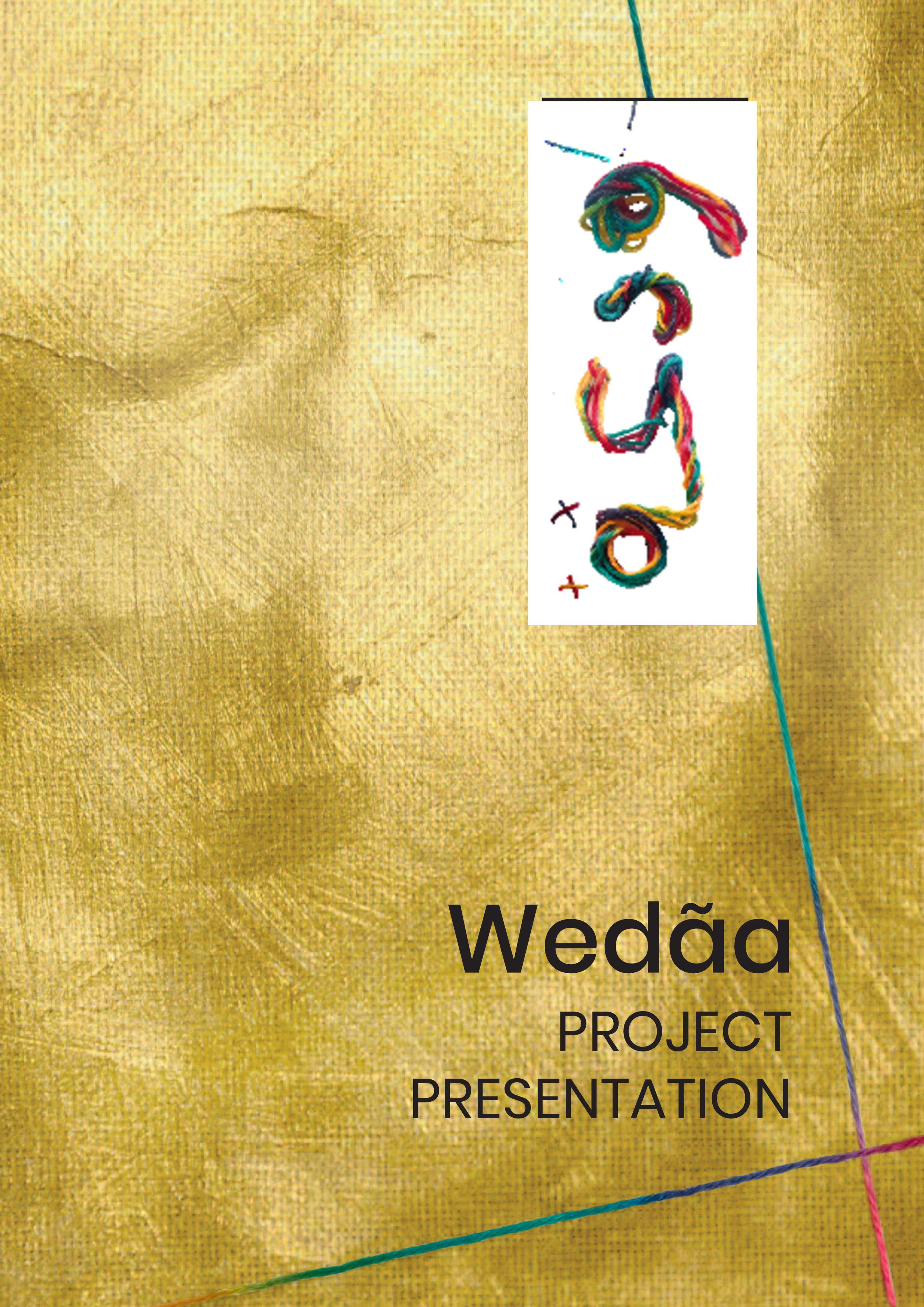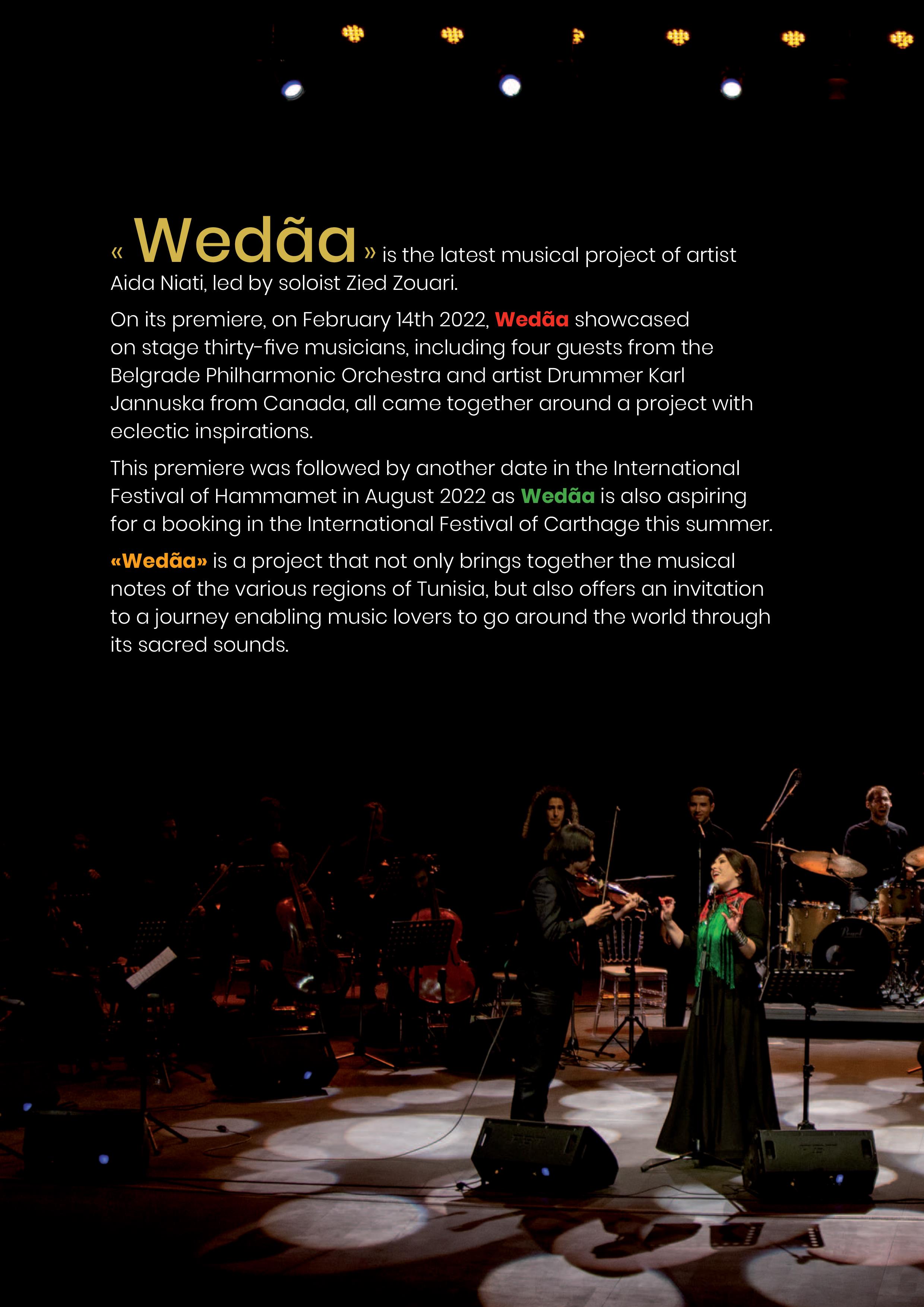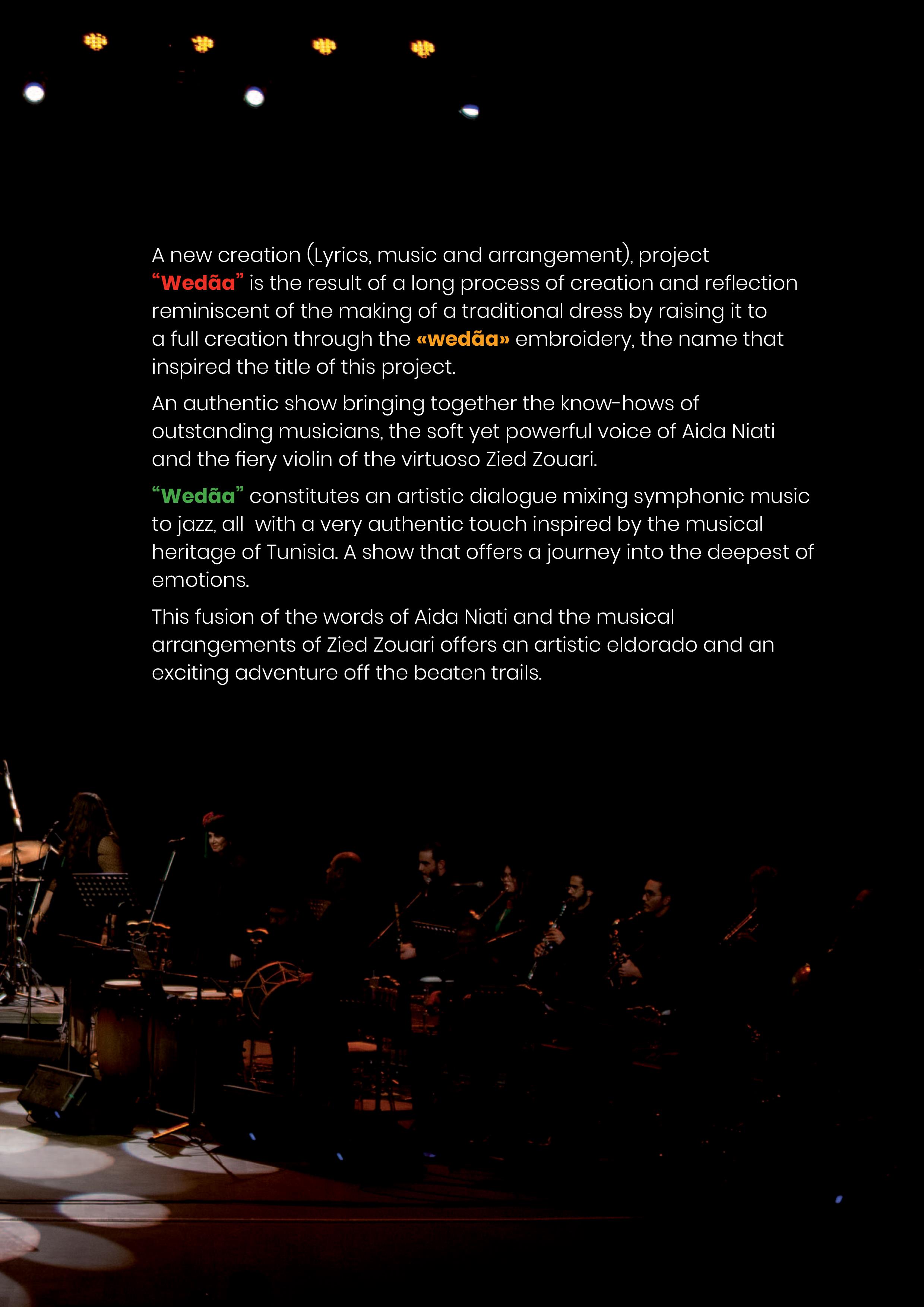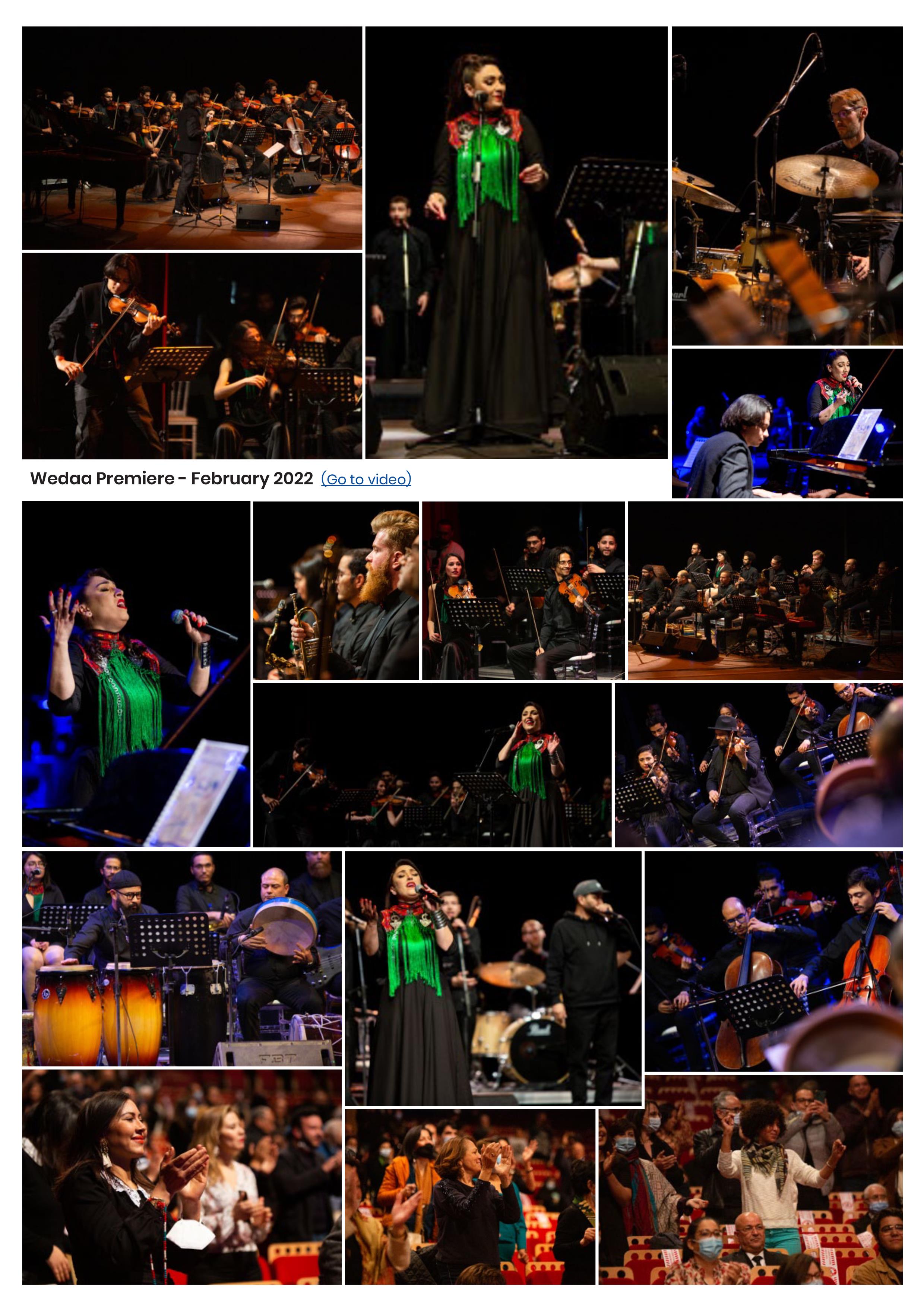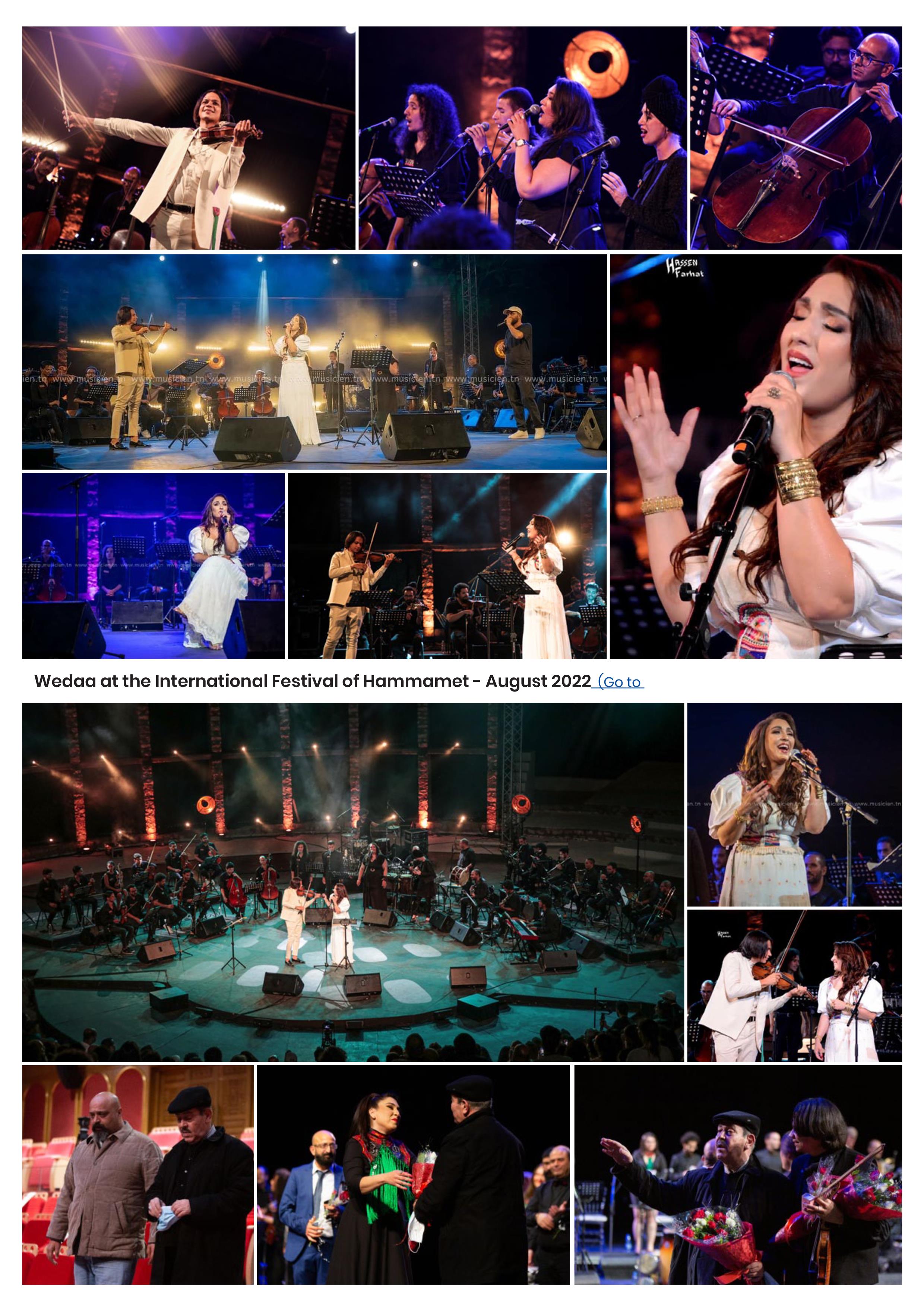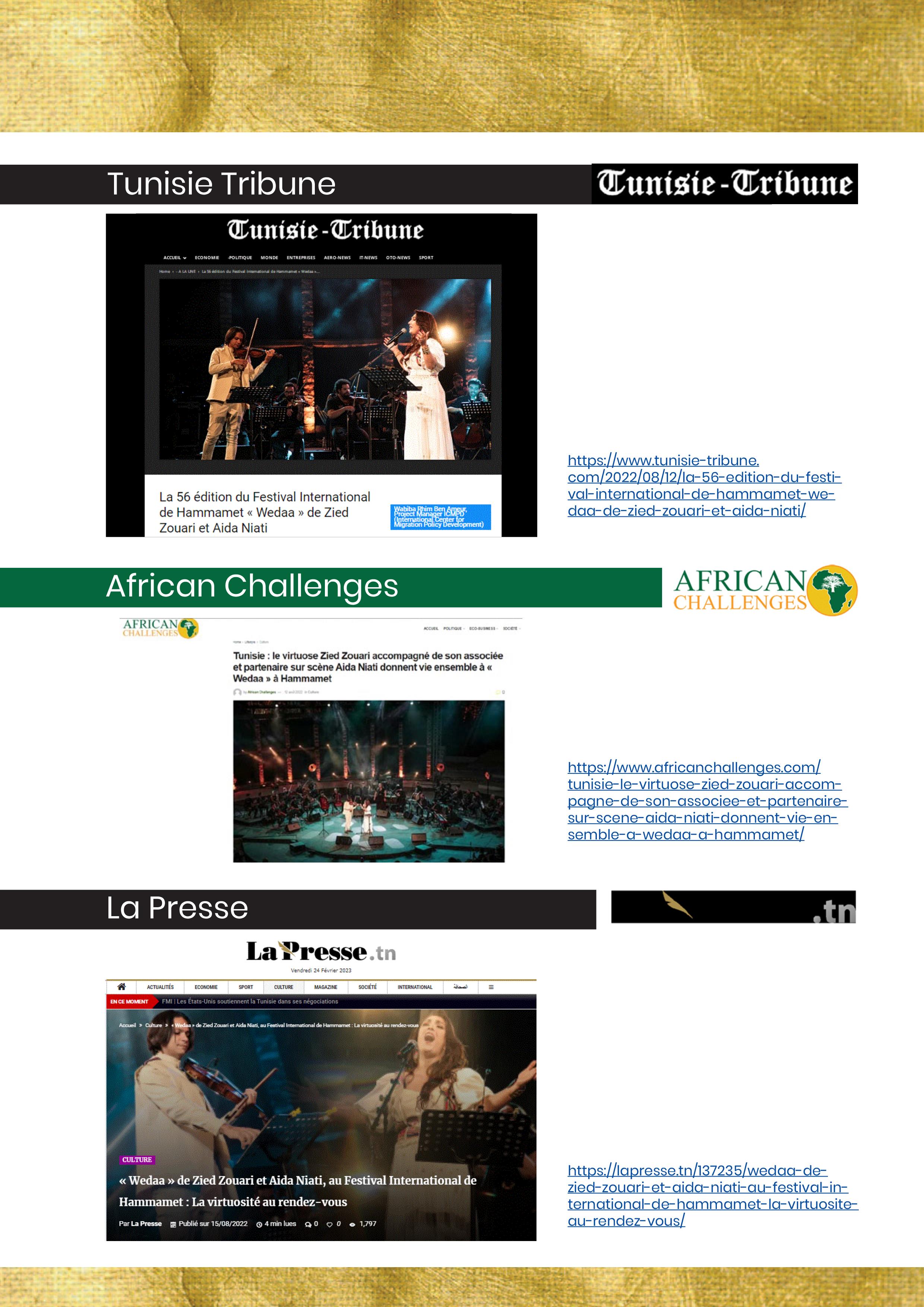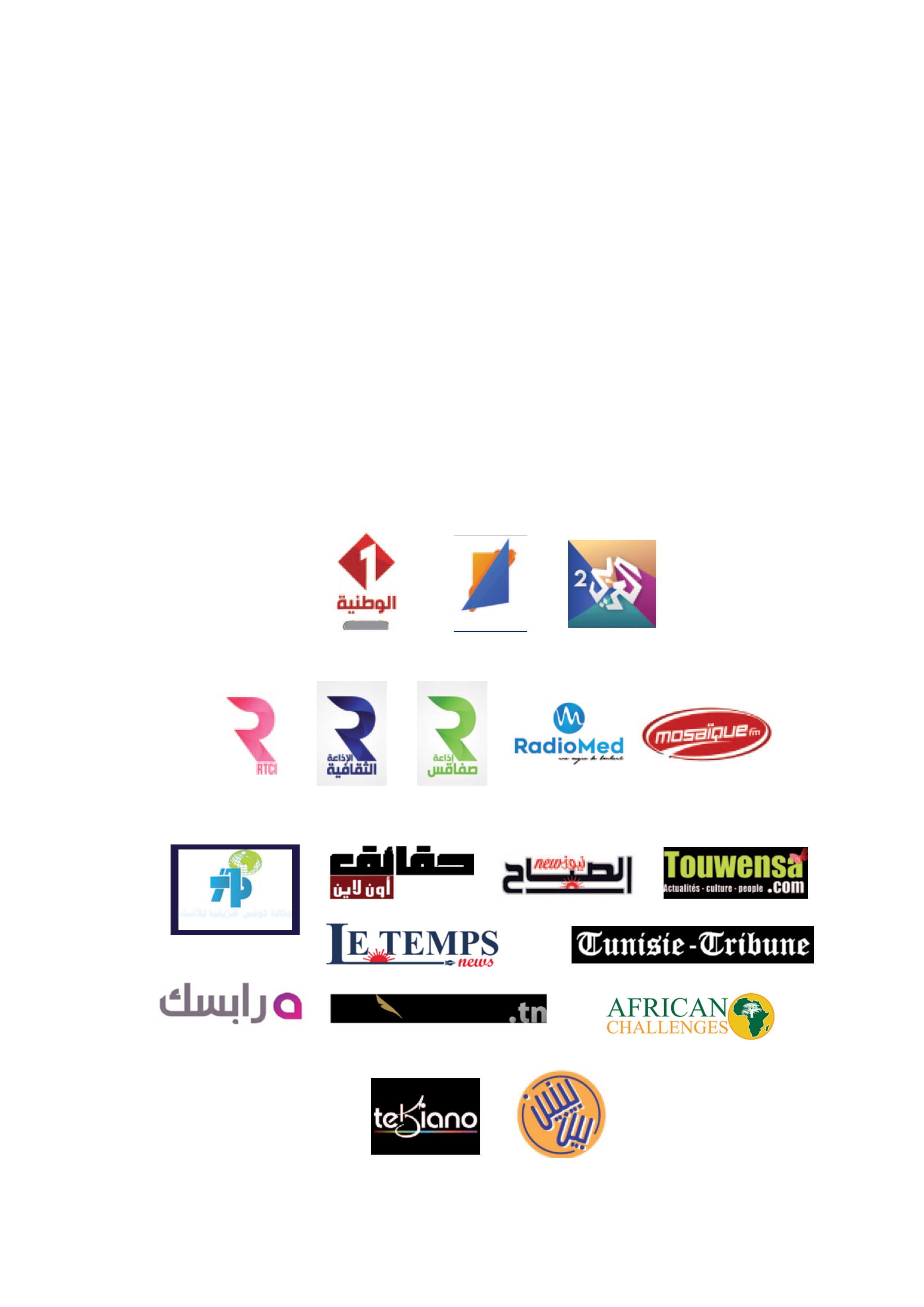 Wedaa (Sans Intro Outro) (mp4)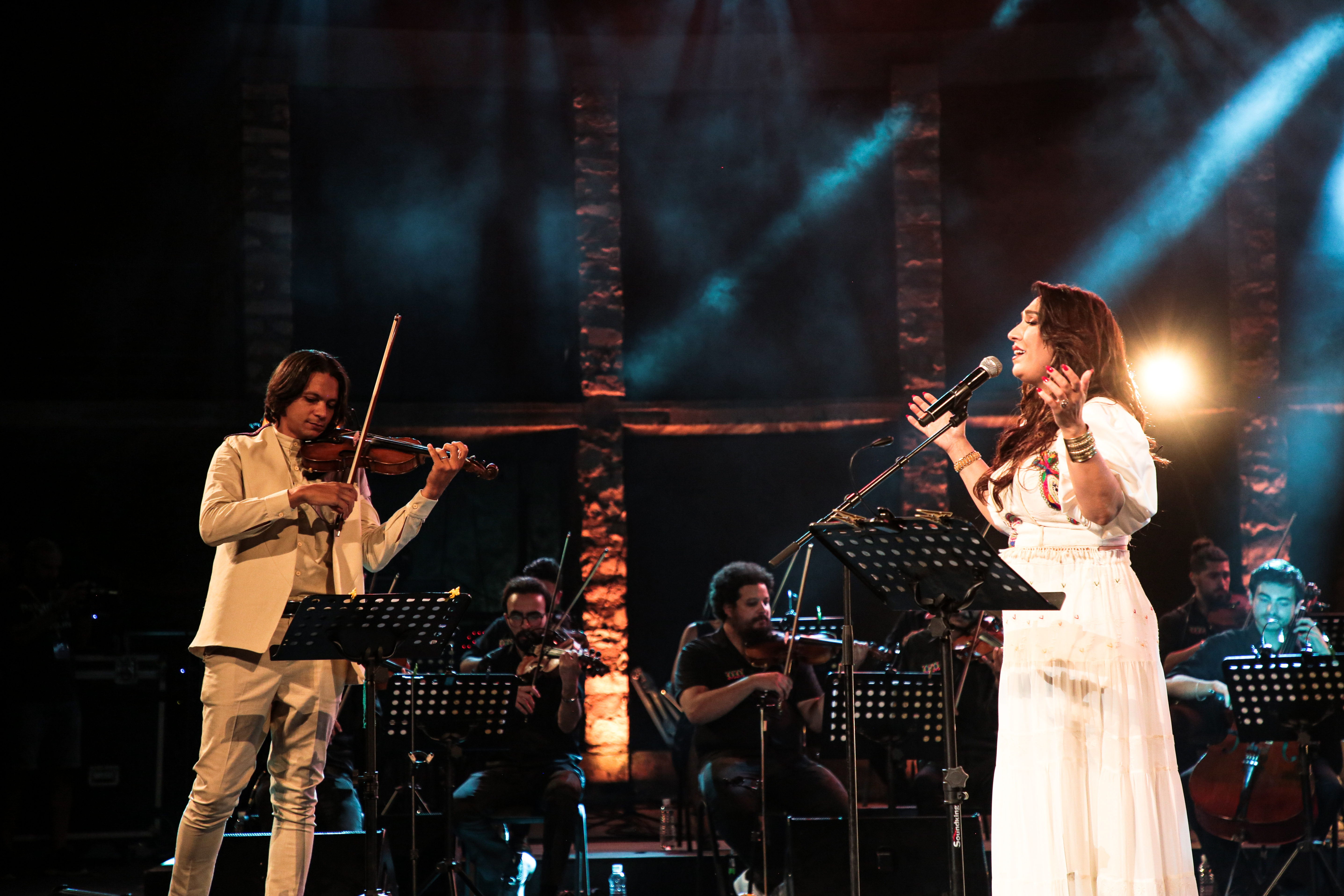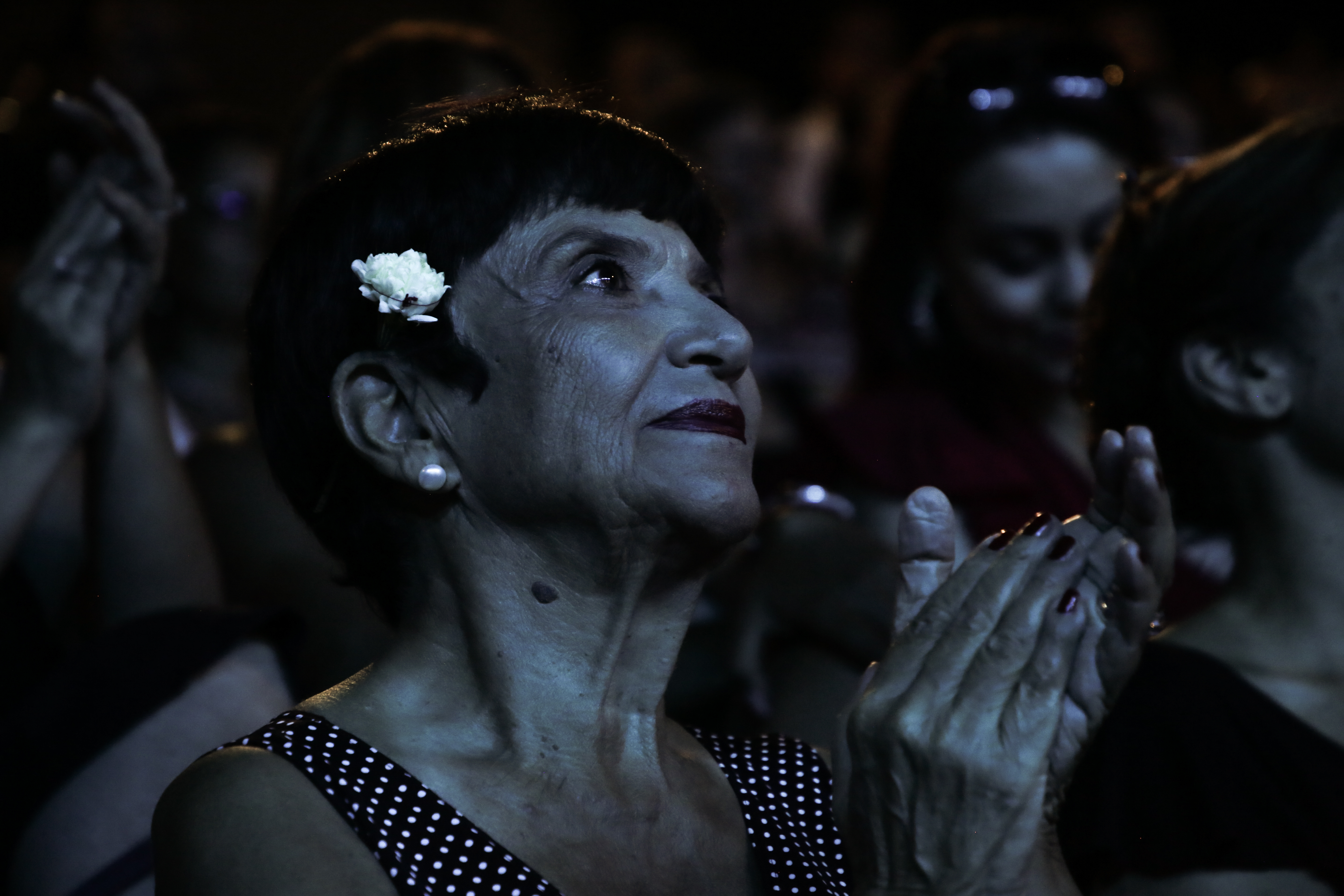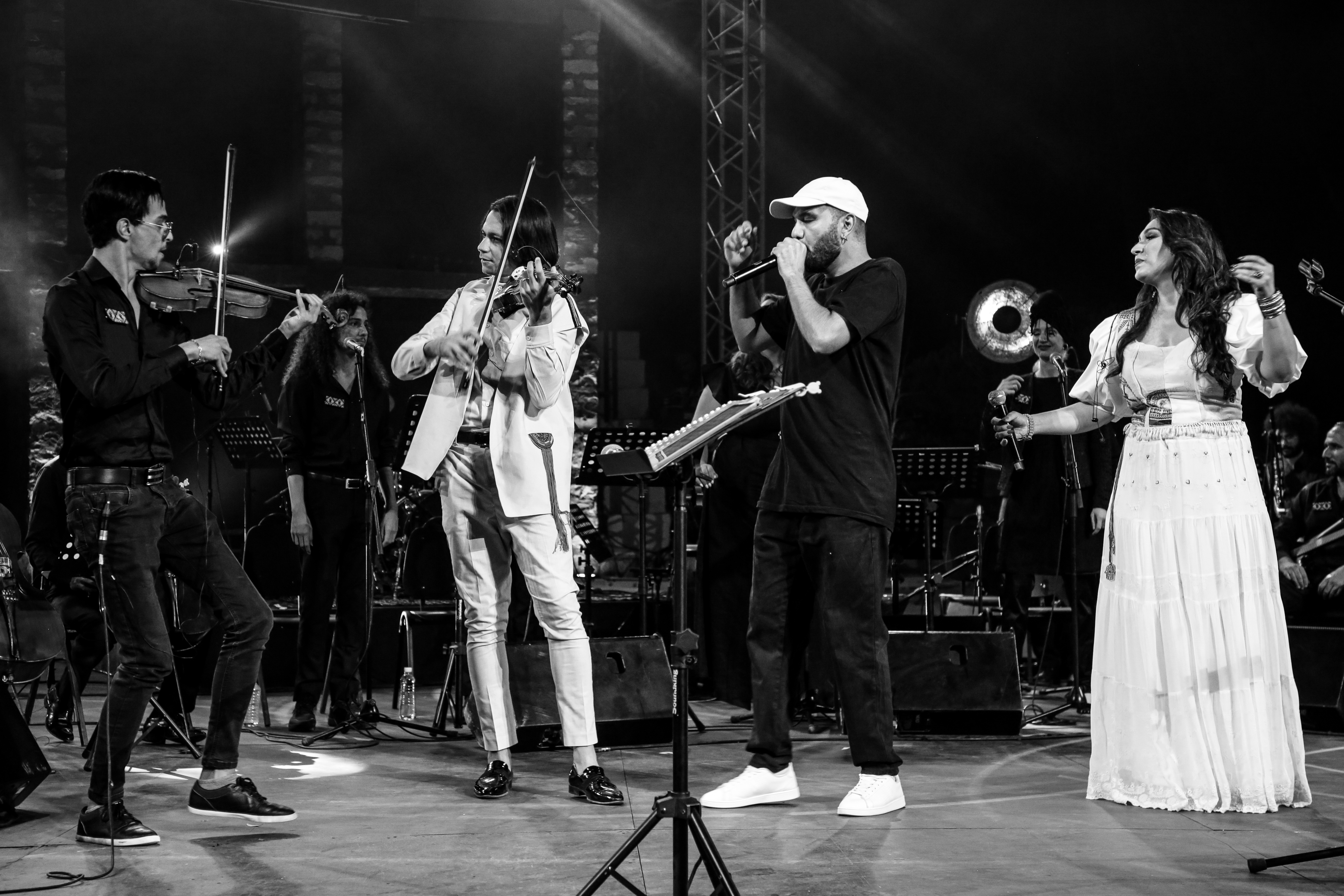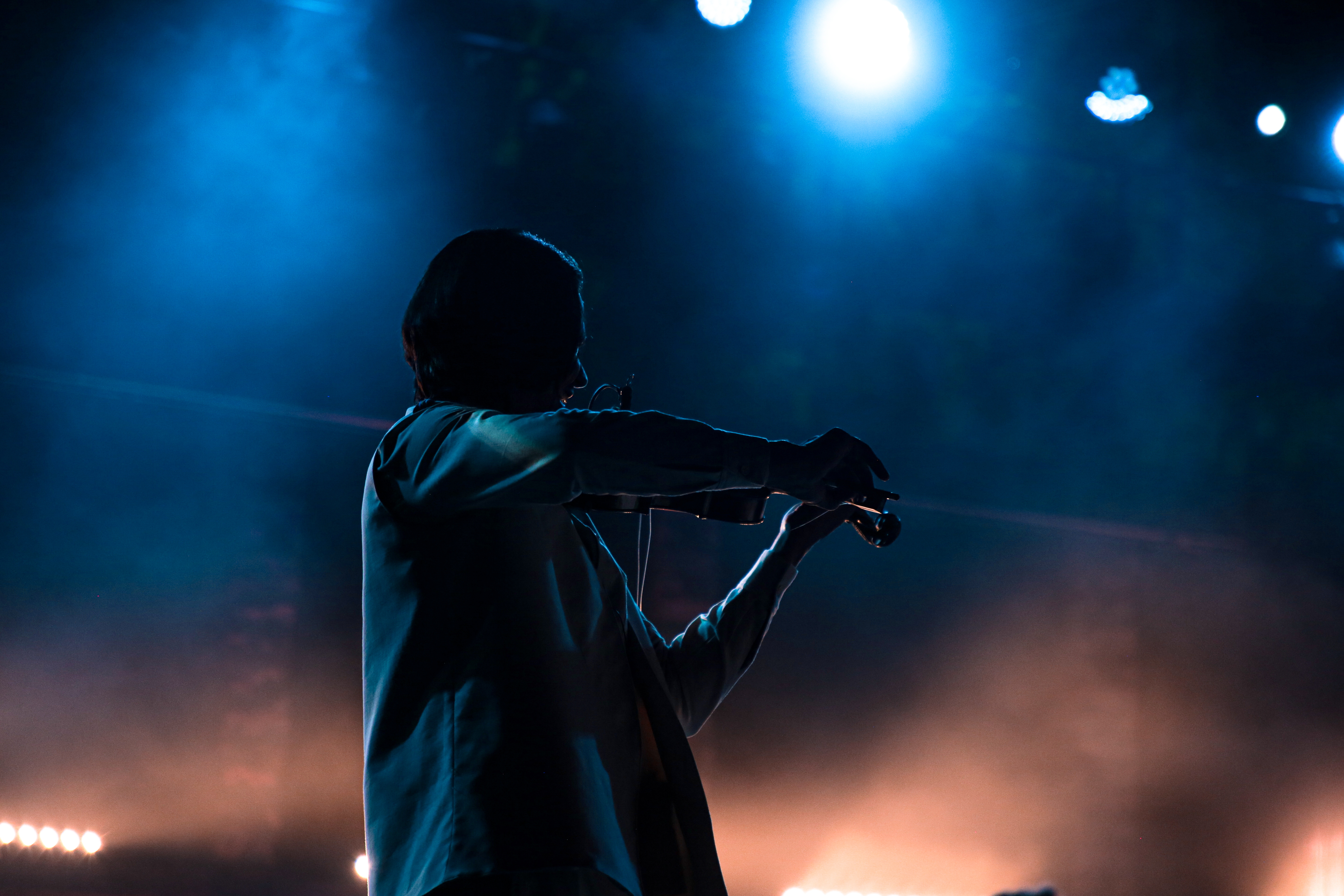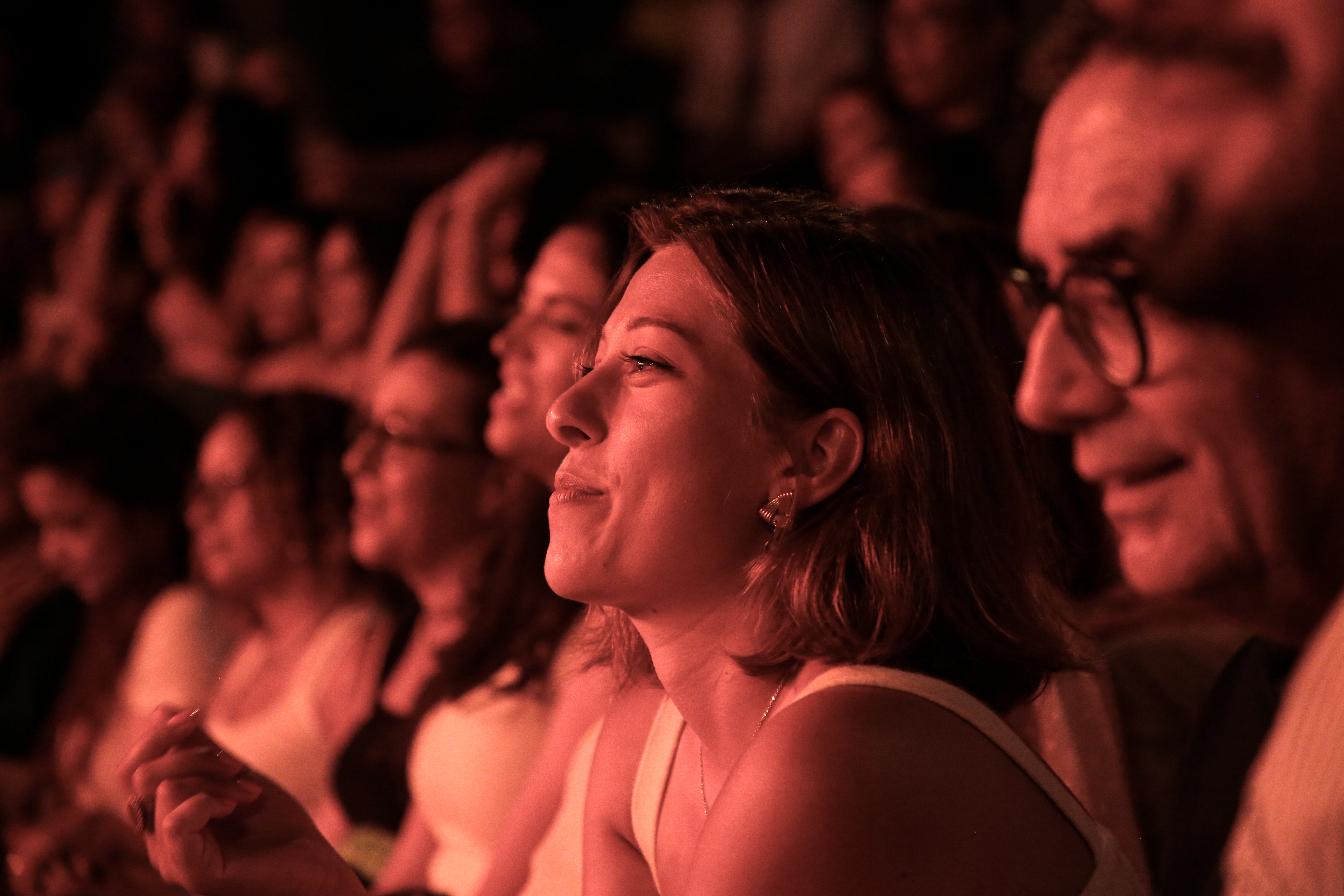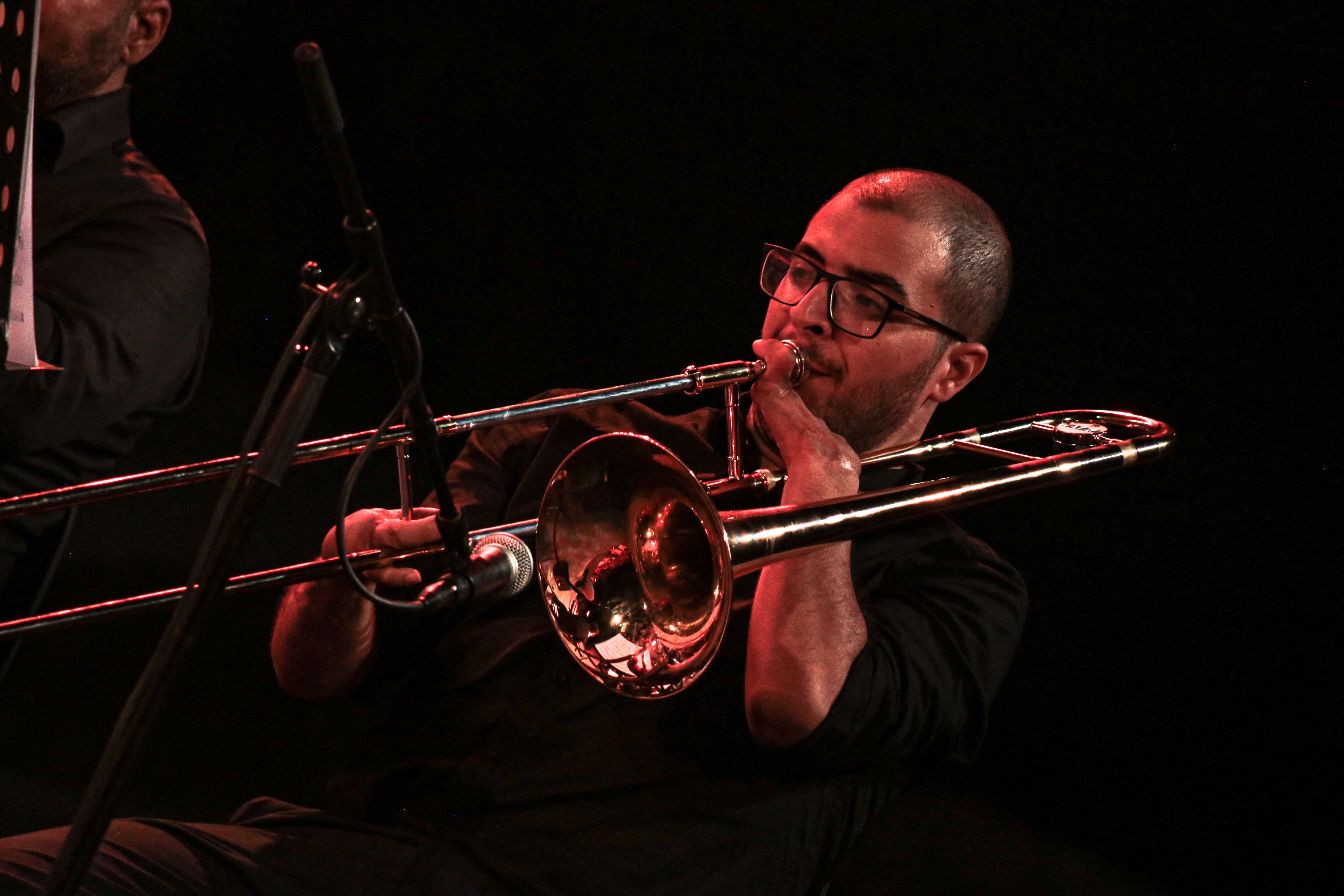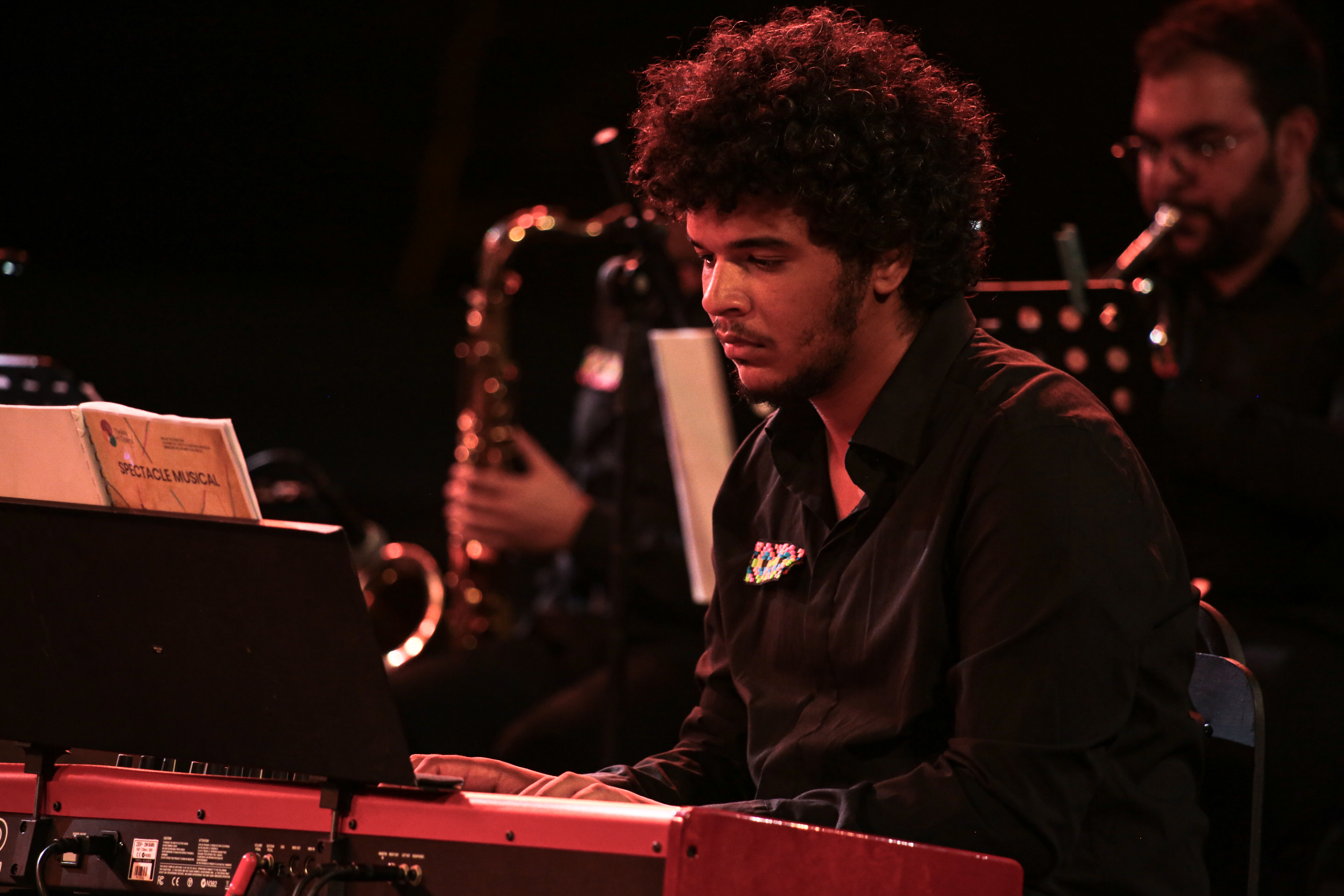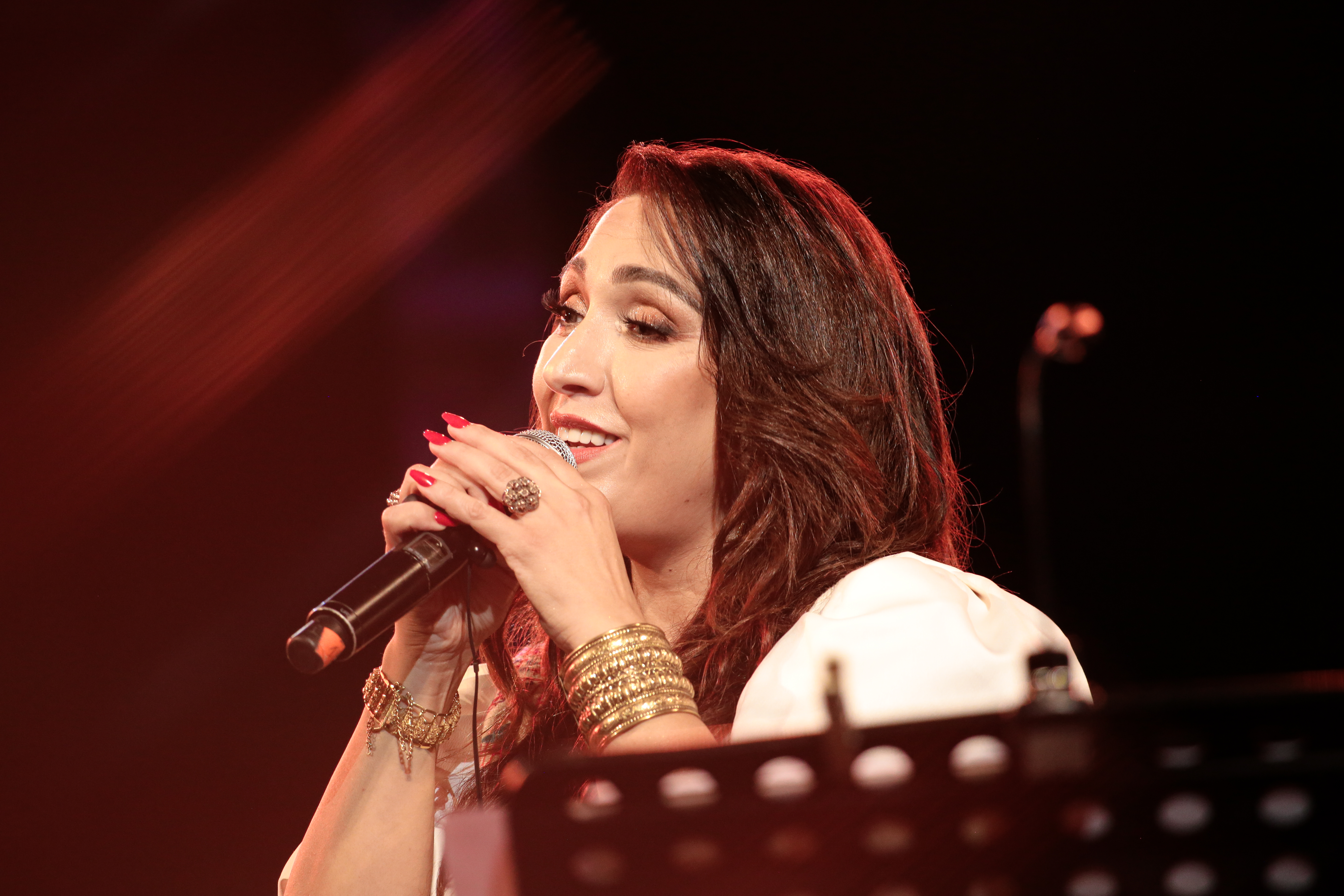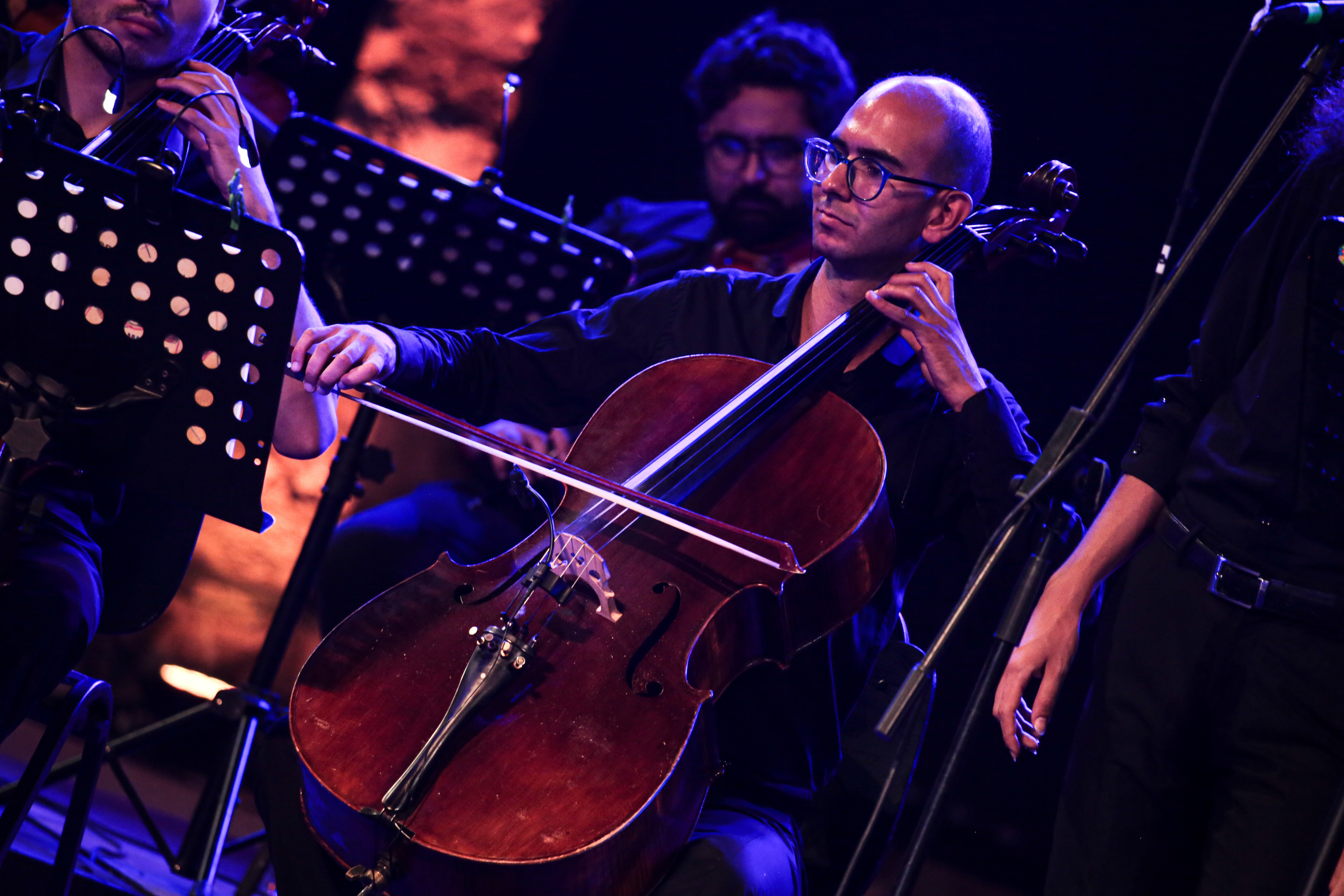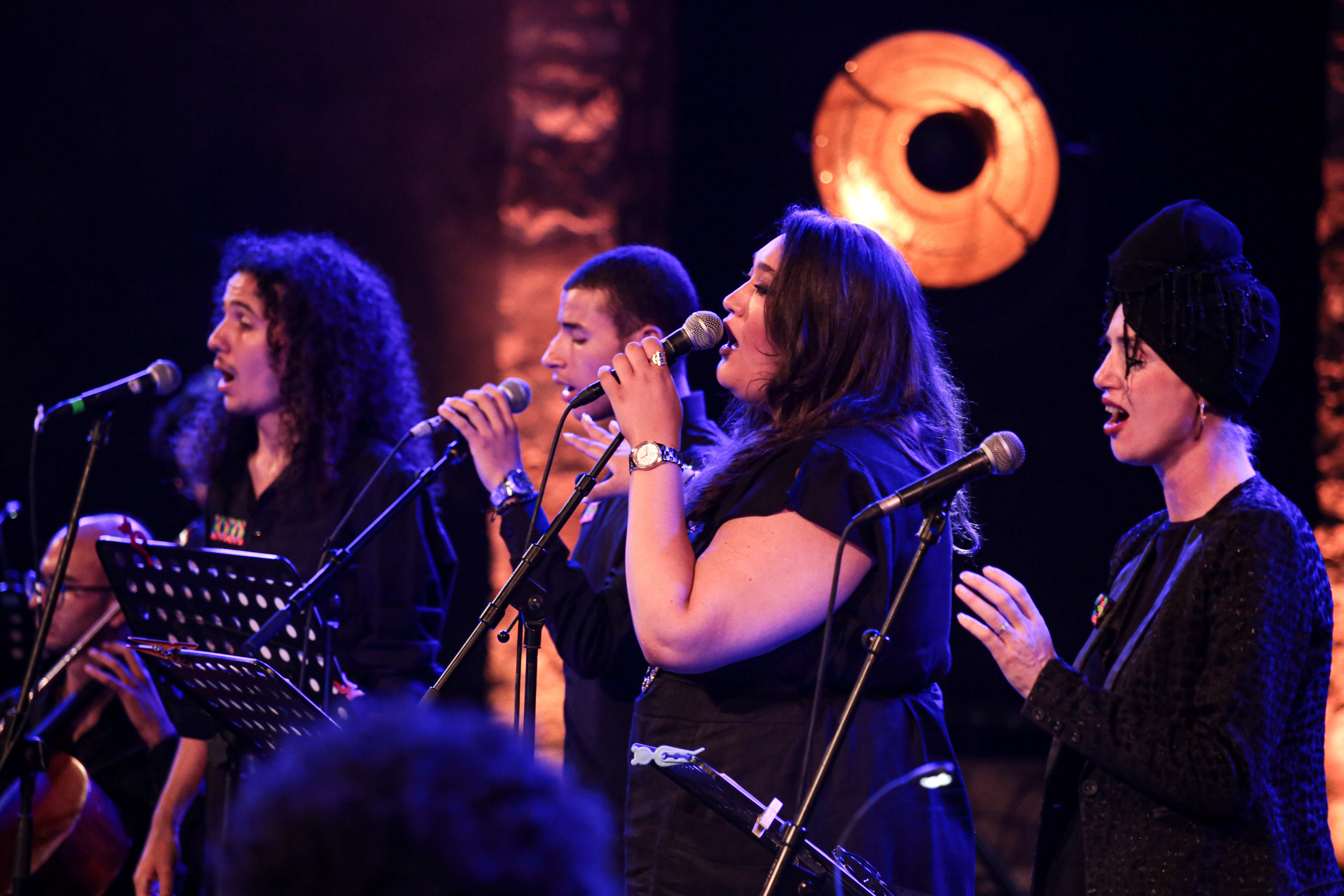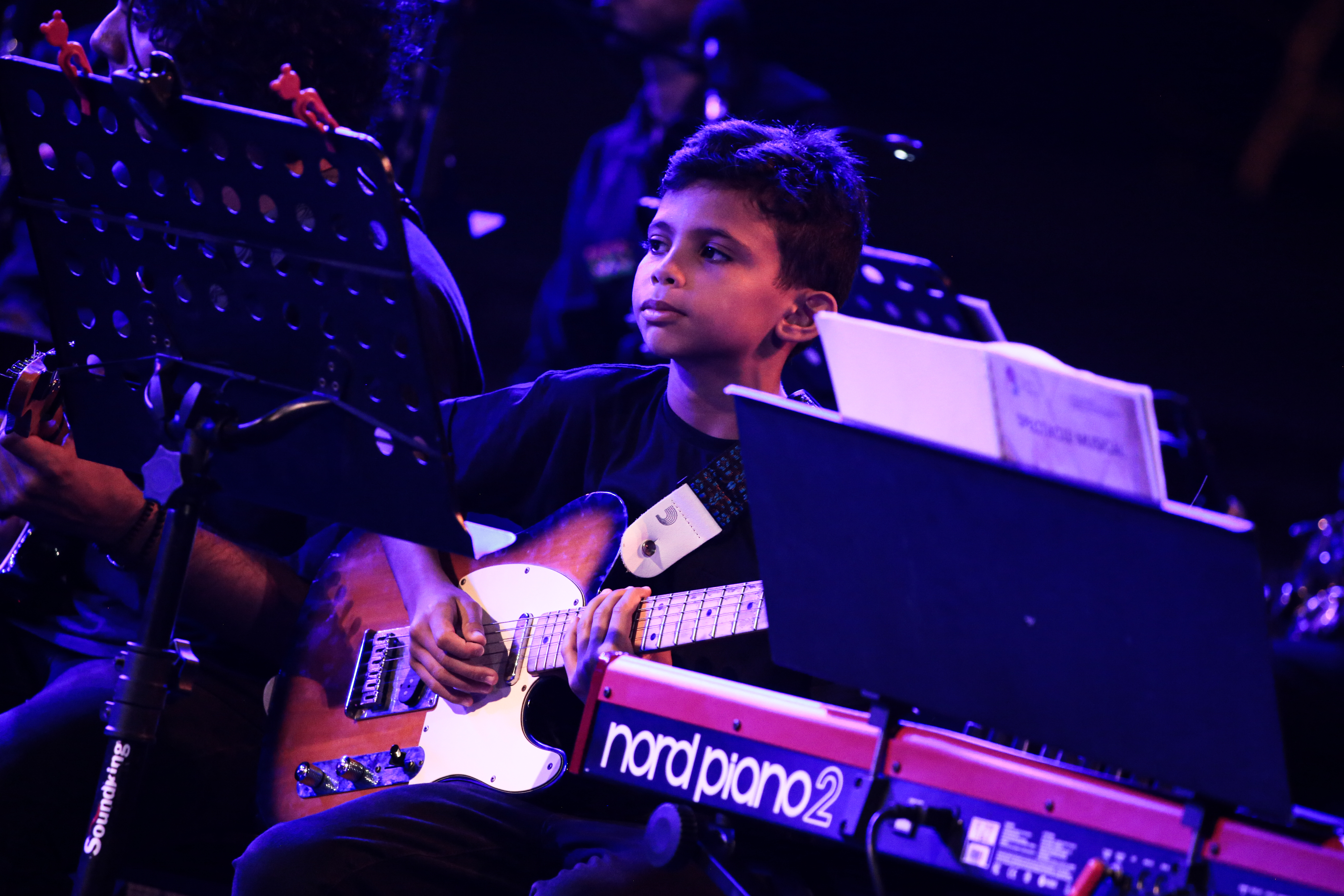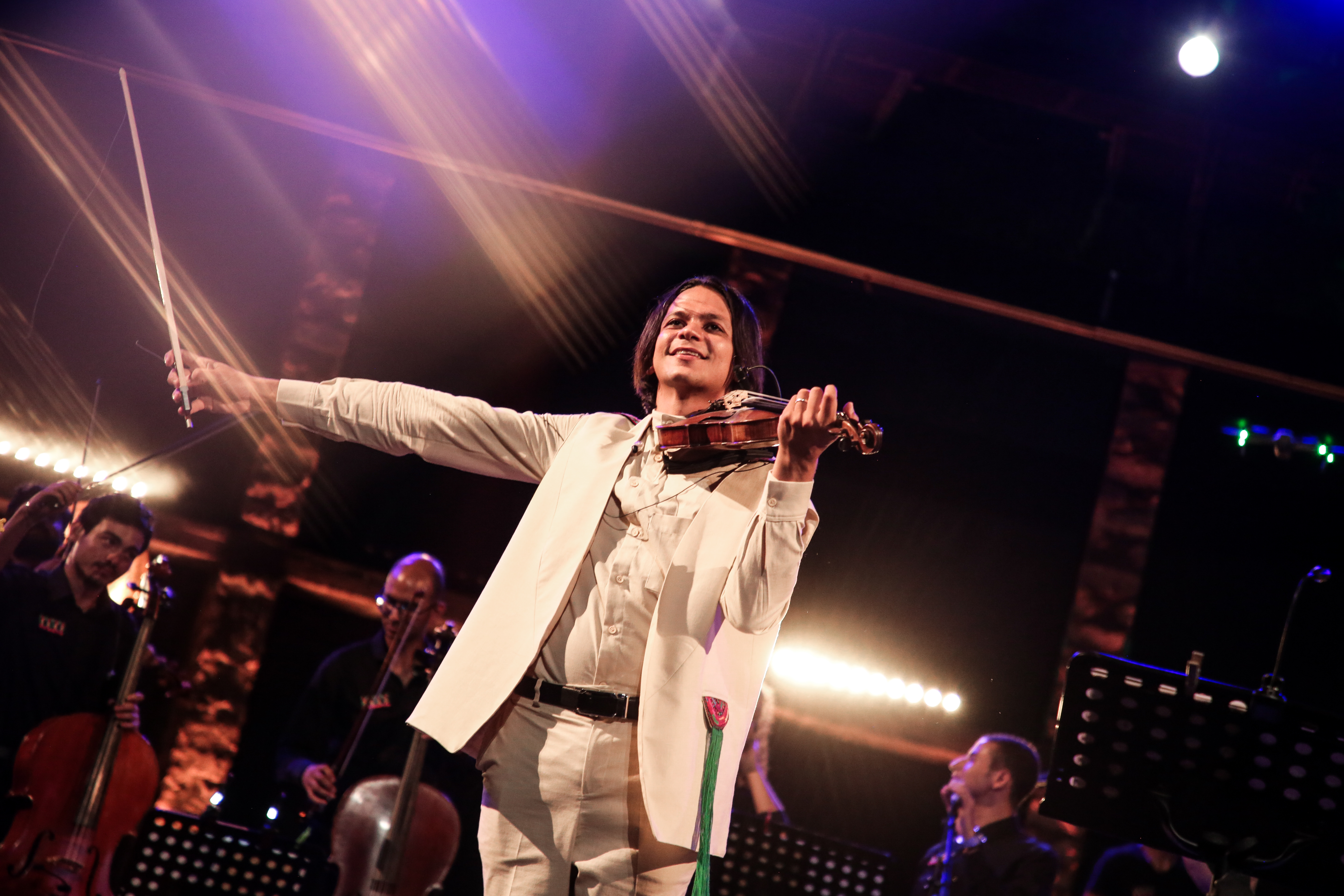 Organizacijski odbor:
Dr.Sc. Nino Zubčević – project manager, producent
Prof.Mirjana Neskovich – Violin 1-Concert Master
Dipl.Oec. Tatjana Roth - savjetnica


PRIMADONA DRAGANA RADAKOVIĆ prof. (SOPRAN) – BEOGRAD
https://www.youtube.com/watch?v=laA7m_syoAw
https://www.youtube.com/watch?v=C_pHRZPQ4cg
https://www.youtube.com/watch?v=h2U45uPungU
https://www.youtube.com/watch?v=SsMy2fFjw4E
https://www.youtube.com/watch?v=rtAH_MX6GEY
https://www.youtube.com/watch?v=5PbZ5Bp8L6g
https://www.youtube.com/watch?v=R-Gni_aQdQg
Dragana Radakovic was born in Novi Sad (the Republic of Serbia). She graduated and received her master's degree from two Departments at the Faculty of Music in Belgrade: Vocal Arts in the class of Professor Radmila Bakočević and Conducting in the class of Professor Stanko Šepić. She continued her professional development in Italy by attending master classes of the famous sopranos: Renata Scotto, Mirella Freni, Magda Olivero and Bruna Baglioni. The most important and final contribution to her development was made by Professor Nikola Mitić. Since March 2002 she has been singing the role of Abigaille (Nabucco) in two productions at the National Theatre in Belgrade (2002 and 2007). She appeared in the role of Rosalinde (Die Fledermaus) in the Serbian National Theatre in Novi Sad in three seasons, from 2004 to 2007. She made her debut as Odabella (Attila) in the Slovenian National Theatre in Maribor and at the International Festival in Ljubljana (Cankarijev dom) in the season of 2005/06 directed by Plamen Kartalov. In the same year, she appeared for the first time in the role of Marguerite (Faust) in the Slovenian National Theatre in Maribor, and at the International Festival in Ljubljana (Cankarijev dom), as well as in the Summer Festival in Italy - Oderzzo. In the season of 2007/08 she made her debut in the role of Leonora (Il Trovatore) at the National Theatre in Belgrade, which she still sings. In the same season she also sang Beethoven's 9th Symphony with Belgrade Philharmonic Orchestra, as well as the role of Sylvia (Die Czardasfurstin) in the Serbian National Theatre in Novi Sad. In 2008, in the concert dedicated to Puccini in Palas del Art, Valencia, Spain, she performed with Juan Pons, Mariella Devia, Daniela Barcelona and the great maestro Placido Domingo. As Leonora (La forza del destino) she appeared in a new production of the National Theatre in Belgrade in the season of 2009/10. In 2009, she appeared for the first time in Romania in the role of Abigaille (Nabucco) in the Romanian National Opera in Timisoara. Since then, she has been a regular guest of that opera house singing the roles of Abigaille, Tosca, Aida, Adriana Lecouvreur and Donna Anna. In early 2011 she debuted in the Romanian National Opera Cluj-Napoca as Aida, and in May 2011, she sang the role of Tosca dedicated to the legendary soprano Virginia Zeani in the same theater. In September 2011, she made her debut as Adriana Lecouvreur in the Romanian National Opera at Timisoara. In November 2011, she was invited for the first time to sing in Holland and Belgium in Muziek Theater Breda and Muziek Theater Brugge in the role of Tosca. In December 2011, she appeared for the first time in the Teatro Lirico Elena Teodora in Craiova, Romania, in the role of Abigaille (Nabucco) and in January 2012 in the role of Aida in the same theater. In January 2012, she was hosted for the first time by the Croatian National Theatre in Osijek as Abigaille (Nabucco). In February of the same year she made her debut with the role of Donna Anna (Don Giovanni) in the Romanian National Opera in Timisoara, followed by her appearances in Germany in the same role in the theaters in Munich, Dortmund, Wolfsburg, Saarbrucken and Frankfurt. Since March 2012 she has began cooperation with the Romanian National Opera in Constanta, Romania, singing the roles of Abigaille, Tosca and Aida, being also a guest at international festivals in Romania, Timisoara, Sibiu, Constanta and Hunedoara with the roles above. She gave notable concerts in the Netherlands and Belgium: Tilburg Concertzaal Muzik Theater in Brugge, Chasse Theater in Breda and Anton Philipszaal in the Hague. In February 2013, she cooperated with Zurich Kammerphilharmonie for the concert dedicated to the 200th Anniversary of the Birth of G. Verdi. In May 2013, she appeared for the first time in the role of Norma in the Croatian National Theatre in Osijek. In October she debuted with the role of Desdemona (Othello) in Opera Romana Craiova and premiere of Il Trovatore with role of Leonora in Opera National Timisoara. 2014 is a very successful year for Dragana Radakovic, beside plenty of already sang roles like Aida, Abigaille, Tosca, Leonora, Donna Anna, she had opportunity to sing on Summer Festival in Schwerin (Germany) where she had excellent success with role of Abigaille (Nabucco). In October 2014 she opened a new season in Cairo Oprea, Egypt with role of Aida (Aida). In November she debuted in role of Turandot in Timisoara (Romania), and thanks to a grate success she had opportunity also to sing the same role in Opera Nationala in Cluj-Napoca. In March 2015 she sang role of Donna Anna in Don Giovanni in new production in HNK in Osijek, Croatia. In May in Cairo Opera Company, Egypt she sang role of Leonora in Il Trovatore where she got an excellent critics. 2015 August she sang Turandot in Timisoara, International Festival of Opera and in September she had an opportunity to sing for the first time in Moldavia with the role of Desdemona in Otello on Festival Maria Bieshu. In October 2015 she has her 6th production of Tosca in HNK Osijek, Croatia. In March and April 2016 Dragana Radakovic had her debut appeareance at Australia Opera in Sydney with 14 performances of title role of Turandot. In Semptember, she appeared again in the title role of Turandot in two performances at 30th anniversary of Macao International Music Festival. In November this year, Dragana performed in China (National Centre for the Performing Arts) the role of Santuzza(Cavalleria rusticana). In December 31st she sang New Eve Gala Concert in Sydney Opera House and in January she appear in the role of Santuzza in same theatre and in Arts Centre Melbourne in May 2017. During the summer of 2017 she sang Aida on International festivals in Bulgaria and in Moldavia. In November she seng a new production of Il Trovatore role of Leonora in HNK Osijek, Croatia. During the year 2018. she performed many roles in Nabucco, Turandot, Tosca, Aida, Il Trovatore … in National Opera Sofia(Bulgaria) and Bucharest(Romania). The biggest event in 2018. was 150 years since the first opera Aida, in front of the Pyramids in Egypt, where she interpreted the main role of Aida(March2018). In June 2018. She debuted in Opera Nice in France on a Gala Concert to close the season. In September(2018) at the International Opera Festival Sibiu(Romania) she sing solo soprano in Verdi Requiem. In the season 2018/19 she will sing for first time in Minsk (Belarus), role of Tosca. In December 2018, she will debut the role of Elisabetta (Don Carlo) in the National Opera Bucharest. For the fourth time she will return to Sydney Opera House and interpret the role of Turandot in the new production in February/March 2019. Then in April 2019 she will be guest with Turandot in National Kaohsiung Center for the Arts, Taiwan.
MAESTRO GORAN KONČAR prof. (VIOLINA) - ZAGREB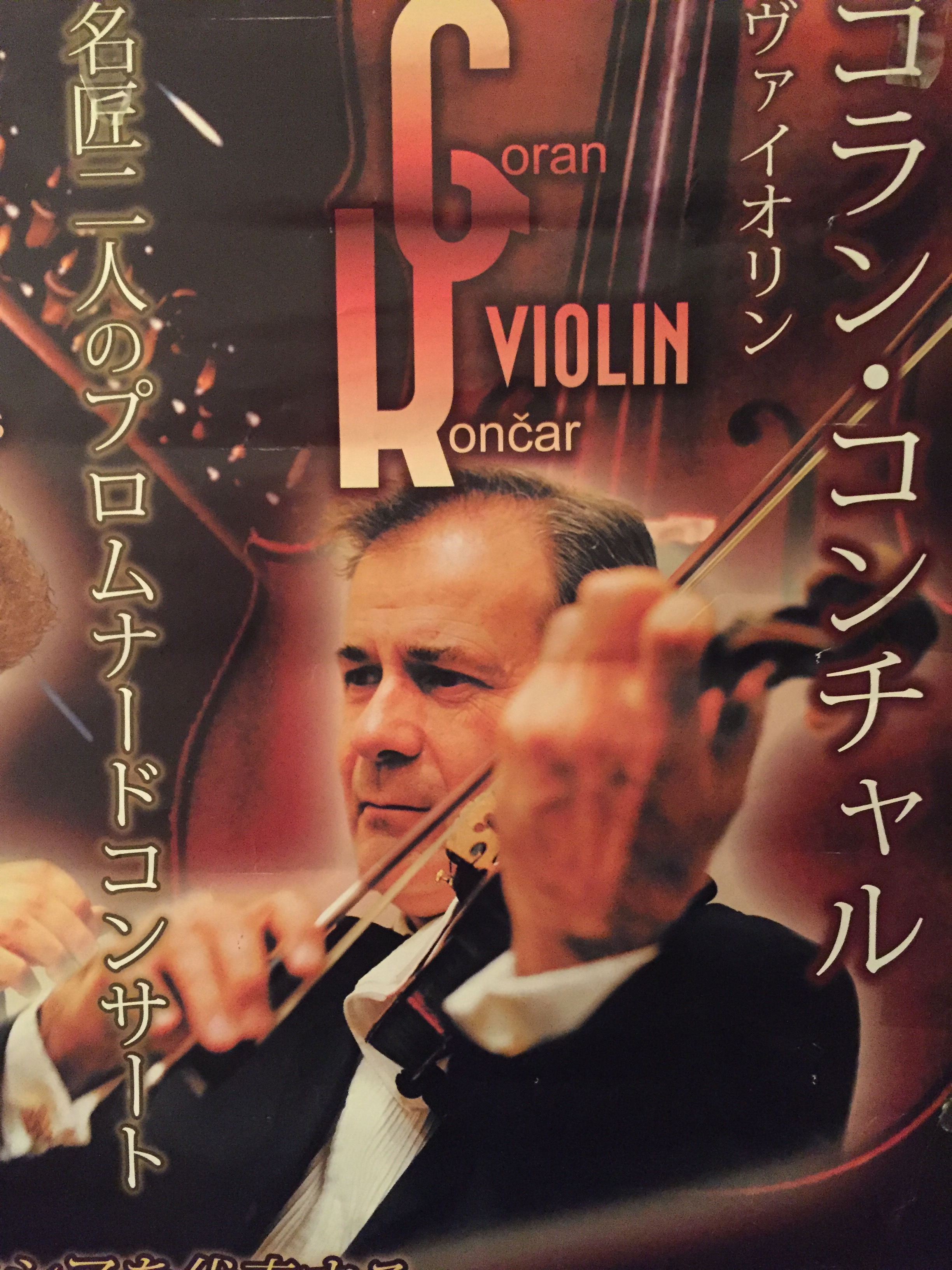 01 Adieu (With Darko Jurković Jazz Quartet)
02 Linđo (With Darko Jurković Jazz Quartet)
03 Rolling Oranges (With Darko Jurković Jazz Quartet)
04 Moreška (With Darko Jurković Jazz Quartet)
05 Under The Open Sky (With Darko Jurković Jazz Quartet)
06 Long Distance (With Darko Jurković Jazz Quartet)
07 Why Did (With Darko Jurković Jazz Quartet)
08 Kalamota (With Darko Jurković Jazz Quartet)
09 Capriccio Za Violinu I Jazz Kvartet Con Brio (With Darko Jurković Jazz Quartet)
10 Capriccio Za Violinu I Jazz Kvartet Allegretto Scherzando (With Darko Jurković Jazz Quartet)
Goran Končar (b. 1954), one of the most prominent Croatian violinists, studied at the Music Academy in Zagreb with Martin Barić and Josip Klima, and obtained a Masters degree in the class of Leonid Kogan at the Tchaikovsky Conservatory in Moscow in 1978. He also studied with Max Rostal in Bern and Henryk Szeryng in Geneva, then with Yfrah Neaman in London where he was Neamans assistant at the Guildhall School of Music from 1981 to 1983. He has been teaching at the Music Academy of the Zagreb University since 1988. and held master classes in Madrid, Berlin, Turin, Milan, Sidney, Tokyo, Beijing, Stellenbosch and elsewhere. In 2004, he started the LAUS Summer Academy in Dubrovnik together with the worlds greatest violinists (Zakhar Bron, Viktor Tretyakov, Dmitry Sitkovetsky, Leonid Sorokow etc.). Apart of that Koncar is Member of jury in many major international competitions, founder of the Croatian national Competition for young musicians "Papandopulo" (from 2012.) and International "F.Krežma" Violin competition (from 2019.). Since 2018. Koncar is president of the "V.Huml" international Violin competition in Zagreb, member of the "Kogan" Festival (Russia), "Kabalevski" International Competition (Moscow) , president of the jury of the "Consonance" competition (Wladimir) and Member of expert jury HE-MU Conservatoire (Sion, Lausanne). His international solo career began in 1982 with guest performances in majority of European countries, as well as USA, Japan, Korea and Israel. From 1984 to 1994 he was the Leader of the Royal Philharmonic Orchestra in London, Croatian Radio Television Symphony Orchestra and Zagreb Philharmonic. As a soloist he has performed with renowned orchestras and conductors all over the world. He won first and special prizes at national competitions, as well as the Music Life Award in Moscow (1980) for his performance of D. Shostakovich Violin Concerto No.1 for violin and orchestra, the First prize at the International Competition in Bratislav (1984) and numerous other accolades. Among the awards received" Vladimir Nazor" Award (2006) holds a prominent place. He pays special attention to the performances of the 20th century classics (M.Kelemen, D.Shostakovich. B.Bartok,A.Berg,I.Stravinsky B. Martinu,K.Hartmann,L.Janaček S. Gubaidulina,B.Papandopulo, A. Nilsson, K. Goldmark etc.) and also contemporary pieces. Numerous composers have dedicated their works to him (Boris Papandopulo, Milko Kelemen,Igor.Kuljerić,Anđelko Klobučar,Davor Bobić,Dalibor Bukvić,Tomislav Uhlik, Frano Đurović,Ljerka Končar-Gamulin, Giuseppe Gavazza, D. Holloway, Ivo Malec etc.) His first record was released by EMI (London) in 1984 , and he recorded for BBC, CBS, France Musique,Cantus,Nova Era (Torino),ALM (Tokyo), HRT and other radio and TV stations. Croatia Records released one of the rare integrated performances of complete Eugene Ysaye solo violin sonatas, and in 2018. he finished first recording for Parma records, New York. In 2019. Vox Primus released his CD with violin Music by B.Bjelinski,S.Šulek and I.Malec, and in 2020. He started International Tsunami project with friends from Tokyo,New York, Moscow, Prague and Zagreb. From 1987 to 2012 Koncar was first violinist of the Zagreb Quartet and for a full quarter of a century his skill and art were part of this oldest Croatian and European string quartet.. He played on some of the most famous violins by A.Stradivarius and G.Guarnerius from Nippon Violin collection, studying the sound of historical instruments and raising awareness of the value of tonal wood from Croatia and Bosnia that was used to make the most valuable string instruments. In order to promote Croatian makers of string instruments, in 2005 he initiated the founding of the Croatian Association of Professional Makers and Restorers of String Instruments. Koncar is plaing on violin made by Jean Baptiste Vuillaume in 1930.
PROF. MIRJANA NEŠKOVIĆ (VIOLINA) - BEOGRAD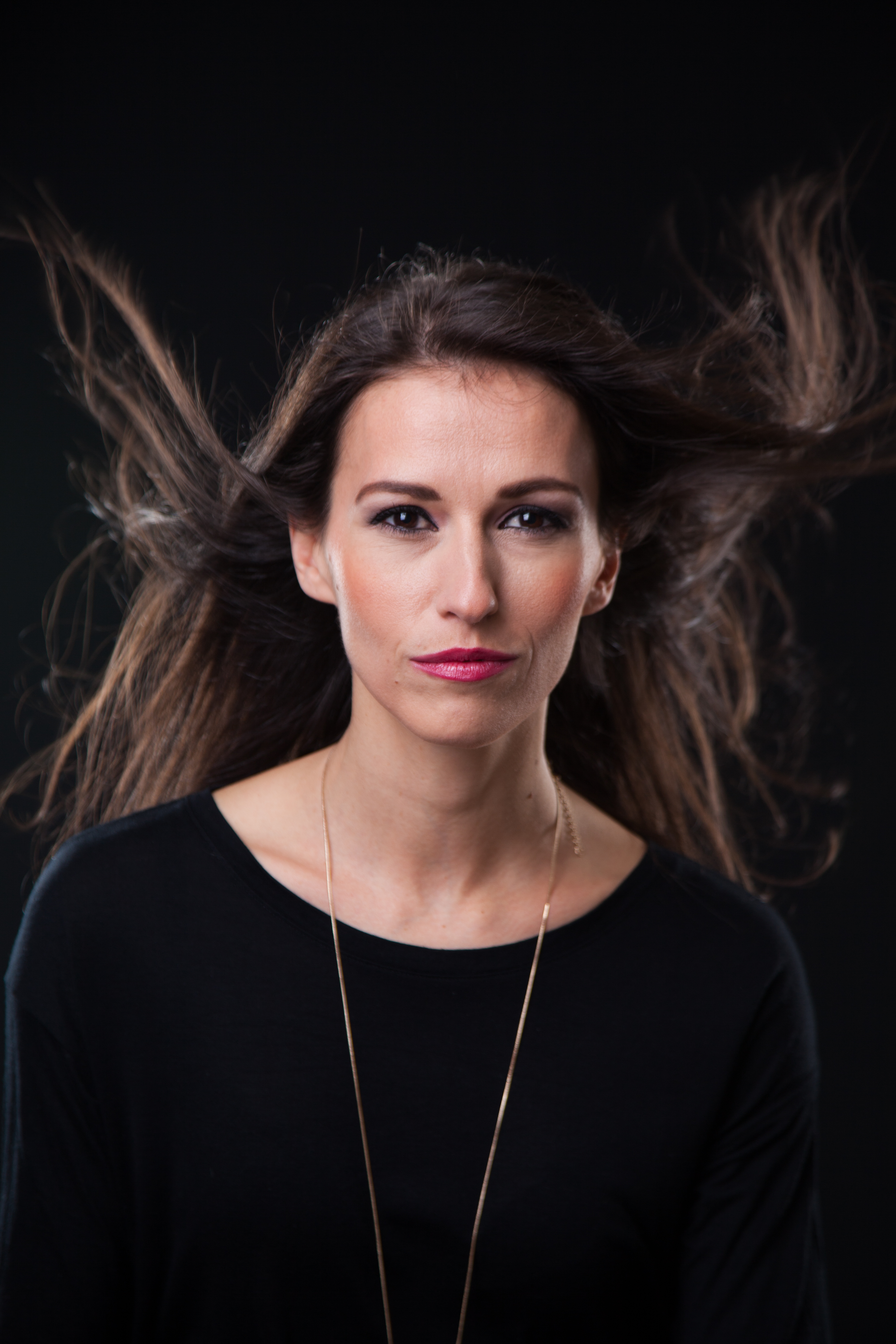 09 Aleksandar Obradovic-Prostosrdacni dueti za dve violine_Intrada.mp3
10 Aleksandar Obradovic-Prostosrdacni dueti za dve violine_Elegija.mp3
11 Aleksandar Obradovic-Prostosrdacni dueti za dve violine_Sala.mp3
12 Aleksandar Obradovic-Prostosrdacni dueti za dve violine_Uspavanka.mp3
13 Aleksandar Obradovic-Prostosrdacni dueti za dve violine_Igra.mp3
Mirjana Nešković was born in 1983 in Belgrade. She finished Dr Vojislav Vučković Music School, in the class of prof. Rankica Oršolić. She graduated in 2005 at the Faculty of Music in Belgrade, in the class of prof. Jasna Maksimović. Mirjana Nešković performs as member of the BSO Dušan Skovran since 2001, where she cooperated with many renowned soloists such as Nigel Kennedy, Stefan Milenković, Ksenija Janković, Sreten Krstić and others. In 2002 she became a member of the Belgrade Philharmonic, where she is currently employed as the assistant concertmaster. As a soloist, Mirjana Nešković performed with the Belgrade Philharmonic, Zagreb Philharmonic, Orchestre National de Lyon, Brussels Philharmonic, Sophia Philharmonic Orchestra, L'Orchestre symphonique de Bretagne, Camerata Serbica, Czech National Symphony Orchestra from Prague, etc. She cooperated wuith many conductors: Zubin Mehta, Eiji Oue, Muhai Tang, Cristian Mandeal, Uroš Lajovic, Srbolјub Dinić, David Navarro Turres, Gabriel Feltz, Michail Jurowski, Hans Graf, Daniel Raiskin, Fabrice Bollon, Noam Zur, Luc Keller... During her work on theater music for the Tempest by William Shakespeare, Mirjana Nešković established a cooperation with composer Isidora Žebelјan, which resulted with many chamber music concerts, premiere opera performances, and the concertmaster position at the Žebelјan Orchestra. Nešković actively performs as member of the Construction Site Contemporary Music Ensemble with which she primarily plays Serbian contemporary music. She is also a member of other renowned orchestras: Symphony Orchestra Bolshoi (concertmaster), No Borders Orchestra, Symphony Orchestra Makris, RTS Symphony Orchestra, IMOGEN (chamber ensemble of the International Mahler Orchestra), St. George Strings, and Ljubica Marić Chamber Orchestra. Mirjana Nešković had notable solo and chamber performances at international festivals: Le Festival Saint Riquier, Zagreb Classic, Festival Les Nuits de Fourviere, Festival of World Sacred Music, Balkan Trafik Festival, Festival Ulysses, BEMUS, SOMUS, NIMUS, Classic Fest, International Review of Composers, Raussian Music Festival Bolshoi, KotorArt, etc. She made permanent recordings for Universal Music, Mascom, Oboe Classics, RTS. She is a member of the string quartet Wonder Strings, with which she performs film, jazz, popular, and author music.
MAESTRO MATEJ MEŠTROVIĆ (KLAVIR) - ZAGREB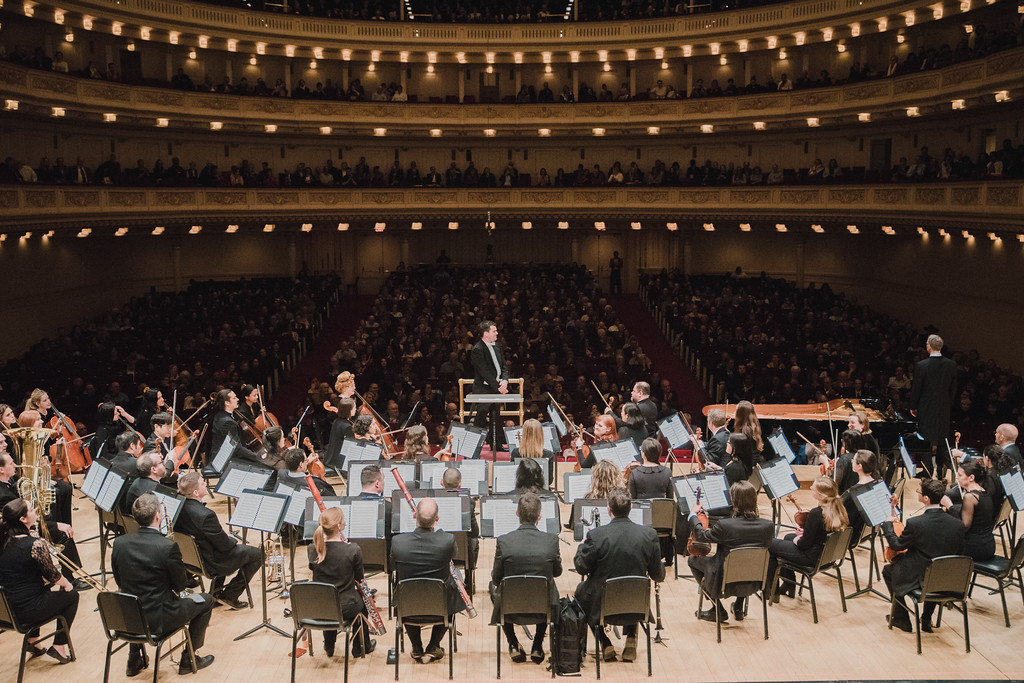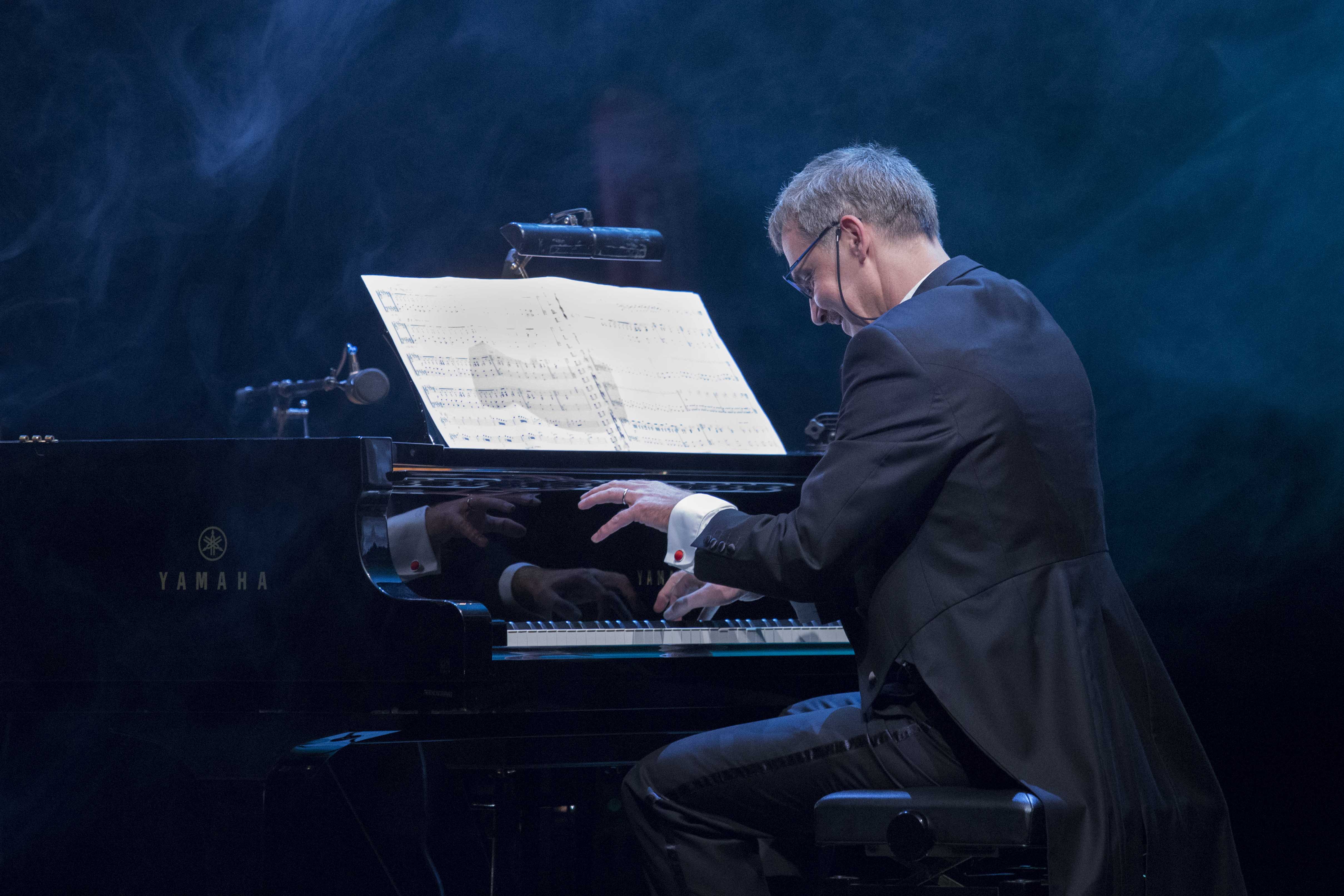 https://www.youtube.com/playlist?list=PLldiC2bdgUgcw1JVx-IRdqa9hbNt100m4
https://www.youtube.com/playlist?list=PLldiC2bdgUgdMlRLZoqlKaLgX-EfzYTBX
https://www.youtube.com/playlist?list=PLldiC2bdgUgfEas_uZabrmz7yHwdeUmqc
https://www.youtube.com/playlist?list=PLldiC2bdgUgfzU4p9LUoFsDEwAZkkYRNk
Matej Mestrovic is pianist and composer born in Zagreb in 1969 into an artistic family; his mother is a pianist and teacher at the Music Academy in Zagreb. He started his music education at age of four. At age of six he had his first public musical performance. Since he won the first prize on the competition, at age of thirteen (1982), he performed Mozart Rondo with the orchestra of the Croatian Music Institute. At the Croatian Music Days in 1985, at the age of sixteen, he participated with his own composition Toccata, as the youngest composer in history of the festival. As he is one of most versatile artists in Croatia his opus contains hours and hours of original music, starting with solo piano works, through chamber music, music for TV and theatrical music and finally music for symphony orchestra. Not only is he a successful musician and a composer, but also a well-known director of documentaries and travel films, the field in which he was recognized and highly awarded both in Croatia and internationally. Matej Mestrovic is an eclectic and versatile composer, having written a large body of works ranging from chamber and orchestral concert music to music for television, theatre, and film. Mestrovic's albums include Zvuci Velebita, Eat Suite (which won a 2014 Independent Music award), My Face Music Book (which won the 2016 Classical Album of the Year and Runner-Up Overall Album of the Year on SoloPiano.com), Vivaldi 4 Seasons For 3 Pianos (whic won the 2017 Global Music Awards Silver Medal for Piano Trio & Album, and Album of the Year, on SoloPiano.com) Matej Mestrovic's Danube Rhapsody received its world premiere at the Carnegie Hall April 15th 2018. with the composer at the piano. Matej Mestrovic is one of the pioneers of the New Age music in Croatia in the nineties, when he has the memorable performance with a renowned American harpist Georgia Kelly at the Zagreb Music Biennale. Mestrovic is also the laureate of the City of Zagreb Award for an exquisite realization of Croatian pavilion and the exhibits at Expo '98 in Lisbon. He composed original music for more than 400 documentaries. Matej Mestrovic received a special recognition from the Mayor of Karlovy Vary for his film "Croatian Dream Dubrovnik". "Zvuci Velebita" an original music recorded on a CD, sold along with the National Geographic magazine issues in 45,000 copies. In last 10 years, he works as piano parts arranger on all albums of famous world classical and crossover pianist Maksim Mrvica. In 2010. Music Information Centre publishes Mestrovic's sheet music for two pianos 'Twenty fingers'. His film 'Zagreb Zagreb' receives Award for the Best National Tourism Film, which includes broadcasting in 50 countries of the World. Two years in a row, for the opening ceremony of the Dubrovnik Summer Festival he composes a beautiful piece of music made for symphony orchestra, two choirs, percussion ensemble and more than 200 dancers. In the first half of 2016. Mestrovic wrapped few large projects; He writes original music for the movie "Funne" in Croatian - Italian co-production, participates as an author and performer in the spectacular opening of the European University Games in Zagreb and releases album "My Face Music Book" for piano solo, in his own independent production. In the 2017. Matej recorded CD "Vivaldi 4 seasons for 3 Pianos" for NAVONA Records. "Navona Records proudly presents 4 SEASONS FOR 3 PIANOS, a whirlwind transcription of Vivaldi's masterful string concertos by Croatian pianist and composer Matej Mestrovic. Performing with Hakan A. Toker and Matija Dedic on three pianos (and accordion), Mestrovic thoroughly reimagines the four concertos, his work exceeding that of a normal transcription. The collection, in such a radical new form, becomes almost a whole new work." In June 2018. Mestrovic recorded "3 RHAPSODIES FOR PIANO AND ORCHESTRA" for NAVONA Records, and the release of this CD is March 8, 2019. It is tempting to compare Matej Mestrovic's compositional style to his great predecessors in the late-Romantic tradition. After all, much of the Croatian composer's style and techniques would be right at home in Rachmaninoff's concertos, Tchaikovsky's works, or Prokofiev's neoclassicism; and the name of the album's first work, Danube Rhapsody, naturally evokes associations with Smetana's similarly river-themed Vltava. Add to all of this that Mestrovic, like most of his great musical ancestors, is a talented virtuoso pianist, and it's easy to see why 3 RHAPSODIES is bound to meet with enthusiasm. Of course, a skilful composer like Mestrovic doesn't confine himself to mere epigonism. And indeed, there is an original voice which constantly rises out from tradition. This is partially achieved through Mestrovic's clever instrumentation: the Danube Rhapsody's scoring includes, among others, a cimbalom and a tamburitza (the Croatian long-necked lute), which immediately tells the listener that he or she is hearing the Balkans, not Russia or Czechia. Similarly, the Chinese Rhapsody employs traditional Chinese instruments such as the pipa, erhu, and zheng, gorgeously contrasting them against the tremolo strings of the Zagreb Philharmonic Orchestra. American East Coast natives will find themselves swept back home in Mestrovic's New England Rhapsody, a composition initially as comforting and sentimentally heart-warming as the Transatlantic accent in a 1940's film. It's a deceptive respite, however: the final movement, interspersed with jazzy rhythmic elements and Mestrovic's resurfacing Croatian voice, takes the listener right back to the exalting ardour of the album's beginning. Instead of fizzling out like lesser compositions might, it finishes with a bang. There is no way around it: 3 RHAPSODIES is a triumph. It is not at all unlikely that future generations, when asked to name the first famous Croatian composer that comes to mind, will exclaim with conviction: "Mestrovic, of course!"
Dr.sc. NINO ZUBČEVIĆ-Project manager, producer
Mr.sc. ANA MARIĆ-PR-marketing
IRIS TOMIĆ-Freelance producer/Performing arts production student
CARMEN - ROCK VERSION Operă în patru acte de Georges Bizet Spectacol eveniment al Operei Române Craiova Sala Palatului București 14 decembrie 2016 Distribuţia: Carmen – Ljubica Vraneš Don Jose – Bogdan Zahariea Michaela – Renata Vari Escamillo – Ștefan Ignat Zuniga – Dragoljub Bajić Frasquita – Noemi Modra Mercedes – Natasha Rasić Morales – Dragoș Drăniceanu Remendado – Cristian Bălășescu Dancairo – Dan Patacă Lilas Pastia – Dan Cornescu Manuelita – Anca Țecu Concertino Accordion Band Corul și Baletul Operei Române Craiova Conducerea muzicală: Marius Hristescu Motocicliști: Vasile Amza (Motocicletă Honda VTX 1300), Daniel Tuţă (Motocicletă Suzuki Intruder 1800) Dresor câine: Marian Ungureanu (Câinele Duțu) Regia artistică: Antoniu Zamfir Coregrafia: Laurențiu Nicu Costume soliști: Cătălin Botezatu Costume și decoruri: Răsvan Drăgănescu Asistent regie artistică: Dan Cornescu Maestru de cor: Bogdan Botezatu Pregătire muzicală: Corina Stănescu, Maria Cristina Stan Sufleur: Viorica Tomuş Regia tehnică: Iulian Tudosie Maestru de lumini: Roberto Bujor Sonorizare: Sorin Tican Proiecții: Florin Chirea Titraj: Mihaela Gomoiu Machiaj: Ioana Boicea Coafură: Oprica Ilie © Opera Română Craiova www.operacraiova.ro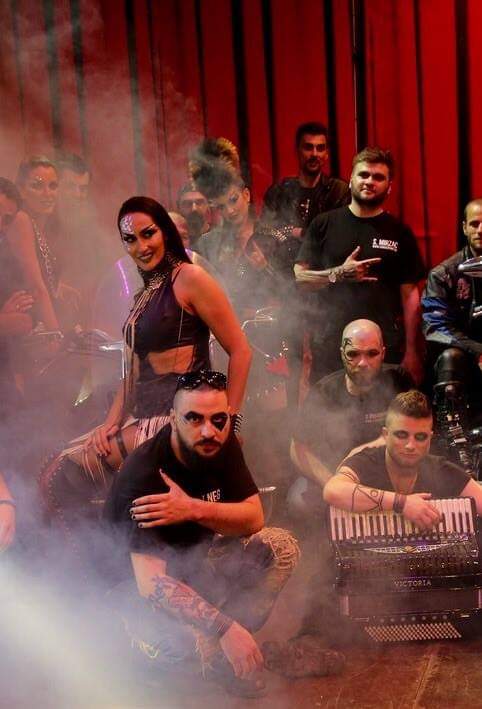 Ljubica Vranes is a mezzo-soprano solo performer at the Belgrade Opera House. She graduated with both Bachelor and Masters Degree from Belgrade Unversity, Faculty of Music, in the Class of Professor Radmila Bakocevic.
Ljubica used to be a member of the National Theatre Opera Studio Ensemble led by Nikola Kitanovski and of the Borislav Popovic Opera Studio led by Professor Radmila Bakocevic and Maestro Dejan Savic.
She became a member of the Belgrade National Theatre Opera Ensemble in 2011. Since then she has also taken part in numerous concerts all over our country.
In the role of Fenena in Verdi`s "Nabucco" Ljubica made her debut at the Timisoara Opera, which enabled her to enter several more opera houses in Romania.
She was even given the title role in the first ever rock version of Bizet`s "Carmen" in the Craiova City, Romania, followed by the "Carmen" productions in Timisoara and Bucharest as well as the productions of Verdi`s "Otello", "Don Carlo" and "Rigoletto"; Mascagni "Cavalleria Rusticana", Camil Sen Sans "Samson and Dalila".
Ljubica Vranes has achieved great success in various roles on the Belgrade National Theatre stage such as Fenena, Maddalena, Carmen, Preziosilla, Angelina,... she opened Season 2018/19 in Albanian opera house,Tirana,with Carmen.
Ljubica Vranes is also a winner of the prestige "Oskar Danon" Prize.
https://www.youtube.com/channel/UCHZnL8BshEWXDlcwlw5YjOQ/videos?app=desktop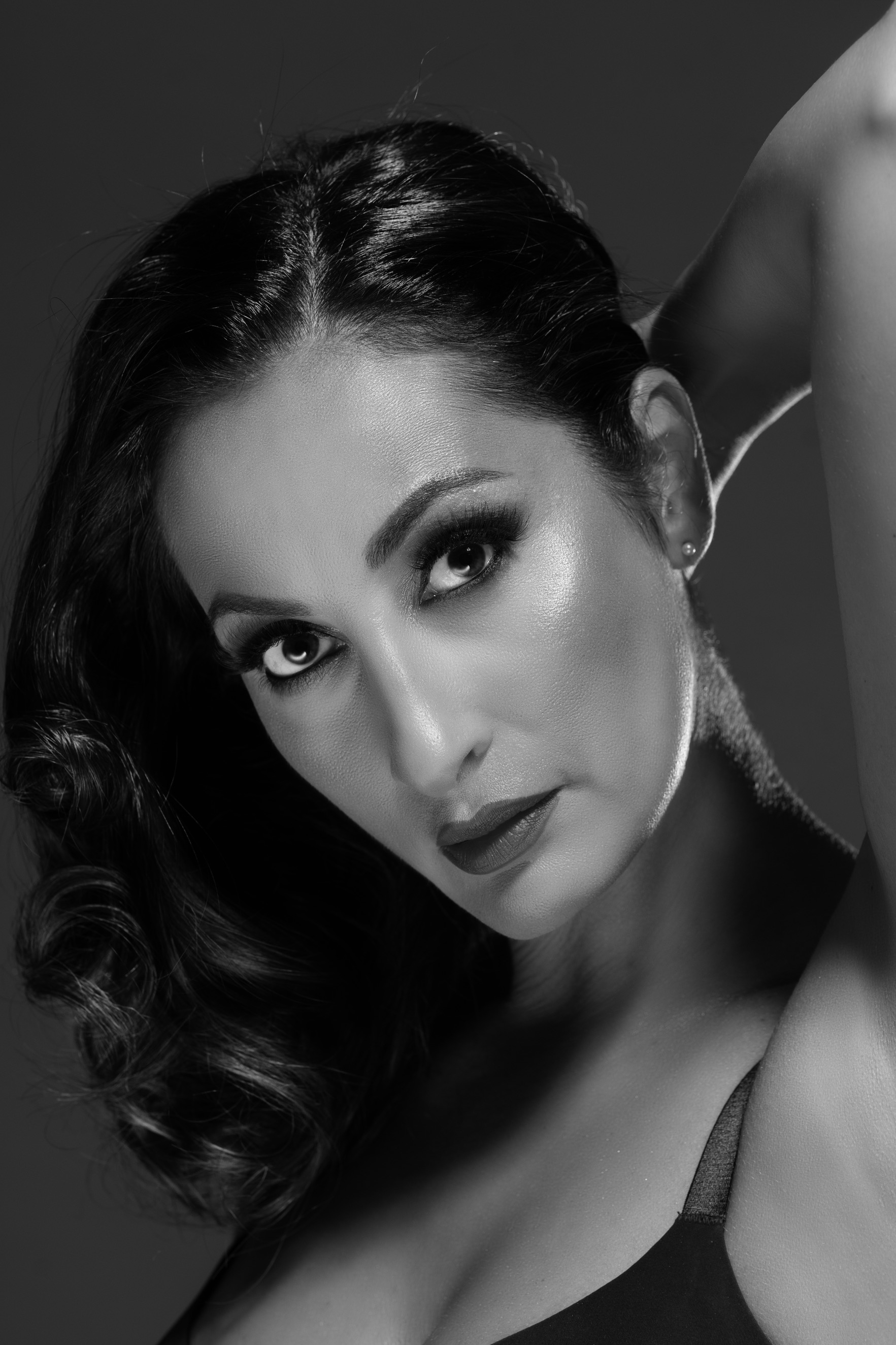 Dr.SC. NINO ZUBČEVIĆ-PROJECT MANAGER,PRODUCENT
Mr.Sc.ANA MARIĆ-PR & MARKETING

ZORAN MAJSTOROVIC

-"PORIN" award with his band as the best overall new music artist in Croatia
-"Damir Dičić" award as the best Croatian jazz guitar player
-"Status" award as the best Croatian etno musician/instrumentalist
-"Miroslav Sedak Bencic" award as the most prominent Croatian jazz composer

Jazz musician, guitarist, multiinstrumentalist, sound artist, arranger and composer, begins to play guitar at the age of 9, and plays professionally since the age of 13. His first guitar teacher was his father, a well known guitar player in Rijeka area during 1960's and 1970's. Later on he studied with the most prominent guitar players in Croatia and studied with and/or attended workshops of many world famous guitar players like Scott Henderson, Robben Ford, Marc Ribot, Sid Jacobs, Kurt Rosenwinkel…

After playing shortly in some demo-bands he joins, at the age of 14, a pop-rock group called "Teens" and stays with that band for 7 years.During those years the band played hundreds of concerts in Croatia and abroad, winning many awards in Croatia and internationally (most notable Porin 2000.g.), releasing 3 cd's, gaining high popularity and appearing on numerous music festivals in many different countries.

In the years that followed he collaborates with many famous singers, mostly in Croatia, takes part in different projects, recordings and orchestras in Croatia and internationally. He also obtained a master degree with maximum votes in jazz performance at the jazz department of "Conservatorio G. Tartini" in Trieste, Italy.

Beside playing with many jazz&etno musicians from Croatia and his region, he played and can be heard on records with many instrumentalists from different countries like Joe Locke, Reginald Veal, Bruce Ditmas, Klaus Gesing, Rob Bargad, Corey Christiansen, Pat O'Leary, John Stowell, Russ Spiegel, James Weinstein, James Thompson, Kenn Bailey, Phil Keaggy, Mihaly Dresch, Asaf Sirkis, Yaron Stavi, Oleg Kireyev, Carlos Werneck, Takatsuna Mukai, Yoshio Machida, U.T.Gandhi, Francesco Bearzatti, Danilo Gallo, David Boato, Giorgio Pacorig, Tommasso Cappellato, Dario Carnovale, Alfonso Deidda, Alessio Menconi, Riccardo Chiarion, Andre Araujo, Wilmer Sifontes, Alvise Seggi, Luca Colussi, Simone Serafini, Jacob Melchior, Joe Kaplowitz, Rosa Brunello, Eldar Saparayev, Marcello Benetti, Alessandro Turchet, Flavio Davanzo, Michele Bonivento, Vlatko Stefanovski, Vasil Hadzimanov, Aleksandar Ipavec, Antal Brasnyo, Naat Veliov, Vasko Atanasovski, Stefano Di Grigoli, Mirko Cisilino, Igor Checchini, Moulaye Niang, Bodhisattwa Ghosh, Biji Bhattacharya, Premjit Dutta, Thomas Bauser, Daniel Schay, Martin Moro…and many international vocalists like Saba Anglana, Gabrielle Stravelli, Nancy Vieira, Tamara Obrovac, Milk and Coffee, Jennifer Cabrera Fernandez, Denise Dantas, Gino Santercole, Byron Motley, Lino Rocha, Ty Le Blanc, Pastora Soler, David Elliot, Marcina Arnold, Simon Marlow, Teti Cortese, Heloisa Lourenco, Francesca Viaro, Arsen Dedic Rade Serbedzija, Gabi Novak, Tereza Kesovija, Tinkara Kovac, Aleksandra Kovac, Nika Solce, Lela Kaplowitz…

In various line-ups he played in ethno and jazz clubs and festivals in Croatia, Slovenia, Serbia, Italy, Austria, Bosnia&Herzegovina, Macedonia, Hungary, Netherlands, Montenegro, Germany, Finland, Estonia, Romania, Switzerland, France, Ireland, Turkey...

Beside leading his own "Loose trio" and his world music group "Atma Mundi Ensemble" he as an active member of the following groups & projects: "Voices Of Nature", "Galere di Fiandra e di Siria", "Arakne group", "Max Trabucco 4tet" and he sometimes collaborates and plays with "Jazz Orchestra HRT Zagreb", "JazzIstra Orchestra", "Zoran Majstorović-Matija Dedić duo", "Chui", "B.Šercar's Jazziana Croatica", "Acoustic Songs of Faith", "LeKap quartett"...

Also published a book of transcriptions called "Abazar" featuring the music from the international world music group "Voices of Nature" album of the same name.

Beside playing the guitar he is an acknowledged multiinstrumentalist playing and performing on various string instruments such as the oud, saz, pipa, charango, cindra, mandolin, sitar, tamburitza, rubab, bouzouki...

He is also a seasoned arranger in the jazz domain writing arrangements for many renowned groups and orchestras such as "Jazz orchestra HRT Zagreb", "Big T Band" (direction by Klaus Gesing), "HGM jazz orchestra Zagreb" (direction by Sigi Feigl), "Orchestra Laboratorio" (direction by Giovanni Maier), "JazzIstra orchestra", "Tamara Obrovac Transhistria Ensemble", "Chui", "Kristian Terzić band", "Jan Pele Dalmotion project", "Gradska glazba Samobor", "The Wildflowers", "Borna Sercar's Jazziana Croatica"…and of course writing for his own groups and the groups he takes part in as an instrumentalist.

His artistic interest is confined not only to jazz and ethno music but is also expanded to other means of art that go beyond music and deal with sound as a material, an integral element of everyday life.Through sound art and site-specific concerts and performances Zoran tries to ensure that he is thought of not only as an multiinstrumentalist, arranger and composer but also as an conceptual artist that has different ways of expressing his artistic individuality.Projects and collaborations in the field of sound art and site-specific concerts and performances are performances at the MMSU Rijeka(Museum for Modern and Contemporary Art, Rijeka, Croatia), Spanish artist Laura Lanelli's project "Dispersion", participation in the project "Corners" by Croatian artist Davor Sanvincenti, "Štikla" series of concerts dealing with sound art and improvised music, concerts in different venues with his improvised music collective "Art Pollution"…
Beside being active in everything mentioned, Zoran is also teaching music, giving workshops and seminars(annual workshop during the International guitar festival in Kastav,Croatia), part-time organizing and promoting different cultural activities, mainly dealing with improvised music, etno and jazz music, sound art…Zoran's music and playing can be heard on different projects published by many record companies such as Croatia Records, IDM Music, Dallas records, Aquarius records, Orfej, Abeat, LAD records, HIT, Birdland sound, Musica Jazz, Numar Un, Bono Records, Maraton…
More info here:
http://www.zoranmajstorovic.com


https://zoranmajstorovic.bandcamp.com/
Zoran Majstorović i Iva Bittova 'Ethnicities'

Za Zorana Majstorovića se stvarno može upotrijebiti ona latinska izreka nomen est omen – multiinstrumetalist koji pored gitare kao omiljenog mu instrumenta još svira i oud, saz, charango, pipu, tamburicu, cindru, mandolinu, ukulele i sitar, ostvario je stotinu suradnji samo na međunarodnom planu i sa stranim glazbenicima, dok se na domaćem terenu možda lakše zapitati s kim nije surađivao. Ako se samo ovlaš zna za taj njegov background onda ne treba pretjerano slavodobitnički gledati iz onog našeg poznatog kompleksaškog kuta manje vrijednosti na zajednički album koji je snimio s Ivom Bittovom, češkom avangardnom pjevačicom, violinisticom i kompozitoricom. Album "Ethnicities" stoga je rad dvoje ravnopravnih glazbenih divova, jer su jedino glazbeni divovi u stanju snimiti takav album.

Krenimo samo od 'tehnikalija'. "Album smo snimili 16. rujna 2019. u jedno prijepodne. Iva je desetak dana ranije, uz Porto Etno orkestar koji vodim, nastupala u Rijeci na festivalu Porto Etno i nakon toga ostala na odmoru na Krku. Kako smo zadnjih godinu-dvije u intenzivnom kontaktu, nakon tog koncerta smo razgovarali i odlučili snimiti improvizirane skladbe bazirane na tradicionalnoj glazbi iz raznih dijelova svijeta", izjavio je nešto ranije za ovaj portal Majstorović. Dakle, "Ethnicities" spada "one and down" red albuma, kako se obično nazivaju djela snimljena u prvom pokušaju (eng. one take, op. a.). U jednom prijepodnevu i nema više vremena od toga za djelo od deset punokrvnih skladbi isprepletenima s različitim instrumentarijem i pjevanjem. Majstorović je za tu priliku svirao gitaru, oud, sazom, ukulele i koru, ovisno o pjesmi, i time stvorio bogati zvučni dijapazon koji odgovara na izazov da "glazba na ovom albumu predstavlja istraživanje svjetske glazbene tradicije nadahnute autentičnim ili imaginarnim krajolicima i ljudima, a improvizacija sve to spaja", kako ujedno piše i na samom omotu.

Iako je jazz Majstorovićeva ljubav i glazbena baza, na "Ethnicities" on je samo utkan kroz improvizacijski pristup, dok izričaj definitivno pripada world musicu. Obzirom na izbor instrumenata koji pripadaju zemljama južnog sredozemlja, "Ethnicities" ponajviše odzvanja u stilu arapskog melosa, dakako toj atmosferi posebno pridonosi vokalna interpretacija Ive Bittove poznate po specifičnom grlenom pjevanju zbog kojeg bi je svatko tko je prvi put susreće uvijek prije smjestio u Maroko ili Tunis, a ne rodnu joj Češku. No taj ženski grleni način pjevanja jest nešto što povezuje folklor ljudskog roda od pamtivjeka, jer izražen je i u našim krajevima, ali i u američkoj Navaho naciji (jedna pjesma na albumu i nosi naziv "Navajo Nation" i kroz nju Bittová također radi tu sveljudsku poveznicu).

Za razliku od svima nama znanih politika isključivosti, tj. popularno zvanih politika 'brojanja krvnih zrnaca' kako bi se cjepidlačilo s nekim genetskim potpisima, Bittová i Majstorović kao da rade obrnuti proces, oni traže točke koje nas sve spajaju kao ljude, zajednički korijen koji je i dan danas neizbrisiv kod svih. U tom kontekstu je "Ethnicities" album impulsa instinkta. To nije album (ciljane) harmonijske ugode. Harmonijsku ugodu Bittova krikom presiječe već u uvodnoj "Rhinos And Dunes". Već tada taj njen krik probode utrobu nelagodom, jer kako drukčije može zvučati pjesma u čijem nazivu je jedna od danas najugroženijih životinjskih vrsta, ona koja je na korak do potpunog istrebljenja. Od tog trenutka pjesme na albumu, bez obzira na njihovo globtrotersko ruho kao da nalaze istoznačnicu u tugi i boli (što kulminira izuzetnom posljednjom skladbom "Uluru").

Album je objavljen pred sam kraj prosinca, no ta njegova tuga i (grlena) bol nekako jače odzvanjaju u slušateljskim ušima danas dok cijeli jedan kontinent južne hemisfere gori, dok poludjeli klaun na čelu najmoćnije sile provocira svjetski sukob na sjevernoj hemisferi i kad se čini da su tuga i bol najglasniji unutrašnji krikovi svih naši etniciteta. Bilo bi suludo kazati da je ovo dvoje umjetnika ciljano htjelo pogoditi taj motiv u tom jednom prijepodnevnom terminu tijekom kojeg su snimili album. Prije je riječ o tome da su kao senzibilni ljudi htjeli napraviti zapis nečega što ni sami nisu znali otkud im dolazi, a taj moment realnosti je nekako došao sam od sebe upravo zahvaljujući onom nepremostivom u našim etnicitetima, onom što su Bittová i Majstorović htjeli pomiriti. "Ethnicities" u ovom trenutku zvuči kao sountrack (naše) apokalipse, ali soundtrack koji nas neće ostaviti bez utjehe.

Source: https://ravnododna.com/zoran-majstorovic-i-iva-bittova-ethnicities-soundtrack-apokalipse/


ZORAN MAJSTOROVIĆ & IVA BITTOVA – Ethnicities / Atma Mundi Records, 2019 / CD, Dig / world music, jazz / Hrvatska

Kao prvo, da predstavim aktere ovoga projekta:

Zoran Majstorović je gitarista, multiinstrumentalista, jazz muzičar, aranžer i kompozitor. Muzikom se bavi od 9. godine, a u profesionalne vode je stupio sa 13 godina. Otac, poznati gitarista u riječkoj regiji tokom 1960's i 1970's, bio mu je prvi učitelj. Kasnije, učio je uz najprominentnije gitariste Hrvatske, a učio (prisustvujući raznim Workshopima) je uz mnogo svjetski znanih gitarista – Scott Henderson, Robben Ford, Marc Ribot, Sid Jacobs, Kurt Rosenwinkel…

Nakon kratkotrajnih nastupa u raznim demo bendovima, sa 14 godina postaje član pop-rock grupe Teens u kojoj ostaje narednih sedam godina. Taj bend je zabilježio dosta koncerata, bivao je nagrađivan u Hrvatskoj (Porin 2000.) i u inozemstvu, izdao je 3 CD-a, nastupio na mnogim festivalima u raznim zemljama.

U godinama koje slijede, sarađuje s mnogim poznatim pjevačima, uglavnom u Hrvatskoj, sudjeluje u različitim projektima, snimanjima i sa orkestrima u Hrvatskoj i inozemstvu. Također je magistrirao na jazz odjelu Konzervatorija G. Tartinija u Trstu, Italija.

Osim što je svirao s mnogim jazz i etno muzičarima iz Hrvatske i regije, svirao je ili snimao s mnogim instrumentalistima iz različitih zemalja poput – Joe Locke, Reginald Veal, Bruce Ditmas, Klaus Gesing, Rob Bargad, Corey Christiansen, Pat O'Leary, John Stowell, Russ Spiegel, James Weinstein, James Thompson, Klemens Marktl, Kenn Bailey, Phil Keaggy, Mihaly Dresch, Asaf Sirkis, Yaron Stavi, Oleg Kireyev, Carlos Werneck, Takatsuna Mukai, Michael Erian, Yoshio Machida, Francesco Bearzatti Gallo, David Boato, Giorgio Pacorig, Tommasso Cappellato, Dario Carnovale, Alfonso Deidda, Alessio Menconi, Riccardo Chiarion, Andre Araujo, Wilmer Sifontes, Alvise Seggi, Luca Colussi, Simone Serafini, Jacob Melchior, Joe Kaplownyo, Ansa Bruplaso, Eldar Saparayev, Marcello Benetti, Alessandro Turchet, Flavio Davanzo, Michele Bonivento, Vlatko Stefanovski, Vasil Hadžimanov, Aleksandar Ipavec, Naat Veliov, Vasko Atanasovski, Stefano Di Grigoli, Mirko Cisilino, Igor Checchini, Moulaye Niang, Bodhisattwa Ghosh, Bijit Bhattacharya, Premjit Dutta, Thomas Bauser, Daniel Schay, Martin Moro… i sa mnogim međunarodnim vokalistima poput – Sab Anglan, Gabrielle Stravelli, Nancy Vieira, Tamara Obrovac, Milk and Coffee, Jenzfer C. Ferna, Denise Dantas, Gino Santercole, Byron Motley, Lino Rocha, Ty Le Blanc, Pastora Soler, David Elliot, Marcina Arnold, Simon Marlow, Teti Cortese, Heloisa Lourenco, Francesca Viaro, Arsen Dedić, Rade Šerbedžija, Gabi Novak, Tereza Kesovija, Tinkara Kovač, Aleksandra Kovač, Nika Solce, Lela Kaplowitz…

U raznim sastavima svirao je u jazz klubovima i festivalima u Hrvatskoj, Italiji, Austriji, Nizozemskoj, Sloveniji, Makedoniji, Njemačkoj, Mađarskoj, Srbiji, Bosni i Hercegovini, Crnoj Gori, Finskoj, Estoniji, Rumunjskoj, Švicarskoj…

Osim što je vodio vlastiti Loose Trio i svoju svjetsku muzičku skupinu Atma Mundi Ensemble, bio je aktivni član sljedećih grupa i projekata – "Voices Of Nature", Art Pollution Trio, "Galere di Fiandra e di Siria", Gabrielle Stravelli 4tet, Arakne grupa, Max Trabucco 4tet, "Akustične pjesme vjere"…

Također, objavio je knjigu transkripacija pod nazivom "Abazar", s muzikom istoimenog međunarodnog svjetskog muzičkog sastava Glasovi prirode. Osim što svira gitaru, priznati je multiinstrumentalist koji svira na raznim gudačkim instrumentima kao što su – oud, saz, pipa, charango, cindra, mandolina, sitar, tamburica…

Iskusni je aranžer u domeni jazza te je pisao, aranžirao i prilagođavao muziku za mnoge poznate grupe i orkestre poput – Jazz orkestar HRT Zagreb, Big T Band (dirigent Klaus Gesing), HGM Jazz orkestar Zagreb (dirigent Sigi Feigl), Orchestra Laboratorio (voditelj Giovanni Maier), Orkestar JazzIstra, Transhistria ansambl Tamare Obrovac, Chui, Kristian Terzić Band, Jan Pele Dalmotion project, The Wildflowers, Gradska glazba Samobor, Jazziana Croatica Borna Šercar… i naravno, pišući za svoje grupe u kojima sudjeluje kao instrumentalist.

Zoranov umjetnički interes nije ograničen samo na jazz i etno muziku. Proširen je i na druga umjetnička sredstva koja nadilaze muziku i bave se zvukom kao materijalom, sastavnim elementom svakodnevnog života. Kroz zvučnu umjetnost i specifična mjesta koncerata i predstava, Zoran pokušava osigurati da se o njemu misli ne samo kao multiinstrumentalisti, aranžeru i kompozitoru, već i kao konceptualnom umjetniku koji ima različite načine izražavanja svoje umjetničke individualnosti.

Osim svega što je o Zoranovim aktivnostima već spomenuto, on predaje muziku, održava radionice i seminare (godišnja radionica za vrijeme Međunarodnog festivala gitare u Kastvu, Hrvatska), honorarno organizira i promovira različite kulturne sadržaje i aktivnosti koje se uglavnom bave improviziranom, etno i jazz muzikom, zvučnom umjetnošću…

Zoranovu muziku i sviranje možemo čuti na različitim projektima koje objavljuju mnoge diskografske kuće poput – Croatia Records, IDM Music, Dallas Records, Aquarius Records, Orfej, Abeat, LAD Records, HIT, Birdland Sounds, Musica Jazz, Numar Un, Bono Records, Maraton…

Uz vrijedan rad idu i nagrade – nagrada PORIN sa svojim bendom kao Najbolji sveukupni novi glazbeni umjetnik u Hrvatskoj ; nagrada "Damir Dičić" kao Najbolji hrvatski jazz gitarist ; nagrada Status za Najboljeg hrvatskog etno glazbenika / instrumentalista ; nagrada "Miroslav Sedak Benčić" kao Najistaknutiji hrvatski jazz skladatelj.

Iva Bittová rođena je 1958. godine u gradu Bruntál u Češkoj Šleziji, u tadašnjoj Čehoslovačkoj. Odrasla je u muzičkoj porodici. Njen otac, Koloman Bitto (mađarski: Bittó Kálmán), poznati je muzičar mađarsko-indijskog porijekla iz južne Slovačke. Svirao je gitaru, trubu i kontrabas u folklornim i klasičnim sastavima, a njezina majka, Lidmila Bittová (rođena Masařová), pjevala je u profesionalnim vokalnim skupinama. Kao dijete, Bittová je u Opavi pohađala balet i učila violinu. Kad se njezina porodica, 1971. godine, preselila u Brno, odustala je od muzike u korist drame i studirala na Konzervatoriju u Brnu. Sljedećih deset godina, Bittová je radila kao glumica. Pojavljivala se u nekoliko čeških dugometražnih filmova, na brninskoj televizijskoj i u radio produkcijama.

Početkom 1980-ih, Bittová se vratila muzici. Studirala violinu kod Rudolfa Šťastnýja, učitelja na JAMU, Akademije Janáček u Brnu. Vokalno obrazovanje stekla je tokom studija drame i ubrzo razvila jedinstvene vokalne i violinske stilove. Godine 1985., Bittová je sarađivala s udaraljkašem Pavelom Fajtom iz češke rock grupe Dunaj i snimila album "Bittová + Fajt", fuziju alternativne rock muzike sa slavenskom i romskom muzikom. Potom je snimila nekoliko solo EP-ja 1986. i pjevala s grupom Dunaj sljedećih nekoliko godina. Njezin proboj, dogodio se 1987. godine, kada su ona i Fajt snimili svoj drugi album, "Svatba" (The Wedding), koji je međunarodno izdao Review Records. To je privuklo pozornost engleskog perkusioniste, Chrisa Cutlera iz firme Recommended Records, koji je međunarodno re-izdao album "Bittová + Fajt". Dvojac je, također, privukao pažnju i engleskog avangardnog gitarista, Freda Fritha, koji ih je prikazao u dokumentarnom filmu

"Step Across the Border" (1990), koji im je pružio prvu međunarodnu prezentaciju i obezbijedio turneju izvan istočne Europe.

Godine 2015., Iva je diplomirala na Sveučilištu Masaryk u Brnu, upisala je magisterij iz rane muzike. Na istom sveučilištu je 2018. godine i dobila magisterij iz muzikologije. Dobila je i potporu Fondacije Peter S. Reed za 2018. godinu.

Bittová je svoj prvi samostalni albumn "Iva Bittová", snimila 1991, godine, a slijedila je i album, "River of Milk", njezino prvo izdanje u Sjedinjenim Državama. Godine 1997., počela je nizom koncerata istraživati klasičnu muziku i snimila je album violinskih dueta Béla Bartók, Leoš Janáček, "Moravska narodna poezija u pjesmama", "Slovačke pjesme" Béla Bartók, "Faustus Cantata" Alfred Schnittke. Sarađivala je s Vladimírom Václavekom na snimanju dvostrukog albuma "Bílé Inferno" (White Inferno) 1997. godine. Uspjeh tog izdanja doveo je do toga da su Bittová i Václavek osnovali Čikori, udrugu muzičara koji su uključeni u improvizacijsku muziku.

Bittová je nastupala s mnogim međunarodnim avangardnim glazbenicima, među kojima su – Fred Frith, Chris Cutler, Tom Cora, Bill Frissel, Marc Ribot, Hamid Drake, Evan Ziporyn, Bobby McFerrin i imala je solističke koncerte širom svijeta.

Na albumu "Ethnicities" svirali su i pjevali – Iva Bittová (vokal, violina) ; 00 (oud, gitara, saz, ukulele, kamal)

Album "Ethnicities", Zoran Majstorović objašnjava riječima: "Glazba na ovom albumu predstavlja istraživanje svjetske glazbene tradicije nadahnute autentičnim ili imaginarnim krajolicima i ljudima, a improvizacija sve to spaja. Budući da sviram mnogo različitih žičanih instrumenata, to nam je na neki način bila okosnica ideje, tako da smo improvizirajući spajali njezin glas i violinu sa mojom gitarom, arapskom lutnjom (oud), sazom, ukuleleom i korom. Rezultat je ovih deset kompozicija. Glazba koju smo tom prilikom zabilježili je nekakav imaginarni etno zvuk koji na trenutke ide i do psihodeličnih momenata, na trenutke je vrlo meditativan i transcendira žanr, a na nekim dijelovima zvuk je kompleksniji i ide u smjeru jazza… barem ja to tako doživljavam".

Ja ću na naprijed rečeno dodati – da biste razumjeli muziku nekog umjetnika, naročito ako njegova muzika izlazi iz standardnih okvira, morate se prvo staviti u njegovu poziciju. Shvatiti motive njegovog muzičkog rada, prihvatiti ciljeve koje on svojom muzikom želi postići, ući u umjetnikovu intimu i poistovjetiti se sa njegovim imaginarnim svijetom.

To je preduslov kako biste objeručke prihvatili i muziku albuma "Ethnicities". Zoran je u Čehinji, Ivi Bittová, našao zajednički jezik jer dijele sličan svjetonazor. Njihova muzika traži open minded slušatelje. Ako spadate u tu grupu ljudi, imat ćete razumijevanja za umjetnost koju nam Zoran i Iva svojim zajedničkim diskografskim izdanjem i nude.

Mogao bih da o muzici ovog dua napišem teksta za A4 stranicu. Međutim, muzika nije tu da se opisuje. Ona je tu da se sluša, da se spozna poruka i emocija koju nam muzičari njome daju, pa ako treba, da nas i zabavi. Sve te elemente sadrži album "Ethnicities", samo uz uslov da se njegovom slušanju predano posvetite.

Zoran Majstorović & Iva Bittová – "Ethnicities" – 1. Rhinos and dunes ; 2. Maghreb at night ; 3. Daphne minor and major ; 4. Navajo nation ; 5. Delphi ; 6. Dogon people ; 7. Na pali kauai ; 8. Shiraz ; 9. The grand bazaar ; 10. Uluru

Source: https://barikada.com/zoran-majstorovic-iva-bittova-ethnicities/


Zoran Majstorović & Iva Bittová "Ethnicities": Zavodljiva inspiracija trenutka

Zoran Majstorović jedan je od najpoznatijih hrvatskih jazz gitarista i instrumentalista, a s ponosom se može pohvaliti da uz gitaru svira i oud, saz, charango, pipu, tamburicu, cindru, mandolinu, ukulele i sitar. Tijekom karijere surađivao je s brojnim glazbenicima iz zemlje i inozemstva, zbog čega ga i u Hrvatskoj i u svijetu posebno cijene. Priliku za novu suradnju uočio je prilikom gostovanja vrlo cijenjene češke avangardne violinistice, pjevačice, skladateljice i glumice Ive Bittove, koja je nastupala prošle godine u sklopu riječkog festivala Porto Etno. Dvoje vrhunskih umjetnika i glazbenika vrlo lako nađu zajednički jezik pa je tako ovaj album nastao u samo jedno prijepodne, 16. rujna prošle godine na otoku Krku, gdje su se Majstorović i Bittova prepustili inspiraciji kroz improvizaciju. Ona svojim impresivnim glasom i violinom, a on vještim sviranjem ouda, saza, ukulelea i kore. Rezultat je njihova svojevrsna posveta tradicionalnoj glazbi sa svih strana svijeta, ali ipak s naglaskom na Bliski istok i Orijent. Na momente je album šizofren i kroz njihovu izvedbu pomaknut, a na momente nevjerojatno snažan i inspirativan. Uspjeli eksperiment dvoje umjetnika koji bi definitivno trebali nastaviti suradnju jer su očigledno vrlo kompatibilni i u stanju stvoriti glazbeno djelo bez ikakve posebne pripreme. Sjajno djelo nastalo kroz njihovu trenutnu inspiraciju iako više djeluje kao pomno promišljanje svake skladbe.

Source: https://www.nacional.hr/glazbene-recenzije-filip-pavic-zvjezdan-ruzic-zoran-majstorovic-iva-bittova/
DR.SC.NINO ZUBČEVIĆ- PROJECT MANAGER,PRODUCENT
MR.SC.ANA MARIĆ- PR-MARKETING



Zvjezdan Ruzic is a pianist, arranger and composer whose titles only partially describe micro cosmos in which his music coexists with his audience. He's an honest romantic always seeking for the truth, which he also delivers and gifts through his notes. That is felt both by the profession and the audience that's always looking forward to his next project.
Born on July 21st 1988 in Rijeka (rijeka, Croatian: river), it was just the matter of time when would he set his sails to discover the world seas on a mission to perfect the skill that allows him to give a little piece of himself to his audience every time he plays. Graduating jazz piano on Kärtner Landeskonservatorim in Austria in class of professor Rob Bagard, Ruzic brushed his skills and knowledge on Emil Spany's jazz seminars and private classes with David Gazarov.
In 2015 Ruzic delivers his first album, 'The Knightingale Cabaret', with his sextet. On that album he successfully reconciles American jazz elements and Croatian melos and cultural heritage of the area where he grew up. Same is recognized by the profession so he gets awarded with Porin for the best jazz composition. From that album on, Ruzic counts many awards like that one. Immediacy and honesty of his expression make his compositions easy and simple to listen to even when they are composed in complicated rhythmic measures. That is for sure one of the reasons why his second album, 'Elfin Farewell', also got awarded with Porin for the best jazz composition. In 2017, Ruzic conquers China or, it might be better to say, China conquers Ruzic. That resulted with him composing album 'Pandaland', which was also awarded with Porin in two out of three jazz categories: the best jazz album and the best jazz composition. The big promotion of 'Pandaland' was delivered in the land of inspiration, China, in 2018. Nevertheless, probably exactly his modesty and focus on music, not awards, make it possible for him to be intimate and close to his audience so it feels like every note is played just for them – because it is. Although the awards are not the reason he plays, Ruzic counts many: five times he was awarded with Porin and six times with Status, in jazz piano category.
On his music journey he invited the audience from all over the world. In only 30 years of his existence, Ruzic played in prestigious concert halls such as Schoenberg Hall on the UCLA, California and the oldest concert hall in Shanghai, Cadillac Shanghai Concert Hall, with Zvjezdan Ruzic Sextet. Collaboration with 2Cellos brought him to Australia, New Zealand, and Japan, where he played in Tokyo in world-famous Arena Budokan.
His serenity, delight, and never-ending need to discover something new resulted with collaborations such as the one with Children's Puppet Theatre in Zagreb on 'Rumpelstiltskin' directed by amazing Sasa Broz. Before that he also collaborated with different theaters by composing music for 'La fatiche di Pseudolus', 'I botoni de la Montura', and 'La finta ammalata'.
After years of discovering the world through black and white keys and many collaborations with Croatian and foreign artists, Ruzic is now swimming in uncharted waters. In july 2019 he recorded his first solo piano album - 'Delightful F', which brought him three nominations for Porin award for the best jazz album, the best jazz composition, and the best composition performance. While for him this album represents the biggest challenge in his career, on many concerts he held his audience showed that it is more than ready for his new musical endeavours.


Pianotron is the latest project by Croatian pianist Zvjezdan Ružić for whom there is only one thing he loves more than creating music: stepping out of all known comfort zones. Creative and innovative as he is, his work has been recognized by both the audience and the proffesion in Croatia and in the world (Europe, China, Japan). This time last year he was working on finishing his latest album, Delightful F. Eleven compositions are written and played on so far unheard combination of instruments, concert piano and Mellotron, first analogue synthesiser, popularized by the Beatles. Mellotron is played with his left hand, concert piano with his right hand. As if that's not crazy and wild enough, somewhere along the road, when he hurt his leg and had to hold it on elevated surface, it accidentally ended being close to his Mellotron case, which he would bump in rhythm while playing so, naturally (for him), it ended up as an idea to add a kick pedal to add some more rhythim to his music and more sounds, which he recorded himself. Of course, adding one kick pedal inspired him to add one more to make sure his music is as groovy as it goes. Music he creates is so out of this world that all the renowned critics just concluded it is a waste of time trying to put his music into some known genre and have put it into new one they call "Pianotron genre". Hopeless romantic finds his inspiration in love, childhood, and country he was born in, following every composition with an honest, charming, and usually pretty funny story that inspired him to write that particular composition, which only makes his audience fall in love with him and his work even more.


1. Abundance & Peace (spot; Pianotron) https://www.youtube.com/watch?v=iqHTw6odbGE
2. 12th Century Man (live @ Maksimir; Pianotron) https://www.youtube.com/watch?v=u-lzbmh-QrE
3. Farewell Waltz (live @ HNK Ivan pl. Zajc; sekstet) https://www.youtube.com/watch?v=pA5lsV1Aztc
4. Moreška (live @ HKD; sekstet) https://www.youtube.com/watch?v=TIWpfUNuEzw
5. Elfin Farewell (live @ KD Blagoje Bersa; sekstet & Nusha zbor) https://www.youtube.com/watch?v=Nn2CEbpdXZA
Dr.Sc. NINO ZUBČEVIĆ-PROJECT MANAGER
Mr. Sc. ANA MARIĆ- PR & MARKETING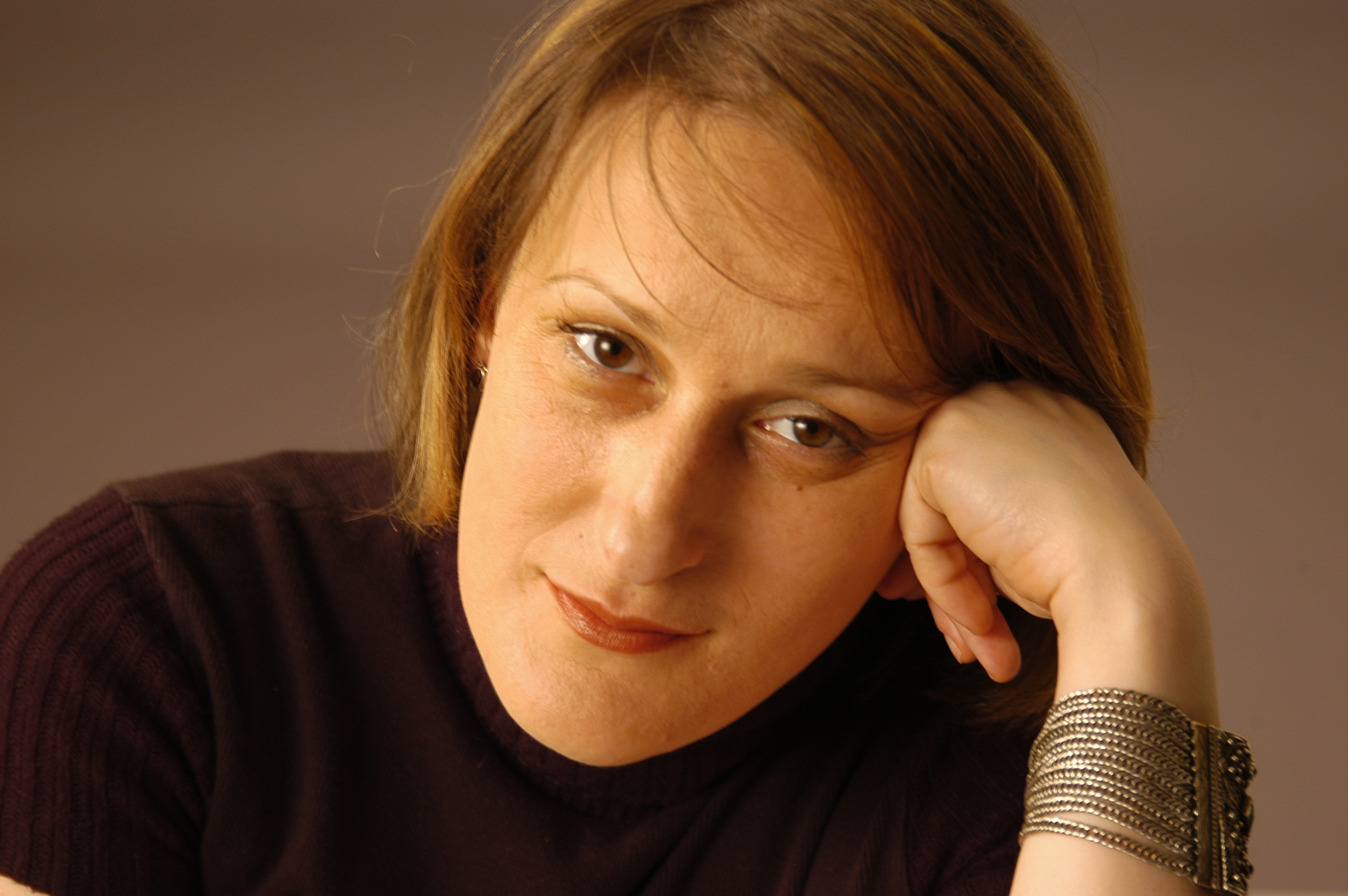 ISIDORA ŽEBELJANB BIOGRAPHY

ISIDORA ŽEBELJAN (Belgrade,1967) is the most outstanding and internationally acclaimed Serbian composer. She has attracted international attention with her opera Zora D. which was commissioned by the Genesis Foundation from London. The opera was premiered in Amsterdam in 2003 and directed by Sir David Pountney and Nicola Raab. The same production opened the 50th season of the Vienna Chamber Opera in 2003.

Isidora Žebeljan got commissions from important institutions and festivals such as the Berlin Philharmonic Foundation (Needle Soup, for octet, 2015), Venice Biennale (The Horses of Saint Mark, illumination for orchestra, 2004), Bregenz Festival (opera The Marathon, 2008, and Hum away, hum away, Stings for orchestra, 2013), Genesis Foundation from London (for the opening of Bill Viola's exhibition 'The Passion' at the National Gallery in London in 2003), University of Kent, Muziektheater im Revier Gelsenkirchen (opera's Simon the Chosen and Simon the Foundling), International Horn Society, Accademia Musicale Chigiana Sienna (opera Two Heads and a Girl), City of London Festival, Eduard van Beinum Foundation (Violin Concerto, 2017), etc. She composed works for excellent musical ensembles such as Wiener Symphoniker, The Academy of St. Martin in the Fields, Brodsky Quartet, Berlin Philharmonic Octet, The Netherlands Chamber Choir and London Brass. Her compositions were regularly performed in whole Europe, Israel, USA and Australia including the festivals Venice Biennale, Bregenz Festival, Festival RAI Nuova Musica, City of London Festival, White Light Festival (Lincoln Center, New York), ISCM Festivals (Zagreb, Gothenburg, Wrocław, Vancouver), Festival Classique The Hague, Galway Arts Festival, Tallin Summer Music Festival, WDR-Musikfest, Settembre musica Milano-Torino, Ultima Festival (Oslo), City of London Festival, Swaledale Festival, Walled City Music Festival, Dulwich Music Festival (UK), Eilat Festival (Jerusalem), Festival Nous Sons (Barcelona), Festival L' Est (Milano), Crossing Border Festival (The Netherlands), Settimana Musicale Senese, Musical Biennale Zagreb, Ulysses Theatre Brijuni (Croatia), Festival Muzyka Nowa Bydgoszcz (Poland), BEMUS (Serbia), etc. Among the ensembles and musicians who performed music of Isidora Žebeljan are BBC Symphony Orchestra, Gothenburg Symphony Orchestra, Symphony Orchestra of RAI Torino, Janáček Philharmonic Orchestra, Real Filharmonía de Galicia, I Solisti Veneti, Neue Philharmonie Westfalen, No Borders Orchestra, Lutosławski Quartet, Nieuw Ensemble (Amsterdam), Zagros Ensemble (Helsinki), Ensemble Sentieri selvaggi (Milano), Soutern Cross Soloists (Australia), conductors Paul Daniel, Claudio Scimone, Michael Seal, David Porcelijn, Christoph Poppen, Pierre-André Valade, Peter Dijkstra, pianists Kyoko Hashimoto, Aleksandar Madžar, Nino Gvetadze and Oliver Triendl, hornist Stefan Dohr, clarinetists Joan Enric Lluna and Alessandro Carbonare, violinist Daniel Rowland, and others. The exclusive publisher of her music is Ricordi-Universal. Some of her works are published by Donemus (The Netherlands).

CD label CPO from Germany released in 2011 a CD with her orchestral music, performing by Janáček Philharmonic Orchestra, Žebeljan Orchestra and conductor David Porcelijn. The same CD label released in 2015 a CD with her chamber music for strings, played by Brodsky Quartet. In 2013 CD label Oboe Classics from London released a CD 'Balkan Bolero' with her chamber music for winds (11 compositions). The other CD's with music of Isidora Žebeljan were released by the CD labels Deutsche Grammophon (The Horses of Saint Mark by No Borders Orchestra), Chandos Records (UK), Mascom Records (Serbia), Acousense (Germany), etc.

Isidora Žebeljan studied Composition at the Faculty of Music in Belgrade with Vlastimir Trajković (a student of Olivier Messiaen). She has been Professor of Composition at the same Faculty since 2002. Her work as a composer has earned her several significant awards in her country, including the Mokranjac Award in 2004. She is the winner of the New York Civitella Ranieri Foundation Fellowship for 2005. In 2006 she was elected to the Serbian Academy of Sciences and Arts (full member since 2012) and in 2012 she was elected to the World Academy of Arts and Sciences (WAAS). She got in 2014 a Parliamentary Assembly of the Mediterranean Award for her achievement in art.

Isidora Žebeljan is also one of the most prominent Serbian contemporary composers of theatre and film music. So far she has composed music for more than thirty theatre productions in all significant theatres in Norway, Serbia, Croatia and Montenegro. For her work in the field of theatre music she was awarded Sterija Award three times, which is the most important theatre award in Serbia. She was also awarded the Yustat Biennial of Stage Design Award for best theatre music four times. In addition, Isidora Žebeljan worked on a number of film scores, including the orchestration of Goran Bregović's music for the films Time of the Gypsies, Arizona Dream and Underground (directed by Emir Kusturica), La Reine Margot (directed by Patrice Chéreau) and The Serpent's Kiss (directed by Philippe Rousselot). She composed the music for Miloš Radivojević's film How I was Stolen by the Germans. For this score she was awarded the Prize of the Film Festival in Sopot in 2011 (Serbia) and the FIPRESCI Prize of the Serbian Film Associoationin 2012.

Isidora Žebeljan also regularly appears as a performer (conductor and pianist) of her own works and of the works by other, mainly Serbian composers. She conducted concerts in London (with The Academy of St Martin in the Fields in Wigmore Hall) and in Amsterdam (Muziekgebouw aan 't IJ), and performed as a pianist with Brodsky Quartet.

ISIDORA ŽEBELJAN
Excerpts from reviews

"Serbian composer Isidora Žebeljan... is justly celebrated for her music's intense originality and fiery emotional expression… Pep it up… shifting between delicate, sinuous melodies and brutal rhythmic punch to bring this powerful recording to an altogether arresting close. "
BBC Music Magazine, UK, February 2016

"Isidora Žebeljan... Her works are packed with fiery energy and the tricksy dance rhythms of home… Her music spins off impetuously, unpredictably, with an unshackled verve… The New Songs of Lada is a rich-hued cycle for soprano and string quartet. Here the music grows more expansive and expressive, more sensual and intimate, but it's still sparky and always laced with that thrilling sense that anything could happen… Sarabande for piano… is delicate and suspended, rocking gently on a simple ostinato in the bass, and the composer plays it with beautiful understatement. Pep it up… it's fascinating to hear the confidence and imagination with which Žebeljan was throwing about rhythms..."
Gramophone, UK, January 2016

"…her music is… a totally unique musical language which is deeply affecting and wildly exciting… Dance of the Wooden Sticks… is an intoxicating mix of folk rhythms and with the use of the horn makes an extremely interesting and unusual piece that demands many repeat listenings… A Yawl on the Danube mixes folk rhythms with a jazzy beat and… makes it something quite unique and fascinating… As I found with the previous disc of Isidora Žebeljan's chamber music she has an unforgettable voice that is totally compulsive."
Musicweb-International, UK, January 2016

"I am much impressed by the skill, craft and imaginative range of music by Isidora Žebeljan… What attach me to this music is its kaleidoscopic range of timbres and, indeed, its many moods…"
Sir John Eliot Gardiner, 2014

"Most appealing of all was Isidora Žebeljan's When God created Dubrovnik, a belter from the Balkans – wild, dance-like and off-kilter."
The Times, 2013

"Žebeljan has a distinctive and personal voice. Her music is powerful; and while approachable, she doesn't write down to her listeners. Fans of contemporary music, take note."
Classics Today, March 2011

"In many ways Serbian composer Isidora Žebeljan might be called the Ottorino Respighi of our time. She really knows how to handle a large orchestra, not an easy thing to do. Ms. Žebeljan is a fascinating instrumental colorist."
Houston Radio, 2011

"The barely two hours of music seamlessly give us avant-gardist idioms and impressions of Balkan folk music, amid fanfares, laments and unrestrained outbursts by the wind and percussion section. What comes of this fusion of languages is an obsessive search for timbre and rhythm; this makes for a gripping score that is never arbitrary. Even in the way she deals with the voices, Žebeljan reserves a number of surprises, proposing and demanding from the performers hoarse timbres, and shouted and strained lines."
Giornale della musica, October 2008

Konji Svetog Marka, iluminacija za orkestar
https://www.youtube.com/watch?v=csN1vKKBaAM

Pozorišna muzika Isidore Žebeljan u Studiju 6 Radio Beograda
https://www.youtube.com/watch?v=msN__HfkDDw&t=24s

Tri čudne ljubavi, koncert za violinu i orkestar,
https://www.youtube.com/watch?v=hG0_mr6ri1Q&t=33s

Rukoveti, pet pesama za ženski glas i orkestar
https://www.youtube.com/watch?v=X12d_WpI7Qw

Selište, elegija za gudački orkestar (spot sa delom muzike Selište, na koju igra Sergej Polunin)
https://www.youtube.com/watch?v=SjAjkByrZW4

Selište, elegija za gudački orkestar
https://www.youtube.com/watch?v=oVjq1VOIpAw&t=24s

Isidora Žebeljan composer,
http://www.isidorazhebelyan.info
https://www.youtube.com/user/IsidoraZebeljanTV
https://www.facebook.com/pages/Isidora-Žebeljan/461678800574940


Dr.Sc. NINO ZUBČEVIĆ - PROJECT MANAGER
Mr.Sc. ABNA MARIĆ - PR-MARKETING
IRIS TOMIĆ - FREELENCE PRODUCER/PERFORMING




https://www.youtube.com/watch?v=KI1WHGG1rww
Unique sympho rock spectacle
By combining music genres such as rock, jazz and opera, and with the interpretation of Novi Sad Big Band and the Choir and Orchestra of the Serbian National Theatre opera, we bring to you an exclusive concert. The conductor and author of music arrangements is FedorVrtacnik, art director of the Novi Sad Big Bend, and the vocal soloists are Danka Adamov, DraganaKeller, Zoran Sandorov, Nikola Mijic, Mattia Zanatta… This is a unique opportunity for the audience to sing the greatest hits of their favorite, legendary rock stars, alongside our performers, whether the audience is made of older generations who still value their vinyl records, or of younger generations who learn about music via internet.It'sa human urge to express emotion through the music. Our desire is to work with all interested artists around the world in order to celebrate the existence of music as a phenomenon that makes us better, more positive and happier people. If you are interested in joining us and cooperating in our projects, please contact us.

About 100 performerson thestageprovide a unique experience and enjoy the new dimension of music.

The concert lasts about 120 minutes, and the program features 20 anthological music hits of rock groups, whose name sare part of the 20th century encyclopaedia of the world and domestic music scene. Some ofthemare Led Zeppelin, DeepPurple, Queen, TheBeatles, Pink Floyd.

The rock opera was performed seven times in Serbian National Theatrein Novi Sad and twice in Sava Center Hallin Belgrade.
The Serbian National Theater and the Sava Cente rwere filled to the last place.

All information can be foundon the site:
http://rockopera.rs/
As well as on the official pages of Rock Opera:
Youtube: https://www.youtube.com/channel/UCwKa4C4tyA7WoTiD1rn02yg
Facebook: https://www.facebook.com/rockoperasrb/
Instagram: https://www.instagram.com/rock_opera_srb/?hl=sr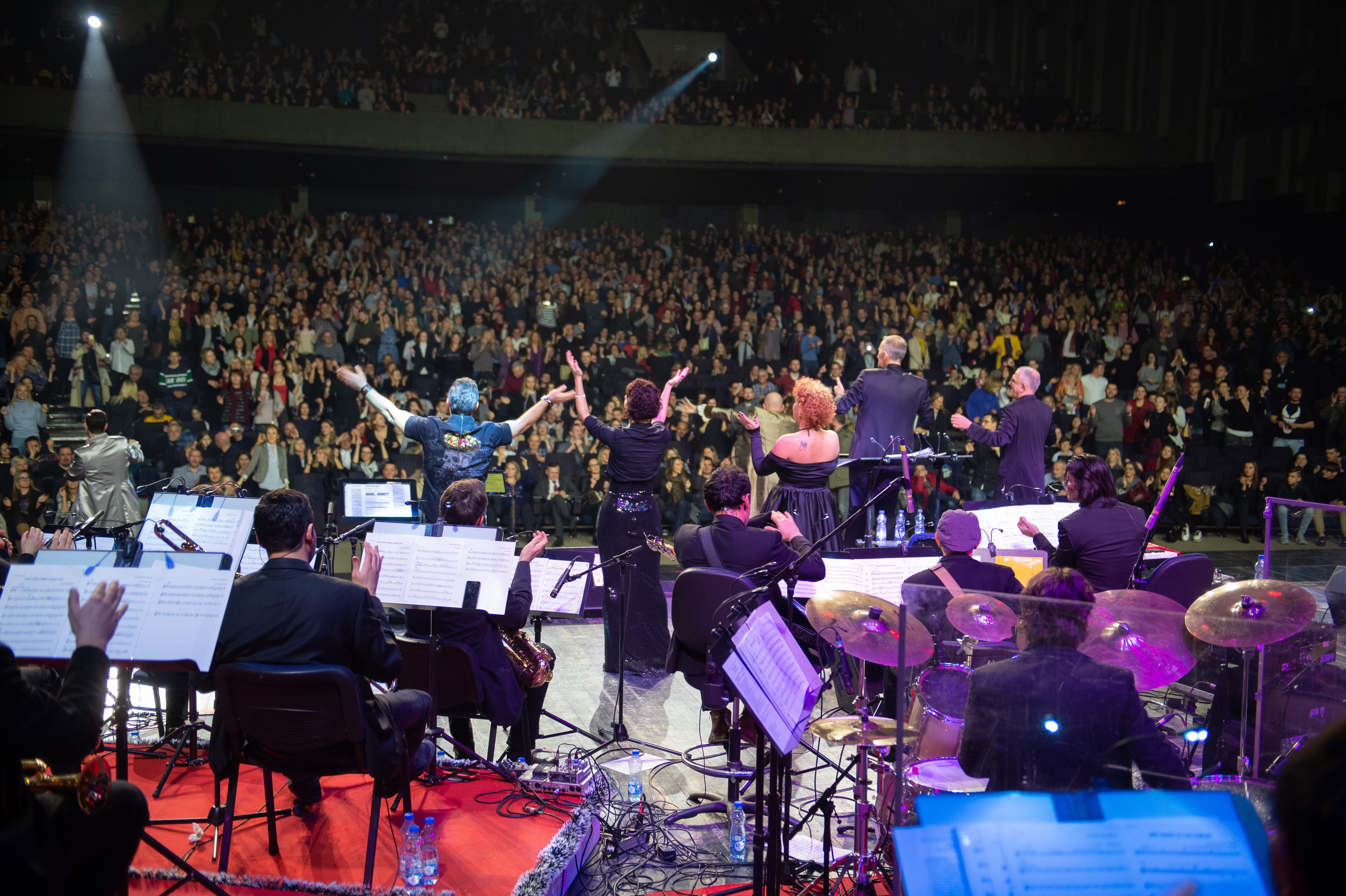 FLIGHT OF FAME - PDF >>>
FLYING GUITARS FESTIVAL - PDF >>>
Photo by - PETE THOMPSON
Photo by - PETE THOMPSON
Photo by - PETE THOMPSON
ORGANIZING COMMITTEE:
DR.SC. NINO ZUBČEVIĆ - PROJECT MANAGER
DIPL. OEC. PETRA MILANOVIĆ - PR MANAGER, MARKETING

https://vimeo.com/81572914 RED

https://vimeo.com/81572913 BLUE VARIATION

https://vimeo.com/81572912 LULLABY

https://vimeo.com/81572911 BLUE
http://vimeo.com/82373682         WHITE
WHITE / VOICES performed by Ana Sofrenovic, Jovan Maljokovic, Ivan Ilic, Goran Potic and Milan Pavkovic at 29th BJF from VOICES (PROJECT AREA) on Vimeo.
ORGANIZACIJSKI ODBOR:
DR.SC. NINO ZUBCEVIC - PROJECT MANAGER
DIPL. OEC. PETRA MILANOVIC - PR MANAGER,MARKETING
DAMIR HALILIĆ HAL BIOGRAFIJA >>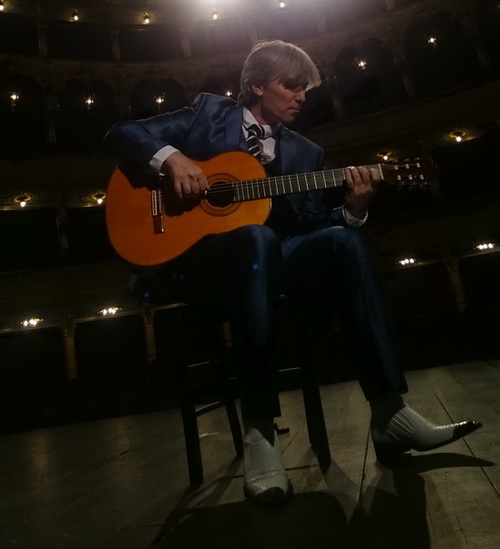 ORGANIZACIJSKI ODBOR:
DR.SC. NINO ZUBČEVIĆ - PROJECT MANAGER
DIPL. OEC. PETRA MILANOVIĆ - PR MANAGER,MARKETING
DR.SC. NINO ZUBČEVIĆ- PROJECT MANAGER
DIPL. OEC. PETRA MILANOVIĆ- PR MANAGER,MARKETING
"Katarina is a truly soulful piano player with a very deep feel and groove steeped in the roots blues tradition. She is able to convey this depth in many styles and genres when performing and composing. I believe she will always be a sough-after and highly successful musician!  "
– Dave Limina ( keyboardist for Ronnie Earl and The Broadcasters, professor at Berklee College of Music )
"Bright future for very talented Katarina Pejak. Mix of Tom Watis, Otis Spann and Norah Jones. Great to see another brave artist coming from Serbia and Europe in search of her own sound!"
– Ana Popovic ( blues guitarist, multiple Blues Music Award nominee )

"Katarina is a fine writer. I expect great things from her."
– Pat Pattison ( author of "Songwriting Without Boundaries", "Writing Better Lyrics")

"Katarina impresses with her smooth and soulful voice while she plays a tasteful piano. She melds jazz with blues just like the  icons Bessie Smith, Ida Cox, Victoria Spivey and Ruth Brown."
– Raphael Wressnig ( soul/blues/jazz organist from Austria, the "best organ player" nominee, by "Downbeat" magazine, 2013)






ORGANIZACIJSKI ODBOR:
DR.SC. NINO ZUBČEVIĆ - PROJECT MANAGER
DIPL. OEC. PETRA MILANOVICH - PR MANAGER, MARKETING
www.youtube.com/watch?v=TQjl3g9aJE4
www.youtube.com/watch?v=LMzEcUqL--o
www.youtube.com/watch?v=19PBCxeM0Dc
ORGANIZACIJSKI ODBOR:
DR.SC. NINO ZUBČEVIĆ-PROJECT MANAGER
DIPL. OEC.PETRA MILANOVIĆ-PR MANAGER, MARKETING
DIPL. OEC. ŽELJKO LONČAR-KABINET GRADONAČELNIKA
PROF. DRAŽEN ALERIĆ-PROČELNIK
DIPL. OEC. SAŠA URANJEK- DIREKTOR TURISTIČKE ZAJEDNICE

A Style Lasting Beyond a Lifetime
In jazz, as in any music, a voice can sometimes stop you in your tracks. Abbey Lincoln, who died this month at 80, possessed that kind of voice: taut and insistent, ablaze with authority. It was a gift, and by no means her only one. Ms. Lincoln was also an arresting physical presence, on screen as onstage, and she proved herself an intuitive songwriter and a figure of unyielding social conscience. Her evolution was a part of her art.
All of which could make you think her death marks the end of the line. But in addition to her own discography, stretching back to the mid-1950s, Ms. Lincoln leaves behind two or three generations of singers transformed by her influence in subtle but substantial ways. A few years ago Kendra Shank released "A Spirit Free: Abbey LincolnSongbook" (Challenge), singing anthems like "The World Is Falling Down" and "Down Here Below," which form a cornerstone of Ms. Lincoln's legacy.

"She always bases her themes on the stories that she wants to tell, not on what the marketplace may feel more comfortable hearing," Cassandra Wilson wrote this week in an affectionate tribute on bluenote.com, the Web site of her label. "And like the best jazz musicians, her style is blessed with supple phrasing, impeccable timing and an unmistakably singular sound." If that sounds self-descriptive, no wonder: Ms. Wilson's soulful but steel-girded style has always felt Lincolnesque. Her new album, "Silver Pony," due in October, will reflect that inspiration without succumbing to imitation.
In similar fashion, Ms. Lincoln hovers in the background on excellent new albums by a few other jazz singers — Fay Victor, Christine Correa and Sara Serpa — whose styles otherwise diverge. By chance, all three albums are intimately scaled, with the singer joined by a lone accompanist. On two of the albums, that accompanist is Ran Blake, a pianist who has been gripped by Ms. Lincoln's music ever since hearing it during a six-week engagement in 1961 at the original Jazz Gallery, where he was working as a waiter.

The early '60s were a heady time for Ms. Lincoln, who had spent the previous decade building a pop career as a kind of African-American answer to Julie London. Her direction changed after she became involved, artistically and romantically, with the drummer Max Roach, a bebop architect increasingly consumed by the emerging civil rights movement. His 1960 album "We Insist! Max Roach's Freedom Now Suite" had Ms. Lincoln in stentorian form, singing politically charged lyrics by Oscar Brown Jr. Her own 1961 album, "Straight Ahead," was guided by a similar ideal.
"Her searing emotion, that's what really got me," Mr. Blake said of hearing Ms. Lincoln with Mr. Roach then, performing songs from both albums. He recalled that her delivery varied nightly, in "very small gradations," with a new inflection on a particular syllable or a thicker application of vibrato. "It was just so real and transfixing."
One measure of Mr. Blake's continuing fascination is that "Out of the Shadows" (Red Piano), his new album with Ms. Correa, includes two songs Ms. Lincoln recorded during that era. "When Malindy Sings," based on a Paul Laurence Dunbar dialect poem, appears on "Straight Ahead," while "Mendacity," from a 1961 album by Mr. Roach, revolves around an embittered and still-pertinent political critique.

Ms. Correa stamps both songs with annunciatory fervor, sounding quite like Ms. Lincoln's acolyte. Her bold projection extends to the rest of the album, a thoughtful assortment of lesser-known standards. She isn't afraid to open up on a note, almost to the point of wailing, but she's strategic with her firepower, often taking her time. She seems to weigh each lyric for dramatic effect, and Mr. Blake does much the same, sometimes voicing his chords as if scoring a film, with wryness and care. (At one point in "Mendacity," he interpolates the opening phrase of "The Star-Spangled Banner.")
The dynamic is a good deal quieter throughout "Camera Obscura" (Inner Circle), due out on Wednesday. On it Mr. Blake teams up with Ms. Serpa, a Portuguese singer in her early 30s. (They met when she was a student at the New England Conservatory of Music in Boston, where he has been an eminent member of the faculty since before she was born.) Temperamentally Ms. Serpa is worlds apart from Ms. Lincoln — she has a bright, airy, emphatically youthful sound — but on this album she often pares down to the essence of a melody, leaving most embellishment to Mr. Blake.

The directness of her expression feels, in context, like a nod to Ms. Lincoln. Ms. Serpa's previous album, "Praia" (Inner Circle), was a demonstration of agility: on most tracks she scatted wordlessly, relinquishing any claim to emotional narrative. On this album she strives to connect, in her accented English — and not only on a lovelorn ballad like "I Should Care" but also on sprightlier fare like "Nutty," the Thelonious Monk tune.
Monk also figures prominently on "Bare" (Greene Avenue), by the ExPosed Blues Duo, which consists of Ms. Victor and the guitarist Anders Nilsson. Due out on Tuesday, the album includes "Blue Monk," with the pitch-perfect lyrics that Ms. Lincoln introduced on "Straight Ahead," in an early sign of her writing talent. ("Abbey Sings Abbey," her final album, released in 2007 on Verve, meaningfully opens with a new version of the song).

Ms. Victor does have a voice that recalls Ms. Lincoln, sometimes with spine-tingling clarity. But the power of her evocation isn't a matter of impersonation: it's her willingness to imbue a phrase or single word with drawling significance, distending a vowel here, coarsening texture there. "Mood Indigo" takes on the weight of a dirge, and "Rockin' Chair," usually a chummy reverie, lands as a chilling lamentation.
These are decisions you can picture Ms. Lincoln making. And on the album's closer, the Memphis Slim tune "Mother Earth," Ms. Victor — who with Mr. Nilsson will celebrate the release of "Bare" at Barbès in Park Slope, Brooklyn, on Sept. 15 — even co-opts a message you can imagine Ms. Lincoln lobbing at her various inheritors:

I don't care how great you are

And I don't care what you're worth

'Cause when it all ends up

You've got to go back to Mother Earth.
The premiere of the interdisciplinary project called "Kristijan Krajnčan presents: HIDDEN MYTH" was held on 01.07.2015 at Ljubljana Jazz Festival.

"A journey of dance and music through the kingdom of life."
- Parada Plesa

"Jazz that breathes contemporariness with lungs from the epic 1970s, jazz whose skin crawls with the goose bumps of fiery music and intricate rhythms of classical currents."
- LJF
"A very beautiful music and extremely powerful dance."
- 24ur
"Hidden Myth filled the hall, excited the crowds, and proved to be a very special opening of the festival."
- Parada Plesa
PERFORMING ARTISTS:
Kristijan Krajnčan - drums, cello, compositions, director
Žigan Krajnčan - dancer, choreographer
Gašper Kunšek - dancer, choreographer
George Dumitriu - guitar, violin, live electronics
Franz von Chossy - piano
Alex Simu - bass clarinet
OTHER COLLABORATORS:
Ruben Ostan Vejrup - visual projections
Milan Dekleva - poems, lyrics
Hidden Choir (video), conducted by Alenka Podpečan
BOOKING CONTACT:
kristijan.kr@gmail.com
(NL) +31 6 41216856
(SI) +386 31 223668



"New classical music piece and music video created by two Slovenian famous jazz musicians Lojze and Kristijan Krajnčan"




A team of artists under the leadership of Lojze Krajnčan and the direction of Kristijan Krajnčan took on an interesting project, with which they wished to show that artists who perform serious music can also be interesting and can have the ability to reach younger generation.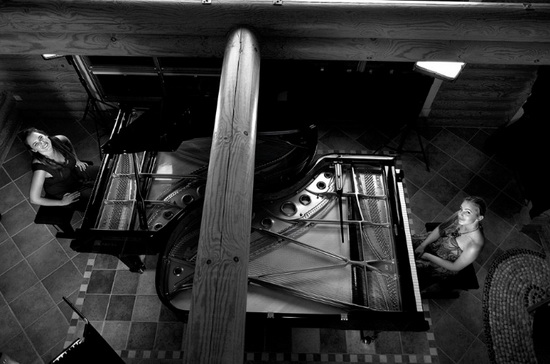 Lojze Krajnčan, whom we know mainly as a jazz musician and the conductor of Big Band RTV Slovenia, delved once again into classical music waters and wrote a cycle of Songs for Two Pianos Pianoroom with pieces entitled Searching, Misterioso and Echos. He especially wished for these songs to reach young people, and that is why he decided to use the language through which most young people get in touch with music – the music video.

He entrusted the visualization of the music to Kristijan Krajnčan, who is otherwise known as an excellent jazz drummer, but is recently becoming known more and more as a director as well. The two pianos were played by three incredible young pianists: Bulgarian concert pianist Tsarina Marinkova, who is creating in the Netherlands, Slovenian pianist Jure Goručan, who is finishing the academy in Cologne, and student at the Koper Arts Grammar School, Lana Petrovič, who is studying the piano under professor Selma Chicco Hajdin.



'I think it's good that we are trying to bring this sort of music closer to young people. Mainly because it has a soul, and that is the thing we miss most in this modern world.' said young pianist Tsarina Marinkova about the project. Many do in fact feel that serious music is reserved for a small circle of people. The creators of the project disagree and believe that serious music can be experienced and understood by anyone because its emotional and transformational power is universal. The project was created in the first specialized studio for piano recording in Slovenia, PianoRoom. If you believe that performers of classical music can be interesting, spread the news of this project amongst your friends:




"And Suddenly It's Evening" - short film premiere
The premiere of my directorial debut will be held at the Festival of Slovenian Film this Friday, 18.09.2015 in Portorož, Slovenia. It will be shown in the competition program of the festival.
Click here for more info about the film and see the trailer bellow:




On a normal day in a normal place a boy and a girl decide to take their lives. Without words, without obvious reasons. But life doesn't give up. It persists somewhere deep inside them, in their veins and in their looks. He doesn't want to to fight. She does.
An evening is coming. Will they see it?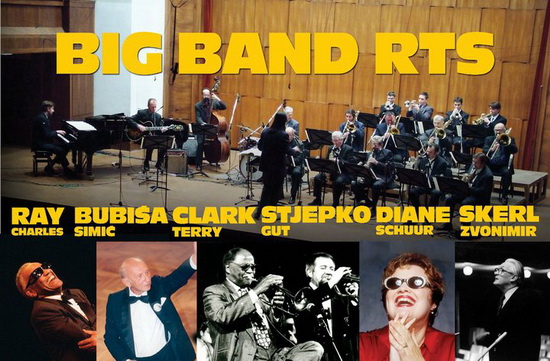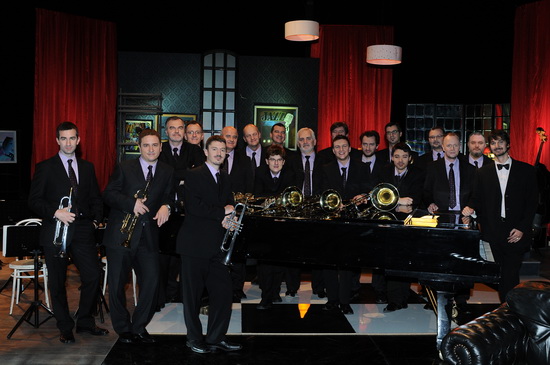 YOU CAN DOWNLOAD ORIGINAL AUTHOR PROJECT HERE
Big Band of Radio Television Serbia was founded in 1948 under the name of Entertaining Orchestra of Radio Belgrade in a form of a show orchestra and it and it split from the string ensemble in 1954 and started a Big Band.
For a long time the orchestra was conducted by eminent conductors, composers and arrangers: Mladen Bobi Guteša, Vojislav Bubiša Simić, Zvonimir Skerl, Milivoje Mica Marković, Duško Gojković and Stjepko Gut.
During its work the orchestra has received exquisite prizes and ewwards.
At the Jazz Festival in Huan Le Penn in 1960 the ensemble received the first prize. After the tour in 1957 the orchestra performed at some famous festivals (Tel avive, Montreal, Marseilles, Salonika , Munich and a few UNICEF concerts - Belgrade, Paris, Geneva - always with a distinct success and receiving very good reviews.
During the years very many eminent jazz musicians have performed with the orchestra among whom were Clark Terry, Benny Golsan, Johnny Griffin, Mynnard Ferguson , Tony Scott, Jerome Richardson ,Ernie Wilkins , Alwine Queen , R. Johanson, Eddy Henderson , Haul Mobly, John Hendric , Roy Hargew , Brad Lilly, Diana Sure, Don Menza, Steve Ture, Ronny Cuber, Randy Broker, John Fedes , Check Findley and also the stars of the world show business like Ray Charles, Danny Kay, Josephine Baker, Mireue Matue, Enricco Massias and Frida Lingstad (ABBA)
From the discography we can point out the albums "Jazz Orchestra Radio Belgrade 1948-1978," Music of my youth", Stjepko Gut and the Big Band RTS Afro- Balkans sketches , Willy Johans and the Big Band Radio Belgrade, Big Band of Radio Belgrade- 75 years.
"Caravan" It !s time for love, Love, Duško Gojković and the Big Band RTS ,Sweet Love,Hase Big Band RTS "Balkan Soul.
The orchestra has produced a pleiad , a brilliant galaxy of supreme soloists who are now eminent in the world ( Mile Pavlović, Bora Roković, Duško Gojković, Lala Kovačev, Stjepko Gut.
The Band is now conducted by Ivan Ilić.

TECHNICAL SUPPORT: PROF. DRAGOSLAV "FREDDIE" STANISAVLJEVIĆ (GENERAL MANAGER –BIG BAND RTS )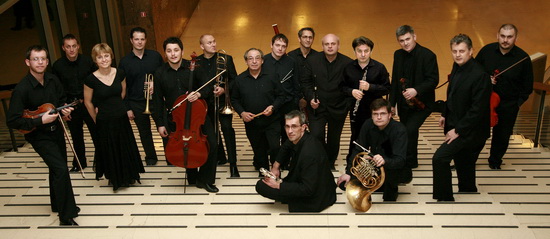 https://www.youtube.com/watch?v=cZiRRVduTwE
https://www.youtube.com/watch?v=7u6s27IgasQ
https://www.youtube.com/watch?v=biUAA0Re0RY
https://www.youtube.com/watch?v=RkBWH4jtCwghttps://www.youtube.com/watch?v=G7f8wIMHBxs


DR.SC. NINO ZUBČEVIĆ - PROJECT MANAGER
DIPL. OEC. PETRA MILANOVIĆ - PR MANAGER, MARKETING
PROF. NINA ČALOPEK - UMJETNIČKI SAVJETNIK (HDS)
KRLEZA' S SALOME - READ MORE >>>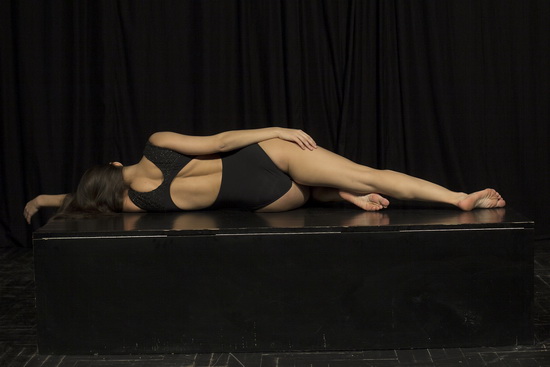 MONOCHOREODRAMA

PERFORMING: SELMA MEHIĆ
GUEST: IVAN ČAČIĆ
MENTOR: MAJA ĐURINOVIĆ
LIGHT DESIGN: MAJKL MIKOLIĆ

DOC. DR.SC. NINO ZUBČEVIĆ - PROJECT MANAGER
PR MANAGER: DIPL. OEC. PETRA MILANOVIĆ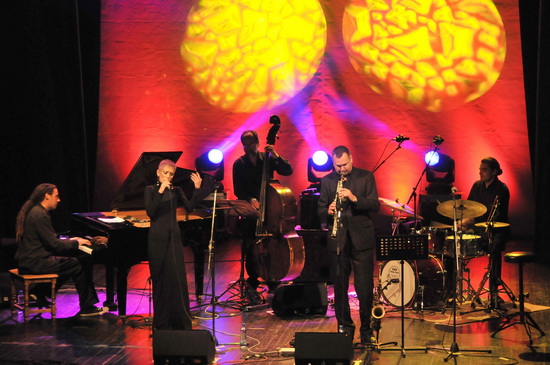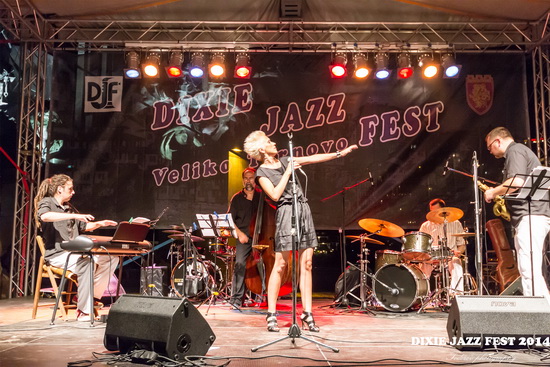 DRAGANA DEL MONACO - MEZZOSOPRAN - CV >>>
DAVOR BOBIĆ - COMPOSER - CV >>>
KONSTANTIN KRASNITSKI (BJELORUSIJA) - PIANO - CV >>>
GORAN KONČAR - (HRVATSKA) – VIOLIN CV >>

DR.SC. NINO ZUBČEVIĆ: PROJECT MANAGER, PRODUCER
DIPL. OEC. PETRA MILANOVIĆ: PR MANAGER, MARKETING
YOUTUBE









DR. SC. NINO ZUBČEVIĆ - PROJECT MANAGER
DIPL. OEC. PETRA MILANOVIĆ - PR MANAGER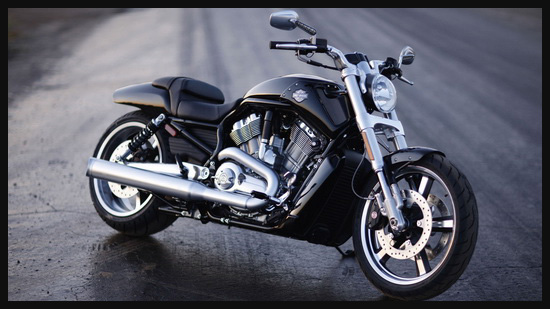 HARLEY DAVIDSON BLUES&ROCK FESTIVAL
ORGANIZING COMMITTEE
DR.SC. NINO ZUBČEVIĆ
- PROJECT MANAGER
ALBERTO KRASNIĆ
- Director
DIPL. OEC. PETRA MILANOVIĆ
- PR MANAGER
MR.SC.TINA UBREKIĆ
- IPA PROJEKT
PROF.DR.SC. ŽELJKO TURKALJ
- RECTOR SVEUČILIŠTA J.J. STROSSMAYERA-OSIJEK
DIPL. OEC. SAŠA URANJEK
- DIRECTOR OF TOURIST BOARD OSIJEK
06.07.2014. QUARTET ARTBEATRES - SLOVENIA

PETER UGRIN - violin
ALEŠ OGRIN - keys
JAN GREGORKA - bass
ANŽE ŽURBI Zurby - drums

QUARTET ARTBEATRES - BIOGRAPHY >>>
www.artbeaters.com


YOUTUBE:

www.youtube.com/watch?v=VCLV-nm-qKQ
www.youtube.com/watch?v=m0eGK2MTkOU
www.youtube.com/watch?v=1y8m178IC44
www.youtube.com/watch?v=hZHuOAzeTaY


07.07.2014. MIKE SPONZA & BOB MARGOLIN - ITALIJA/SAD

LINE UP:
BOB MARGOLIN - voice/guitar - www.bobmargolin.com
MIKE SPONZA - voice/guitar - www.mikesponza.com
MAURO TOLOT - bass -
MORENO BUTTINAR - drums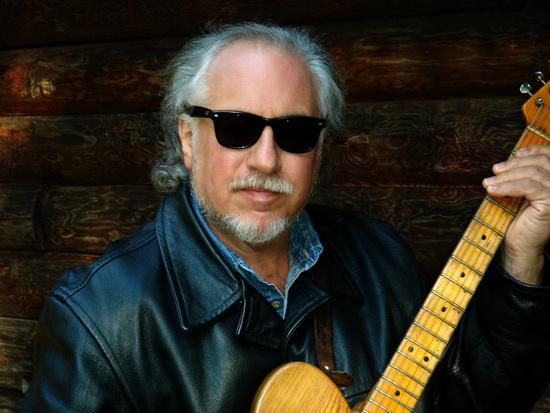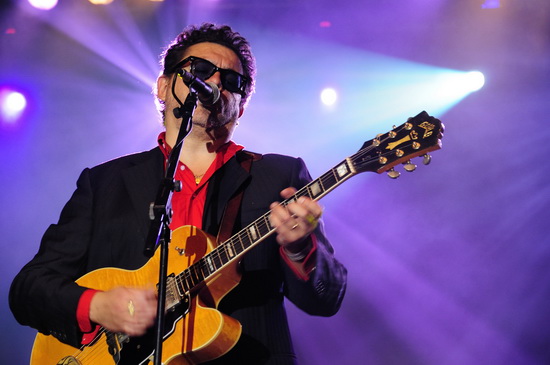 YOUTUBE:

www.youtube.com/watch?v=E6uUcf5z6Tg
www.youtube.com/watch?v=-Ir58lrb2Ww
www.youtube.com/watch?v=ovFcnU6BHWc


08.07.2014. ELVIS STANIĆ QUINTET - CROATIA

ELVIS STANIĆ became one of the author of anthem Europe Jazz Network >>

www.elvis-stanic.hr







09.07.2014. DEAN BPWMAN/LINDA LU FEAT. BLUE FAMILY - SAD/SRBIJA
Dean Bowman samo ne Facebooku
Blue Family na Webu >> www.reverbnation.com/bluefamily
DR.SC. NINO ZUBČEVIĆ - PROJECT MANAGER
PROF. DR.SC. HELENA SABLIĆ TOMIĆ - UAOS PROGRAMSKI PARTNER
PROF. DR.SC. ŽELJKO TURKALJ - REKTOR SVEUČILIŠTA J.J. STROSSMAYER OSIJEK
DIPL. OEC. PETRA MILANOVIĆ - PR MANAGER
PROF. DRAŽEN ALERIĆ - PROČELNIK ODJELA ZA KULTURU GRADA OSIJEKA
DIPL. OEC. SAŠA URANJEK - DIREKTOR TURISTIČKE ZAJEDNICE OSIJEK
DIPL. IUR. VLADIMIR HAM - DOGRADONAČELNIK GRADA OSIJEKA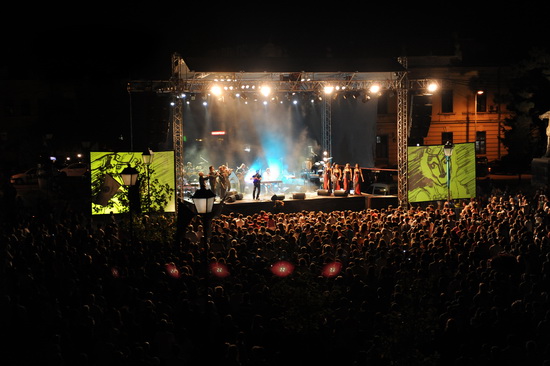 BIOGRAPHY
The musical formation "Balkanika" is a band which is rapidly gaining popularity worldwide. Aleksandar Sanja Ilic is one of the most successful composers of several music genres in former Yugoslavia, he writes music for movies and theatre and he won many prizes on different music festivals.
His group "Balkanika" consists of young, famous and talented musicians who play old Balkan instruments and a specific formation of brass orchestra.
READ FULL BIO >>>
www.youtube.com/user/SanjaBalkanika
www.youtube.com/watch?v=TgKtSklCEqU
www.youtube.com/watch?v=i6BOSRjg2us&feature=youtu.be
DR.SC. NINO ZUBČEVIĆ-PROJECT MANAGER
DIPL. OEC. PETRA MILANOVIĆ-PR MANAGER - >> CV

Organizacijski odbor je u završnim pregovorima oko gostovanja projekta "BALKANIKA" – u DUBROVNIKU i OSIJEKU
www.croatia.org
www.croatianworldcalendar.com



PROGRAM
:
02.07.2013. RAPHAEL WRESSNIG feat. DEITRA FARR – AUSTRIA/SAD

www.raphaelwressnig.com
www.deitrafarr.com
03.07.2013.
MIKE SPONZA feat. YOUCE YUILLE
– ITALIJA/SAD
www.mikesponza.com
www.joyceyuille.com
04.07.2013.
BORNA ŠERCAR ' S JAZZIANA CROATICA
– HRVATSKA
www.bornasercar.com
Facebook page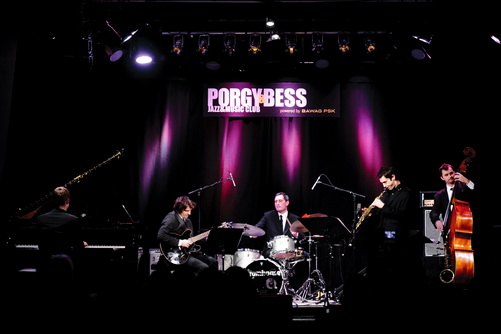 ORGANIZACIJSKI ODBOR
DR.SC. NINO ZUBČEVIĆ - UMJETNIČKI DIREKTOR FESTIVALA
PROF.DR.SC. HELENA SABLIĆ TOMIĆ - DEKANICA UAOS - PROGRAMSKI PARTNER
MR.SC. TAMARA VLASKALIN - PR MANAGER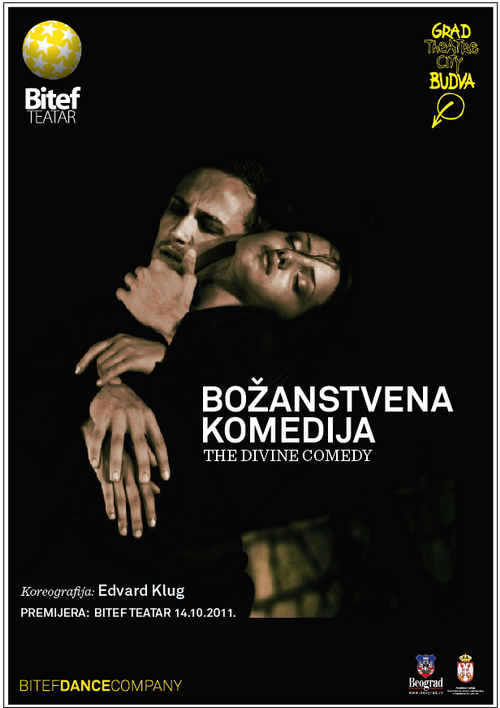 Andjelka Jankovic
Bitef teatar/Bitef Theatre
Koordinator programa/Program Coordinator
Terazije 29/1
11000 Beograd
Srbija/Serbia

POD VISOKIM POKROVITELJSTVOM GRADA OSIJEKA I SVEUČILIŠTA J.J.STROSSMAYERA OSIJEK.







DR.SC. NINO ZUBČEVIĆ- PROJEKT MANAGER
DIPL. OEC. ŽELJKA VALENTIĆ- MANAGER ZA ODNOSE SA JAVNOŠĆU